Michael Guertner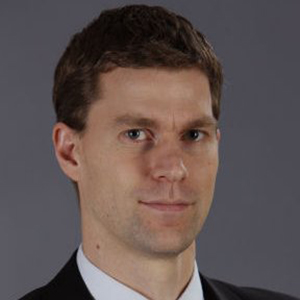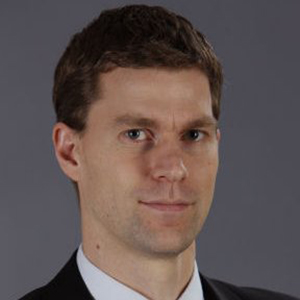 Michael Guertner
Director of Business Line Cloud-based Services,
Bosch Security Systems
Michael Guertner is the Director of Business Line for the Cloud-based Services at Bosch Security Systems. His responsibilities include developing new Software as a Service (SaaS) business in the context of Internet of Things (IoT). He also looks over customer centric software development for device to cloud connectivity, cloud infrastructure and operations, data mining and analytics, web and mobile frontends. His main focus being on IT security and data privacy certificates through own PKI, encryption and integrity checks.
News mentions
The global market for security as a service is set to grow from $921 million in 2016 to $1.49 billion by 2020 The global security as a service market is made up of video surveillance as a service (VSaaS) and access control as a service (ACaaS). With video surveillance as a service, the user pays on a yearly, quarterly or monthly basis for the ability to view live or recorded surveillance data. Using access control as a service, the customer pays a subscription to have a server which manages the access control system. The global market for security as a service is set to grow from $921 million in 2016 to $1.49 billion by 2020, according to a new report. Market research company Technavio says the market for security as a service will grow by a compound annual growth rate of 12.7% a year during the period 2016-2020. Currently, according to its new report 'Global Security as a Service Market 2016-2020', the Americas is by far the largest region showing 2016 revenues at $595 million; with Asia-Pacific at $142 million; and Europe, Middle East and Africa at $185 million. "The increasing need for high-level data and identity security in corporate firms, coupled with an increasing amount of critical and confidential data, is compelling large enterprises and SMEs to implement ACaaS," explains Technavio analyst Amrita Choudhury. "The increased use of mobile devices for professional and personal use makes the devices vulnerable to attacks. Enterprises are adopting ACaaS for greater control over access to applications and sensitive information from remote locations." Fighting retail shrinkage with VSaaS Choudhury says the market is split into three end-user segments – commercial, government, and residential. The commercial sector is the largest, accounting for around 56% of the market. Within this sector, retail firms are the biggest users of security as a service, as many already have in place video surveillance, electronic article surveillance and radio frequency identification systems. Increasing retail shrinkage will encourage more retailers to adopt effective strategies such as the installation of advanced surveillance systems to enhance their security Retail shrinkage in the US rose from around 1.27% of sales in 2013-2014 to over 1.96% of sales during 2014-2015. Shoplifting was the biggest cause of retail shrinkage in most countries in 2015. Since users in the retail sector need to have significant space for video storage and tamper-proof or tamper-evident systems, it is not surprising that they are major potential users of security as a service. Increasing retail shrinkage will encourage more retailers to adopt effective strategies such as the installation of advanced surveillance systems to enhance their security solutions. These are increasingly using high resolution cameras which are bandwidth hungry and more expensive than conventional surveillance cameras. Similarly, the financial sector is a big user of security systems such as surveillance in banks and at ATMs. US to dominate international markets In the United States, the increasing demand for real-time identification of threats and transmitting information to law enforcement officials is driving the adoption of advanced security systems in the region. Analysts estimate that the Americas will account for more than 64% of the total revenue share of the market by 2020 and will also dominate the market throughout the forecast period. "From criminal activity to predictive analytics and marketing, organisations in the public as well as the private sector are benefitting from video surveillance," says Choudhury. "The accuracy of the video surveillance technology has completely changed the way criminal cases are being tried. End-users are becoming aware about the benefits of video surveillance that provide a good amount of information to help manage, monitor and resolve some of the critical situations." Suppliers of video products and solutions are also upbeat about video surveillance as a service. "The two main advantages of VSaaS for the customer are function and finance," says Xander van Baarsen, Marketing Manager for Panasonic Cloud Management Service Europe. "VSaaS comes with low start-up costs and low recurring costs, making it easy to start and easy to scale. Because of constant development, the customer is never out of date: every month comes with new features, bug fixes and application updates." One brake on the rapid growth of video surveillance as a service is the cost of providing a hosted video service Measured growth for VSaaS But despite the optimism, van Baarsen sounds a note of caution. "VSaaS hasn't yet shown a rapid growth but it has been proven to have both functional [and] financial advantages compared to traditional systems. In the coming years, we expect to see growth for VSaaS in the SME and SOHO markets. With upcoming features like improved, user-friendly software and cameras that connect not only over Wi-Fi but also via mobile networks, we predict the VSaaS market will grow beyond the traditional [user markets]." Panasonic offers several VSaaS products, such as Cameramanager, a cloud-based surveillance solution which comes with desktop and mobile applications, as well as a range of indoor and outdoor cameras. The Cameramanager video stream is available as an API, so it can be integrated into range of solutions. In addition, the recently launched Nubo – claimed to be the world's first monitoring camera that connects over 4G – opens the market to areas which may be isolated or outside Wi-Fi locations. Meanwhile Bosch Security Systems, which offers a range of remote video services for central monitoring stations, says with its cloud-based monitoring services, central monitoring stations can prevent damage, verify intruder alarms, increase the safety of employees and support business processes – all remotely. "VSaaS hasn't yet shown rapidgrowth but has been proven tohave both functional andfinancial advantages comparedto traditional systems" "The central monitoring station does not have to invest in an expensive video platform to do remote video monitoring," says Bosch's Head of Cloud-based Services Michael Gürtner, "and due to the seamless integration of our solution in the existing alarm automation platform, the CMS can operate the video services very efficiently. Customers benefit from less hardware costs and less installation time compared with traditional on-site surveillance, since no DVR and no VPN is needed. The camera connects directly and securely to the cloud and can be configured remotely."Barriers to expansion So are there any barriers to the rapid deployment of security as a service around the world? While the security systems market is becoming increasingly global, expanding business across Europe is still problematic, due to the "complex and restrictive nature of security product certification" in these countries, according to Technavio's Amrita Choudhury. "Manufacturers are facing uncertainty regarding the standards against which the security solutions should be developed,tested, and certified." Another brake on the rapid growth of video surveillance as a service is the cost of providing a hosted video service. Another is the nature of broadband connections – many are asymmetric, meaning that the upload speed is often much lower than the download speed. India is one of the fastest growing markets in the region, with Indian organisations using on average around 250 cameras per installation. The surveillance market in India is expected to grow at a rapid pace because of the country's focus on developing smart cities and the increasing need for better security and safety. "The primary reason for the growth of the region's market is the emergence of many SMEs, which are rapidly adopting video surveillance devices. The region is also predicted to adopt new technologies such as cloud-based services." Save Save
Experts sections