Maureen Lally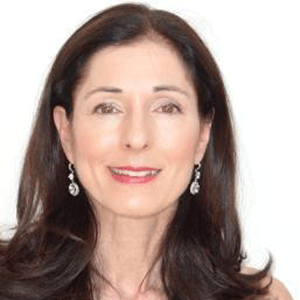 Maureen Lally
Vice President, Marketing,
Tyco Integrated Security
Maureen Lally currently holds the post of Vice President, Marketing, North America, Installation & Services at Tyco. She has over 20 years of experience in marketing, communications, product management, and business development experience with global Fortune 500 corporations. Maureen Lally has expertise in Marketing Communications, Product Management, Business Development.
Round table contributions
The minutes are counting down to one of the biggest security industry trade shows of the 2017 calendar. Expectations are high going into ISC West 2017 in Las Vegas: Last year's show was very well attended and highlighted lots of new technologies. Looking ahead to this year's show, we wanted to get the Expert Panel Roundtable's take on what news will dominate the show. So we asked our panel: What do you expect to be the big news at ISC West 2017?
In a fast-moving market like physical security, sharing information is an essential component of growth. However, there often seems to be more information available than an integrator or end user could ever digest and put to use. How does one go about finding the information he or she needs in an environment that can seem to be drowning in information (sometimes the wrong information). We asked this week's Expert Panel Roundtable to share their strategies and suggestions. Specifically, we asked: What can integrators and/or end users do to stay informed about the fast-changing technology landscape?
We in the physical security market tend to watch closely how the buying decision is made. If anything, the buying process has become more complex in recent years. We have seen the impact of security systems extending beyond the core security department, and with greater impact come more stakeholders. "Buying by committee" is more the rule than the exception, and the committee is getting rather large in some situations. We asked this week's Expert Panel Roundtable: Who should be "in the room" when decisions are being made about physical security systems?
You might be interested in these experts