Maureen Carlo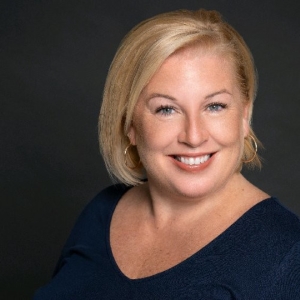 Maureen Carlo
Business Development Manager,
BCDVideo
Maureen Carlo is a Business Development Manager at BCDVideo. Previously she handled US Sales and Business Development for Videotec Security. She has served as a Business Development Manager for NeuEon as well as Director of Sales, Marketing and Business Development for Venture Communications & Security. Maureen is an alumnus of the State university of New York College, Plattsburgh.
News mentions
iluminar, a specialty security lighting manufacturer, is excited to announce that its CEO, Eddie Reynolds, has been selected to speak on a panel at ISC West 2019, the largest trade show for the security channel in the United States. Taking place April 9-12, 2019, ISC West will welcome over 30,000 security professionals and 1,000 exhibiting companies at the Sands Expo and Convention Center in Las Vegas. Female-driven panel Reynolds will join a female-driven panel at ISC West on April 9 called, "Being a Woman Owned Business Owner in the Security Industry is an Advantage, not a Disadvantage." The discussion will center around the task of starting a business within the security industry, traditionally seen as male dominated. The panel of female entrepreneurs represent a security supplier, security integrator, security recruitment firm, and a government security contracting consultant. Each woman will share what led her to start her own business as well as best practices for success. "I am honored to speak alongside such exemplary women and discuss information and tools that can empower women to start their own businesses in the security industry," said iluminar's CEO Eddie Reynolds. "I hope this panel inspires more women to be self-starters and leaders because a diverse workforce helps the entire industry to thrive." The panel will feature the following executives: Maureen Carlo, business development manager at BCDVideo Christine Lanning, president of Integrated Security Technologies Rebecca Bayne, president of Bayne Consulting & Search Inc. Lynn De Seve, president of GSA Schedules Inc. Eddie Reynolds, CEO and co-founder of iluminar Inc.
BCDVideo announces the hiring of a 15-year security industry veteran Maureen Carlo. In her position of Business Development Manager, Maureen will be responsible for driving BCDVideo's technology message and product platform to national and local security integrators, as well as Architectural & Engineering (A&E) firms throughout the Eastern United States. Maureen has a diverse industry background, including technology consultation, content development, system integrator, product portfolio manager, and marketing consultant. For the past five years, Maureen was at VIDEOTEC Security, Inc., developing their U.S. brand name recognition, partnerships, and programs. "I've known Maureen since her days at Wells Communications and have followed her rock star career ever since," stated Jeff Burgess, BCDVideo President and CEO. "To have her onboard at BCDVideo is such a major win for the company and having her based in New York ices a cake that needed no icing." Provide positive visibility In 2018, Maureen joined the inaugural steering committee for Security Industry Association's (SIA) Woman in Security Forum. This group advocates for advancement and building confidence in the workplace through mentorship and sponsorship programs, recruiting efforts for next-generation female professionals and leaders, initiating an ongoing dialogue between male and female leaders, and identifying platforms that can provide positive visibility for women. "BCDVideo and I began our story together in 2008 when I was an integrator and Jeff helped me sell their servers. When I pivoted my career to manufacturing, BCDVideo sold my product," adds Ms. Carlo. "Through these 10 years, we've watched each other flourish in the physical security industry, and I've admired watching BCDVideo mentor the next generation of security professionals, which our industry craves. Now, our story evolves—and I think we're going to have some fun in the process!"
The Security Industry Association (SIA) has announced, on International Women's Day, the establishment of the SIA Women in Security Forum to support the participation of women in the security industry. Through programmes, professional development and networking events, the committee will engage members, both men and women, who share this goal. The inaugural steering committee for the SIA Women in Security Forum includes (listed alphabetically by company): Elaine Palome, Axis Communications Chelsea Render, Bosch Kelly Bond, Brivo Vicky Lowe, Convergint Technologies Janet Fenner, Dahua Technology USA Sherida Sessa, ISC Security Events Dawne Hanks, Milestone Systems Christie Hamberis, ScanSource Alice DiSanto, Sharp Intellos Maureen Carlo, Videotec Security It is a privilege to serve a forum keenly focused on propelling women within the security industry" Competitve advantage "It is an honour to serve on SIA's new Women in Security committee as it recognises the countless women working in this industry, and our collective achievements and contributions. It also presents a great opportunity to engage, mentor and help further empower a new generation of women executives in the physical security industry," said Dahua's Fenner. "It is a privilege to serve a forum keenly focused on propelling women within the security industry. Providing a venue where future female leaders can strengthen their know-how, while networking and brainstorming around future solutions with peers can only improve competency and esteem," said Sharp's DiSanto. "Our success depends on the quality skill, and values of our employees. At Axis, we believe that a diverse and talented workforce is a key competitive advantage and that different backgrounds, perspectives, and life experiences are important drivers of innovation. We are pleased to be taking part in this joint initiative with SIA," said Palome of Axis Communications. Potential goals for the forum: Create mentorship/sponsorship programmes to advocate for advancement and build confidence in the workplace. Connect women in the industry through networking events. Develop a recruiting programme for next generation female professionals and leaders. Initiate an ongoing dialogue between male and female leaders to enhance mutual understanding. Identify platforms that can provide visibility for women. Spearhead an issue that will create opportunities for women to work together and be at the forefront of a major initiative.
Experts sections
Featured white papers
3 reasons to migrate to a new access control system
Download
Schooling the market on education security
Download
Lawrence, Massachusetts deploys FLIR video system for safety
Download