Mark Hillenburg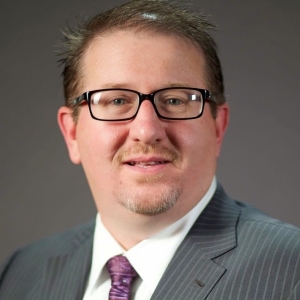 Mark Hillenburg
Executive Director of Marketing,
Digital Monitoring Products, Inc.
Mark Hillenburg is the Executive Director of Marketing at Digital Monitoring Products. He has been associated with DMP for over two decades, having joined the organisation as a Purchasing Manager.
News mentions
Digital Monitoring Products (DMP) is excited to announce integrations with two leading suppliers of video surveillance solutions! Now you can use OpenEye and Hikvision as commercial video options with any DMP system with the Virtual Keypad app or browser. DMP-OpenEye-Hikvision software integration "This gives your customers the ability to view their Hikvision and OpenEye NVR cameras, all through Virtual Keypad Access or the Virtual Keypad app," says Mark Hillenburg, executive director of Marketing for DMP. "Both of these companies are leading providers of locally recorded video solutions and will allow you to deliver greater value to your customers." Earlier this year, OpenEye integrated with DMP XR Series intrusion and access control panels that enabled panel events to be sent to OpenEye's network-based video platforms. "OpenEye has proven to be a great partner to work with," Hillenburg adds. "We're looking forward to working with both companies going forward. Dealers should look for more announcements on additional video capabilities coming soon." OpenEye integration with DMP XR Series panels The integration of these recorded video options into the Virtual Keypad app or browser is a giant leap for dealers who want to offer all their solutions — intrusion, access control, and now fully featured video using some of the industry's best video solutions, all in a single user interface. The current SecureCom Video cameras and their 20-second clips are great for small commercial and residential options. Now, larger customers can add dozens of cameras or NVRs into their systems with no extra cost.
DMP is pleased to announce its integration with the OpenEye Web Services platform. OpenEye is a provider of Cloud-managed video surveillance solutions. This integration will enable users to receive a video push alert from OpenEye Web Services whenever a DMP XR Series control panel event occurs. OpenEye Web Service users may also easily retrieve video from associated cameras by searching for DMP control panel events in the Apex thin client or Command Station desktop software. Communication between the DMP control panel and the OpenEye Web Services platform is network based, and no additional physical wiring is required. Integrating intrusion alarms with video "This integration enables our installing channel partners to deliver greater value to clients by tying control panel events like intrusion alarms to the associated video clip," says OpenEye CEO Rick Sheppard. "The event data produced by door sensors, glass break protectors, motion sensors, and smoke alarms is more actionable from a life safety and business intelligence perspective when delivered with the associated video." "OpenEye has proven to be a great partner to work with, and the features that this integration offers will be enjoyed by our mutual customers," adds Mark Hillenburg, executive director of Marketing for DMP. "We look forward to working with Rick and his team on more projects in coming months."
For users who don't want to spend the money to have a dedicated server for their access control systems, Digital Monitoring Products (DMP) is pleased to offer Virtual Keypad Access, the natural progression of the DMP Virtual Keypad app that manages intrusion systems. "Virtual Keypad Access is maintained via the Cloud, which gives consumers the flexibility to remotely manage their own systems, or it can be managed for them by their dealers," explains DMP's Marketing Executive Director Mark Hillenburg. "And because it's maintained via the cloud, both you and your customer benefit from not having to worry about maintenance costs, down time or applying software updates." Access control management Users now have the flexibility to manage access control wherever they are. For instance, here are a few Virtual Keypad Access features:Business owners appreciate the ability to manage their security from a browser wherever they are Holiday dates–Now business customers can adjust their normal opening and closing schedules on special occasions throughout the year. From the System Overview page, select schedules from the menu, then Holiday Dates to adjust opening and closing times by hours or by days. Lockdown–This is available for XR150/XR550 panels by clicking the Lockdown button. All door devices programmed as a public door and Z-Wave Locks will lock or unlock on the system with a single click. Credentials management-Users may have more than one way to interact with their system —they might have a user code they type in at the keypad, and they may also have a proximity card or token they use at an access control reader. Previously in this case, there would've been two different users. Now, simply by selecting the Users tab from System Overview, system managers can create and edit user codes and credentials all in one record. This credentialing makes data entry faster and easier to manage. Manage multiple systems-Business owners appreciate the ability to manage their security from a browser, whether they are in the office, at home, or on the road. They can easily access multiple business locations by choosing the desired system from the dropdown list. Cost-effective security system Physical access control and intrusion has never been easier! With Virtual Keypad Access, it's easy to create customised offerings that include user management, video integration, schedules, and reporting capabilities. The list goes on, but just remember, now it's possible to add fully featured access control with an intuitive cloud-based user interface to intrusion installs for a fraction of the cost of traditional access control.
Experts sections
Featured white papers
3 reasons to migrate to a new access control system
Download
Schooling the market on education security
Download
Lawrence, Massachusetts deploys FLIR video system for safety
Download