Majid Mahmood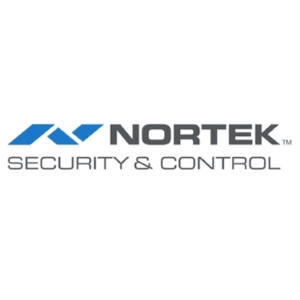 Majid Mahmood
Product Director,
Nortek Security & Control LLC
Majid Mahmood is a Product Director at Nortek Security & Control LLC. Previously Majid Mahmood was a Network Infrastructure Products Director at Advantech B+B SmartWorx.
News mentions
Nortek Security & Control LLC (NSC) announces the launch of Smart Areas partitioning for the 2GIG GC3 security panel, making it the first and only self-contained wireless security system with zone partitioning. The new functionality makes the benefits of partitioning easy and available to more homeowners than ever before, and is available immediately to every GC3 system – even installed systems – via the new v3.2 firmware release, with no added hardware modules required. Partitioning is the creation of zone groups in a home or building security system so that users can arm some sections of the property while leaving other areas disarmed. Reduces risk of accidents "Smart Areas enables greater personalisation and functionality for the end user, while simplifying installation for the installer," explained NSC Product Director, Majid Mahmood. "With Smart Areas, the GC3 becomes the first wireless self-contained partitioning panel in the marketplace, complete with a user interface, controller, wireless transceiver, and communicator all in one package." A household with a pool can keep the sensor at the gate to the pool area armed at all times, even when the rest of the home is disarmed The ability to arm and disarm up to four partitions independently makes 2GIG GC3 security systems more personalised than ever before, adding to homeowner and end-user peace of mind. For example, a household with a pool can keep the sensor at the gate to the pool area armed at all times, even when the rest of the home is disarmed. This reduces the risk of accidents and conforms to new requirements that California and other states require for new pools and spas to have at least one safety measure, including an alarm. Smart area partition Or, Smart Areas partitioning can be used to personalise security for multiple tenants in a building, with the main partition securing the common area while the remaining partitions secure the individual units. Each Smart Area partition controls its local zone status, alerts, and notifications – and offers the ability to bypass any zone within the partition. Any zone or zone grouping that needs to be armed or disarmed separately from the rest of the structure can be turned into a Smart Area partition. "2GIG Smart Areas partitioning gives end-users the benefits of partitioning with a new, easy-to-use and intuitive interface, and gives installers a simple and fast set-up solution," Mahmood concluded. "With the launch of Smart Areas, we've made peace of mind more achievable than ever before." Smart Areas is included with firmware version 3.2 for the GC3 panel.
Experts sections
Featured white papers
RFID and smartphone readers in physical access control
Download
Access control & intelligent vehicle screening
Download
How plate reader technology increases your perimeter security
Download