Lee Coffey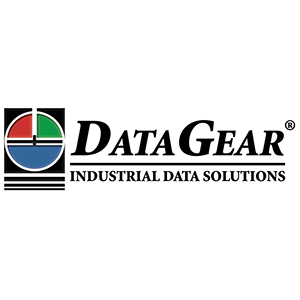 Lee Coffey
President and Founder,
DataGear
Lee Coffey serves as the President of DataGear Inc. He lists Solutions Selling, Wireless, Strategic Partnerships, RFID, and Business Development as his top skills.
News mentions
The multi-phase project included installing 54 links as part of the first phase Siklu, a provider of millimetre wave solutions, announced it was selected by the Port of Long Beach to provide the wireless connectivity solution for its video surveillance network and multi-gigabit wireless for its core network, as part of a multi-phase project.The project is being overseen by the Port of Long Beach Security Division, which was recently awarded a federal grant to fund security upgrades at the Port. The Port of Long Beach, located in Southern California, is the second-busiest container port in the United States and serves as a major gateway for trade between the United States and Asia.HD camera deploymentThe multi-phase project included installing 54 links as part of the first phase. DataGear was awarded the contract to upgrade the Port of Long Beach's existing wireless network to Siklu millimetre wave technology. Siklu's solution delivers x10 throughput and the new wireless network will enable the deployment of HD cameras due to the additional bandwidth capability."Wireless interference is especially of concern in a port environment," said Lee Coffey, President and Founder of DataGear, based in Santa Ana, California. "Ports are one of the most complex areas to deploy a wireless surveillance system because of the high level of wireless activity taking place, size of shipping containers, and the heavy equipment being used to move shipping containers. That's why it was important to install a millimetre wave technology from Siklu because its radios are reliable, interference-free, and provide future-proof capacity."Siklu multi-gigabit radios "Wireless interference is especially of concern in a port environment" Siklu's multi-gigabit radios were selected to upgrade the current wireless solution due to a number of unique capabilities; high bandwidth, required by the multiple HD stream cameras, ERPS redundancy to ensure 24/7 video coverage, and small and aesthetic form. Radios from Siklu ensure a high video quality performance in an interference free environment. Siklu radios were selected for this project because they also provide AES encryption, an advanced and unbroken encryption standard which provides added security of the video data."We are proud that Siklu has been selected as the wireless connectivity partner for the security project with the Port of Long Beach," said Zeev Farkash, VP Global Sales at Siklu. "Siklu's millimetre wave radios can adapt to the most challenging and secure environments, including a busy port, which is a testament to reliability and security of the solutions we offer to the market."The Siklu EtherHaul mmW products family will be showcased at ASIS 2016 in Orlando, Florida, during September 12-14 in Booth #3419 and #3101, as part of the Milestone and Axis Partner Pavilions.
Experts sections