Kevin Hoare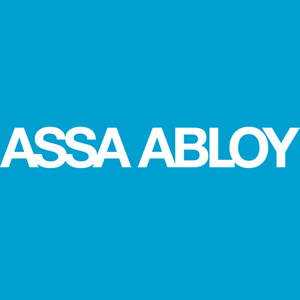 Kevin Hoare
Business Development Manager,
ASSA ABLOY EMEA
Kevin Hoare is ASSA ABLOY EMEA's Business Development Manager for CLIQ key based access control.
News mentions
Taking place from 19 – 21 June at ExCeL London, visitors to stand F320 in Hall S7 will discover the latest innovations to help 'access smarter thinking'. Solutions from leading brands, including ASSA ABLOY Access Control, Abloy and Traka, will cover access control, identification technology, entrance automation and integrated security solutions. As Europe's largest security exhibition celebrates its 20th anniversary this year, IFSEC International is ideally suited to ASSA ABLOY showcasing how its journey from mechanical to digital security is safeguarding against even the most challenging security threats. The company's innovative solutions meet the specific needs in some of the most demanding environments across a wide range of sectors, including commercial, emergency services, SMEs and multi-use, critical infrastructure and education. The brand's OEM partners ACS and TDSi will demonstrate how easy Aperio is to integrate with a vast range of new and existing access control systems Unlocking doors using smartphones ASSA ABLOY Access Control will be exhibiting SMARTair, a modular and fully scalable access control system. SMARTair ensures organisations remain in control of their site – who enters, where and when – at all times, in real time. This year, the new mobile solution OpenowTM will be presented, which enables users to unlock protected doors using their smartphones, via an encrypted Bluetooth connection. The brand will also be showcasing the Aperio H100, which packs the power and flexibility of wireless access control into a slim, cleverly designed door handle. The brand's OEM partners ACS and TDSi will also be available on the stand to help demonstrate how easy Aperio is to integrate with a vast range of new and existing access control systems. Integrated locking and key management solutions Abloy will be presenting its complete CLIQTM portfolio for critical national infrastructure applications, helping secure business resilience and continuity of service with remote access management. Its integrated locking and key management solutions include PROTEC2 CLIQTM, CLIQ Go and eCLIQ. The brand will also be showcasing Abloy OS, an intuitive map-based user interface and the ABLOY PULSE digital locking and access management system. Traka will showcase its latest key and asset management solutions. This will include live demonstrations of Traka Web, an innovative software for centrally managing Traka key and locker systems. The brand will also be showing how Traka can be integrated to different access control systems, such as CLIQ, ARX and Genetec. IFSEC 2018 offers a vital platform to demonstrate how organisations can 'access smarter thinking" V-Touch key management system The new V-Touch key management system will also be displayed. Capable of accommodating up to five sets of keys, the cabinet provides assured key control for critical keys at multiple locations, from a compact unit where space is at a premium. Kevin Hoare, Interim EMEA VIP DAS at ASSA ABLOY, explains: "IFSEC 2018 offers a vital platform to demonstrate how organisations can 'access smarter thinking' with the latest integrated security and access control technologies from ASSA ABLOY. Robust and future-proof technologies "As security threats become more diverse and complex, our solutions are helping to make sure organisations can overcome these challenges. Our range of intelligent, robust and future-proof technologies are delivering greater security, safety and convenience to end users in a diverse range of environments. These include critical infrastructure, emergency services, SME and multi-use, education and commercial. "The breadth of our product offering is unmatched, with one in every ten lock and security installations worldwide using our technologies. Our strong track record and reputation, combined with our commitment to continuous innovation, has established ASSA ABLOY as the global leader in door opening solutions. We look forward to welcoming visitors to IFSEC 2018 to discover how our latest solutions can help organisations 'access smarter thinking', both now and in the future." ASSA ABLOY will be available on stand F320 in Hall S7 at IFSEC 2018, taking place 19 – 21 June at ExCeL London.
The new CLIQ Connect solution is a simple and cost-effective way for facility managers to administer mobile workers' access control rights. Facility managers can update, amend, revoke or renew access rights remotely using the CLIQ Web Manager software and the latest Bluetooth technology paired with a mobile phone. This enables a mobile worker in any location to access locks. They simply open the CLIQ Connect app on their mobile phone to transfer updated access permissions instantly to their programmable CLIQ key via Bluetooth. Remote access control CLIQ is a locking system with high-end microelectronics powering programmable keys, cylinders and padlocks. It provides flexible access control and key management solutions for all kinds of locking applications, including those at critical infrastructure sites. With CLIQ, each employee or contractor has tailored, individual access rights based on the specific time and date needed, all stored in their own programmable CLIQ key. A lost key no longer threatens site security system administrators simply remove its access permissions via the user-friendly CLIQ Web Manager software — anytime and from anywhere. Secure mobile workflow The new CLIQ Connect app, part of the trusted CLIQ ecosystem, makes mobile workflows even smoother. A keyholder no longer needs to update access rights physically in person, carry additional updating devices, or even return to base. CLIQ Connect supplements — rather than replaces — wall or desktop programming devices (PDs). No additional hardware is needed, so off-site workers can amend their access rights without any need to carry mobile PDs. All they need is a smartphone and the CLIQ Connect app. Data transfer between system and app is encrypted. "We designed CLIQ to help our customers make their complex workflows more efficient" CLIQ Web Manager system The app pairs any programmable CLIQ Connect key, via a secure cloud connection, with the CLIQ Web Manager system. To change a keyholder's access rights, the system administrator simply accesses the CLIQ Web Manager software — from anywhere — and updates it. The keyholder makes a secure Bluetooth connection between the programmable CLIQ Connect key and the app to instantly update their access permissions. Audit trails for any CLIQ Connect key can be generated on demand, or automatically uploaded when a key's access rights update takes place. The CLIQ Connect key and companion app bring real-time security into the mobile era. "We designed CLIQ to help our customers make their complex workflows more efficient," says Kevin Hoare, Director Business Development CLIQ at ASSA ABLOY EMEA. "With CLIQ Connect, it's now even easier to amend any time- or location-limited access rights that have been issued to remote workers. CLIQ Connect significantly boosts site security, because access rights with very short validity are much easier to administer — making it even less likely that any lost key would pose a security threat. It slashes the time wasted on administering access rights, and saves money that would be spent on programming devices and key management systems. Companies with a geographically spread workforce will find CLIQ locking systems, and the new CLIQ Connect app, to be invaluable," he adds. "CLIQ Connect puts security managers in full control, in real time."
Among the technologies on show is CLIQ, key-based access control with programmable cylinders and battery-powered keys ASSA ABLOY showcase additions to their core range of card- and key-based access control solutions at IFSEC 2016, in Hall 7, Stand E1100. Among the technologies on show is CLIQ, key-based access control with programmable cylinders and battery-powered keys. Hardware and software enhancements to Aperio and SMARTair wireless access control product lines are also exhibited. Access control innovations ASSA ABLOY innovations in electronic access control on show at IFSEC include: Aperio: ASSA ABLOY showcases the latest Aperio technology, battery-powered locks which integrate seamlessly with third-party systems from several leading access control manufacturers. On the stand is the Aperio KS100 Server Cabinet Lock. This new device brings server cabinet doors and racks into an access control system, so facility managers can identify exactly who has accessed their servers, and when — critical for incident investigation and regulatory compliance, especially for companies using co-located servers. Further live integrations of wireless Aperio technology are demonstrated on OEM partner stands around IFSEC. SMARTair: The wireless system for small to medium-sized businesses brings keyless access control to any building quickly and affordably — and without any need to change existing mechanical locks. The next generation of real-time access management is exhibited. CLIQ: The system technology combines high-end microelectronics with programmable keys and cylinders, to minimise the risks associated with lost keys. With CLIQ, companies can bring electronic access control much deeper into their premises: electronic cylinders can be fitted to doors and a range of other openings without making alterations. Pioneering locking technology "Our CLIQ mechatronic locking technology has already proven its credentials securing office buildings, schools, hospitals and critical infrastructure all over the world," says Kevin Hoare, CLIQ Business Development Manager at ASSA ABLOY EMEA. "Built around a pioneering fast chip and 128-bit AES encryption, these cylinder-based electronic locks allow facility managers to bring secure, flexible access control to many more access points at a site." Also available at the stand (Hall 7, Stand E1100) is a new market report researched by ASSA ABLOY and IFSECGlobal.com, packed with unique data covering 2016 trends in commercial electronic access control. Findings point to significant continued growth for wireless locking solutions, with still more potential waiting to be tapped — including in securing openings other than traditional doors, from cabinets to server racks.
Experts sections