Keven Marier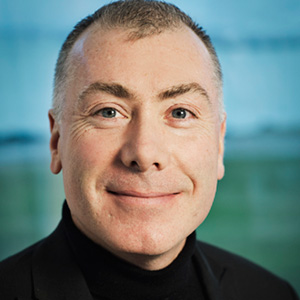 Keven Marier
Director, Large Account Business Development,
Milestone Systems
Keven Marier is the Director, Large Account Business Development at Milestone Systems.
Articles by Keven Marier
See bigger image Old pyramid w # of cams It's clear that the network-based physical security industry has matured rapidly over the past few years. As the technology and other components of security solutions have advanced, so too have the customer's expectations. Security solution companies must evolve in order to meet these new expectations. This requires an understanding of both the technology and the customers' motivators, issues and hot buttons. Arriving at that understanding requires taking a step back to look at entire solutions. As video management software (VMS) has become more sophisticated, so have the accompanying hardware components. Proof of this is everywhere. Camera technology can now provide much higher levels of detail due to greater capabilities with megapixel and HD. Another example is today's IP access control software, which offers customers a more flexible way to manage their facilities. Innovative monitoring tools can recognise security equipment that needs repairs before malfunctions become expensive or fail completely. New challenges require new solutions In 2012, we at Milestone recognised that these changes were significant enough to warrant a new go-to-market approach. Rather than making changes gradually, the company incorporated the new market realities into the creation of three new business units. Each business unit would specialise in developing new hardware, software and related services to meet the accelerating pace of changing customer security solution requirements. In order to effectively address all customer segments, Milestone left behind the old physical security market's segmentation model, which was based on the classic pyramid of categories defined by number of cameras installed per site. Instead, as the matrix graphic illustrates, the company determined customer needs based on whether deployments are needed at one or many sites and whether security and surveillance needs are low or high complexity. See bigger image New matrix with low/high complexity and site number criteria for Professional or Advanced products National retail chains and utility companies provide an excellent example of this new perspective on assessing customer needs. Each small retail shop may only need a few cameras for monitoring, but there may be hundreds if not thousands of locations across geographies. An electrical utility installation, on the other hand, may be housed on a single site but have security needs that are highly complex and critical. How can a single solution accommodate customers with such different needs? Simply put, it cannot. Such varying needs require a diverse portfolio of solutions to provide the features and capabilities appropriate for each type of organisation. Catering to early adopters One of the factors driving change in the network-based physical security industry is a change in the buyer's tolerance and acceptance of technological risks. There is a very specific type of person who is willing take the necessary risks often associated with using new technology. Known as the 'early adopter' in Geoffrey A. Moore's landmark book, Crossing the Chasm, the individuals who purchased early network-based security products were risk takers, agents of change and visionaries. The early adopters tended to place comparatively small orders and, perhaps most importantly, sought out specialised integrators for advice and assistance. After a decade-long, continuous improvement of technology, the adoption risks have been reduced. Evidenced by the now firmly entrenched acceptance and usage of networked-based physical security solutions, this transformation has enabled the more risk-averse pragmatist customer, or, in the parlance of Moore, the "early majority customer," to start the security technology adoption lifecycle. See bigger image 'HUMP GRAPHIC' with text on market adoption segments It's important to understand that early majority customers comprise 33 percent of the overall market. As of 2014, this group has only just begun adopting networked security. This customer segment is considered "the next big wave." There are several assumptions that can be made when determining how to best approach a buyer who fits into this segment, including: The early majority customer, fully aware of the evolution of the industry, expects the technology to be more advanced to address more complex needs. The early majority customer is not looking to invest in stand-alone components but in an overall platform solution. The early majority customer prioritises the technology's functionality and operational effectiveness. Most significantly, this new early majority customer is not interested in investments that are anything less than rock solid. There are several ways to make sure the customer has confidence in the portfolio he's investing in. The simplest way is to ensure that each and every component has customer and technical "reference-ability." Recalibration: What it means and best practices There are several ways to make sure the customer has confidence in the portfolio he's investing in. The simplest way is to ensure that each and every component has customer and technical "reference-ability" The emergence of the "early majority customer" – a pragmatist – and the maturation of the network-based physical security industry are fundamental changes. The combination of these market changes requires not only a new approach to solutions but also for a much more pragmatic way of servicing customers. In a word, the transformations in our industry call for a recalibration. While the process of recalibration is different for each organisation, there are a few tried-and-true general guidelines. Applying these best practices is critical to correctly identifying how to most effectively reach today's customers. First, introduce risk-mitigation tactics. These can include guarantees of operational readiness evidenced by real system proof-of-concept, pilots and rollouts. Offer a portfolio of hardware, software and services to address every need within the new segmented market model, which speaks directly to the needs of the early majority customer. These customers expect manufacturers and system integrators to address high or low complexity needs and scale within a project, rather than just in size and scope.
News mentions
The new appointments will focus on technology innovation, both externally and internally Milestone Systems, a provider of open platform IP video management software, has started 2017 by making two senior level recruitments and promoting and appointing four high-performing members of its staff to new roles. As the company extends its global reach and influence, these high calibre individuals will support Milestone's future innovation and growth. Milestone's growing community As part of its stated objective to support the VMS open platform community with the best possible levels of talent, innovation and service, these new appointments, promotions and recruitments address the needs of Milestone's growing community of partners and customers. With the aim of strengthening the Milestone platform and product value propositions, these new appointments will focus on technology innovation, both externally and internally. Milestone new recruits To strengthen the Milestones Business Support organisation, Kim Jørgensen has joined Milestone in a newly created position as Vice President, Global IT and Operations. In this position, he will be part of Milestone's Extended Leadership Team, with focus on continued improvements of internal IT solutions, as well as Online Services. He joins Milestone at a time where numerous strategic initiatives are being launched to support the overall Milestone purpose, Make the World See. Kim brings a strong business and technical background and a proven track record in helping fast-growing businesses to align and mature their technical services and underlying IT infrastructure. After more than 15 years at Microsoft, Jesper Lachance Ræbild has joined Milestone as Director of Product Marketing. Heading up the global product marketing team in Copenhagen, he will use his strong background in software channel business and global product marketing to further accelerate the Milestone platform and products. Working closely with Milestone's regional business development managers, he will ensure a smooth launch, readiness and feedback process with the company's community partners. After more than 15 years at Microsoft, Jesper Lachance Ræbild has joined Milestone as Director of Product Marketing Promotions and appointments within Milestone Milestone has always taken great pride in its ability to nurture existing personnel by offering employees opportunities to excel and develop their careers within the company. Four new promotions and appointments have been announced across the organisation: Henrik Sydbo Hansen has been promoted to Group Manager – Devices and Integrations, a role that involves managing both the Milestone Camera Partner Programme and platform integrations. Mikkel Winther has been promoted to Group Manager for Product Management and will drive the collective product portfolio planning to ensure community feedback and strategic fit, working closely with the Research and Development team to progress product innovation. Casper Sten Felding has been appointed Director of Global Sales Operations. Casper will be responsible for heading up a new function covering partner programme strategy, internal sales training, the Large Projects bid desk, sales tools and internal business development and projects. Keven Marier has been appointed Director of Technology Business Development. He will advise consult and develop strategic, long-term technology opportunities in company-wide alignment. Commenting on the new hires and promotions, Bjørn Skou Eilertsen, Milestone Chief Technology Officer, stated, "By combining proven security professionals and emerging talent, our intention is to build on our best-in-class sales, service and support for the open platform community."
The Milestone Post will post blogs and other articles from it's universe of stakeholders Milestone Systems, the open platform company in IP video management software (VMS), recently launches a new mini-website called The Milestone Post for publishing thought leader articles with its global ecosystem of partners and customers. The site will post blogs and other articles from the company's own wealth of expertise and from its universe of stakeholders, with the goal to continue educating business people from a broad spectrum of industries about networked video monitoring in action, practical advice, trends, concepts and innovative visions. Premiers lead article Lead articles for the premier of The Milestone Post include 'Recalibrating the Market' by Milestone Director of Large Accounts Keven Marier, 'The World Is Changing – Are You?' by ISONAS CEO Rob Mossman, and 'Too Many Cooks Don't Spoil the Pot' by consultant Paul Boucherle. A blog by long-time Milestone Communications Manager Courtney Pedersen called 'It's NOT a Wolf!' describes the history and meaning of the popular Milestone Systems 'mascot' whose watchful eye has been used in the company's worldwide branding since early 2004. Thoughtful pieces reflecting the viewpoints from Milestone managers, partners, consultants, customers and industry journalists will be posted. These will describe interesting concepts, new ideas and emerging trends; share technology know-how, best practice and blueprints; air opinions or comments and in-depth interviews. Customer stories and partner project 'lessons learned' will provide useful knowledge for all kinds of implementations. Convenient central repository "Over 17 years Milestone Systems has built up a treasure trove of documented expertise as the globally leading provider of IP video management software. This intellectual capital has been presented separately in different security media over time but now, in The Milestone Post, has a home of its own as a convenient central repository for easy access by all of our stakeholders - current and future," says Karl Erik Traberg, Head of Corporate Communications, Milestone Systems. "Highlighting the expertise in our universe of partners and customers is integral to our open business model and vision. Our goal is to generate insights that inform our thinking, add value to our efforts and help shape the world in which we operate." Milestone Systems has a worldwide ecosystem with thousands of partners: distributors, system integrators, resellers and A&E consultants who work with the company's VMS to install video monitoring solutions. Milestone's open platform technology also enables unlimited combinations with many alliance partners who are third-party manufacturers of cameras, storage devices and other systems. Thousands of customer installations have been achieved to date, in every business sector.
Experts sections