Ken LaMarca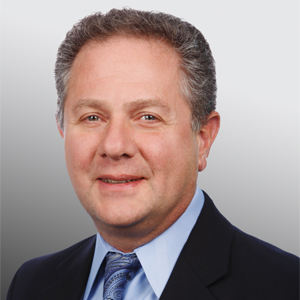 Ken LaMarca
Vice President of Sales and Marketing,
On-Net Surveillance Systems, Inc.
Ken LaMarca is currently the Vice President of Sales and Marketing at OnSSI. Mr. LaMarca is responsible for leading the strategic development and execution of the company's sales, marketing and operations initiatives. Mr. LaMarca has more than 25 years of industry experience and is proficient in creating, building and managing successful businesses in this field.
Round table contributions
How much does a security system cost? We all know that total costs associated with systems are substantially higher than the "price tag." There are many elements, tangible and intangible, that contribute to the costs of owning and operating a system. Taking a broad view and finding ways to measure these additional costs enables integrators and users to get the most value from a system at the lowest total cost of ownership (TCO). However, measuring TCO can be easier said than done. We asked this week's Expert Panel Roundtable to share the benefit of their collective expertise on the subject. Specifically, we asked: How should integrators and/or end users measure total cost of ownership (TCO) when quantifying the value of security systems?
It seems there are more "bad things" happening than ever before. We hear news every day of workplace shootings and terrorist attacks, of smash-and-grab thefts and child abductions. Beyond the possible human tragedy involved, such events pose a persistent question to anyone involved in the realm of security: Could we have prevented it? The first step toward prevention is to predict or foresee an event before it happens. Too often, technology enters the picture after the fact, most commonly the use of forensic video. Isn't there more our industry can do before such events occur? We put the question to this week's Expert Panel Roundtable: How can security systems be used to predict bad things before they happen?
We have been hearing about smart buildings for more than a decade, but the increasing profile of the Internet of Things (IoT) expands the possibilities for intelligent building systems and makes them even more attainable. Security is often among the "smart" functions of a building, and the capabilities of many physical security systems can contribute in new ways to building intelligence. We asked this week's Expert Panel Roundtable: What is the impact of "smart buildings" on the physical security marketplace?
You might be interested in these experts