Katie Millis-Ward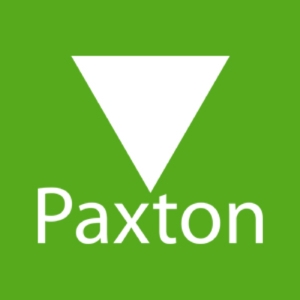 Katie Millis-Ward
Global Communications Manager,
Paxton Access Limited
Katie Millis-Ward is working as a Global Communications Manager at Paxton Access Limited. She holds a B.A. degree in English and Media from University of Sussex.
News mentions
Paxton Access is introducing free customised learning course, new products and a brand-new guide to assist installers in helping their customers ensure their buildings are COVID-secure. The initiative has been designed in line with the CDC and OSHA best practices and recommendations. In a new, 45-minute webinar, Paxton will show installers how to match their security offering with the 'practical considerations of how to operate safely in the workplace'. A globally renowned manufacturer and provider of access control solutions firm, Paxton is also launching a new release for Net2, specially developed to support social distancing. Aiding enterprises to resume operations Like many installers, Paxton recognises they have an important role to play in helping companies across the country update their buildings and reopen their businesses safely and securely to support the economy. As a global manufacturer with over 35 years expertise in securing buildings, the route for Paxton is always through educating their trusted network of security installers to deliver genuine solutions for the real world. Paxton's recent series of webinars have seen over 2,700 installers attend. Importance of access control in protecting people Access control plays a key role in helping ensure buildings are COVID-secure" Gareth O'Hara, Chief Sales Officer at Paxton said, "As a manufacturer of technology, in partnership with installation companies, we have an opportunity to positively contribute to protecting people against COVID-19 infection." Gareth adds, "Access control plays a key role in helping ensure buildings are COVID-secure. At present, thousands of buildings across the country are implementing new measures according to CDC and OSHA recommendations. Right now business owners are strategising on how to safely transition people back to offices and work environments in a secure way." Implementation of Net2 solutions He further said, "Our message to security installers is: Please don't wait. We want them to start becoming familiar with the guidance and Net2 solutions and support their customers in making their buildings COVID-19 secure. From the webinar, to the supporting technical information, to the new Net2 release and free customer guide, we believe they will have everything they need." Paxton's team of researchers has been thoroughly reviewing the CDC and OSHA recommendations to ensure the most relevant, up to date information is shared with their customers. The result is a webinar packed full of useful advice to help installers reach out to their customers with confidence. The session covers 4 key areas: Contactless entry & exit – Hygienic access, move away from touch-based devices Flexible access permissions – Meet social distancing guidelines, limit high traffic and apply one-way flow of movement Occupancy management – Control and monitor people numbers in any given area and support social distancing Thermal scanning – Use cameras to ensure health and wellbeing in high security areas and identify people that could be at risk, quickly Occupancy Management As part of the new plan, Paxton is introducing an Occupancy Management feature in Net2 As part of the new plan, Paxton is introducing an Occupancy Management feature in Net2 and various improvements to integration with thermal scanners to give installers the best options for safe, secure access. Due for release in July 2020, Net2 Occupancy Management allows you to limit the number of people in any given area; either barring access or sending an email/text to the building manager when a space nears capacity. It works across multiple areas of a site and can be set to operate a one in, one out system to support social distancing measures. Adam Stroud, Paxton CEO said, "We understand the important part that access control has to play in managing the flow of people around a building to support a hygienic environment. In addition, controlling the density of people in any given area is a valuable tool to help businesses of all types to become 'COVID-secure'." Net2 access control system Adam adds, "Net2 access control system is widely used in the U.S. and so we developed the new Occupancy Management feature to meet this specific need. For new and existing Net2 customers we hope that this new functionality helps the efforts that we are all making to observe social distancing and keep people safe." Paxton has also created a useful digital guide for end-users which explains in easy terms what to ask their installer to make their building COVID-secure. Ensuring buildings are COVID-secure Our new COVID-secure with Net2 customer guide should help anyone, even if they have no knowledge of access control" Katie Millis-Ward, Divisional Director of Communications said, "We genuinely want to help our installers help their customers. Providing insight into the variety of best practices and recommendations to make it simple for both the installer and the end customer is something we are ready to do." She adds, "There's a lot of information for businesses to digest to make buildings safe and we hope we have broken it down into a digestible format so people can get started with confidence. Our new COVID-secure with Net2 customer guide should help anyone, even if they have no knowledge of access control." Guide to COVID-secure Buildings with Net2 webinar Paxton Access Ltd. offers a vast product range that includes IP technology, wireless and battery powered access control solutions to provide reliable security for any site or building requirement. The company is well positioned to offer both the installer and the end-user with innovative access control solutions to make their lives easier. Paxton Access Ltd.'s new webinar, the Guide to COVID-secure Buildings with Net2 starts on June 30, 2020 and runs each Tuesday and Thursday until July 16, 2020.
Paxton has launched a new global website, with exciting new features and pages, all based on dealers' feedback. Created to be a one-stop-shop for everything needed to install, sell, and work with Paxton systems, the site has a modern design, easy navigation, and improved content and search capabilities. It's now simple to see solutions for a range of markets, browse real-life installations, watch tutorial videos and quickly sign up for the latest free training on the go. Features of the new website: New information-rich product pages, with videos, case studies, instructions and brochures A dealer resource area for everything you need to fit & quote Paxton A handy image download hub to help dealers marketing to customers News from around the globe Improved career and jobs section for those looking to join the Paxton team Simple to use and navigate Paxton's Global Communications Manager, Katie Millis-Ward said, "We're so proud of our new website and would like to thank those dealers who engaged with us – your insights really helped shape the final design. "The website is simple to use and navigate but contains a huge amount of valuable information to support dealers. We believe having these resources available in one place will make our systems easier to sell, install, and use. It will ultimately create an even better user-experience for customers."
Experts sections
Featured white papers
Automatic vehicle identification: State of the industry 2020
Download
How analytics engines mitigate risk, ensure compliance and reduce cost
Download
11 considerations for embedded system RFID readers
Download