Joel White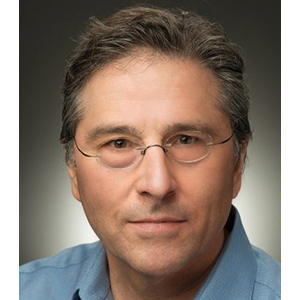 Joel White
Regional Marketing Manager,
Bosch Security Systems
Joel White is a Regional Marketing Manager for video systems for Bosch Security Systems. His experience includes six years in video security systems and over 26 years in video and image capture technologies. Joel White has previously worked for organisations such as Tyco Security Products, Eastman Kodak, ArcSoft Inc., and Callisto Corporation. Joel pursued his education from Rochester Institute of Technology.
Articles by Joel White
The past year has seen growth in the deployment and use of edge analytics, plus a significant emphasis placed on robust cybersecurity. The expectation for 2017 is that these two trends will continue to be a driving factor for value-based decision making of large, influential customers. IP camera product lines from reliable and well-regarded brands that include edge analytics and offer a trusted, secure platform will be at an advantage over those that don't. Looking back at the expectations we wrote about in 2015, some rang true while others were less so, as one might expect. Camera resolutions As predicted, 1080p is now the go-to resolution with an unexpected uptick seen in the mid-high resolutions of 4MP and 5MP. The uptake of 4K ultra HD as a mainstream resolution has been slow and continues to be gradual. Deployment of additional camera form factors has grown, with panoramic regularly getting into the mix, as security integrators and end user customers become more familiar with the value these cameras can deliver. Smart camera trends As is always to be expected, processing power increased and sensor technology has improved, allowing for smarter, more capable cameras at the high end with product line evolution pushing yesterday's premium-only feature sets, into mid-and lower-priced cameras. As an industry, branded buzz words and features with catchy names that all claim to surpass the competition have become the norm, challenging customers to clearly understand and differentiate the true value of one product versus another. Forecasts for 2017 The expectation for 2017 is for growth, as spending on infrastructure and security will likely increase, being driven in no small part with the change in U.S. government leadership. From a customer perspective, we expect to see increasing requirements demanding well-integrated solutions where video is used as a central component but surveillance is not necessarily the sole or highest priority factor driving the system deployment. At the same time, we expect the role of video to continue expanding from its traditional loss prevention security/surveillance foundations into many more data driven analysis applications enabled by the application of improved analytics. Exciting times are ahead as we look forward into 2017. See the full coverage of 2016/2017 Review and Forecast articles here
Experts sections