Jody Ross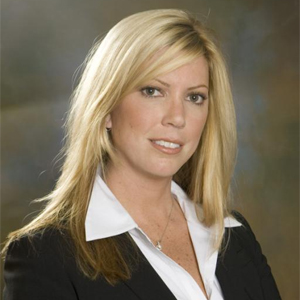 Jody Ross
VP, Global Sales & Business Development,
AMAG Technology, Inc.
Jody Ross is the Vice President of Global Sales & Business Development at AMAG Technology. She leads the National Accounts and the Global Strategic Accounts programs to help bring Symmetry products to the worldwide marketplace. Previously, she was the Director of Business Development. Prior to joining AMAG, Jody spent 12 years with Andover Controls/ Integral Technology. She was the company's National Accounts Manager and Northeast Regional Sales Manager and was responsible for the growth of multimillion dollar accounts, developing new business opportunities to increase sales.
Round table contributions
Articles by Jody Ross
The economy positively impacted the security marketplace in 2016 as end users have been more willing to invest in new security systems or upgrade existing systems. Organisations are breaking down department silos as it has become clear that security impacts everyone. Companies are realising they need to do more with the data they have. Utilising security system data Access control, video management, identity management and visitor management systems provide data that can help companies streamline operations, mitigate risk and save money. Terrorist and cyber-attacks over the past 12-18 months have also become a factor, as softer targets became the focus of nefarious organisations, forcing companies to review policies and vulnerabilities and make changes. Automation and integration of technologies Looking ahead to 2017, mobile access control will continue to gain in popularity as security manufacturers produce cost-effective solutions. Managing various types of identities will trend upwards as organisations understand they must utilise technology to improve security and business processes. Employees, contractors and visitors create different challenges that can be addressed with automation and technology. In 2017, mobile access control will continue togain popularity as security manufacturers produce cost-effective solutions Manufacturers will continue to consolidate, integrate and combine product offerings to provide the best product solutions. Organisations are demanding unified solutions to leverage a single technology for ease of use and cost savings. However, integrations between different technologies continues to expand as companies demand biometrics, identity management, mass notification along with other technologies to effectively secure their businesses. Adapting to user needs The end users reap the benefits as organisations are listening to their needs and providing solutions that solve problems. Manufacturers who are in tune and nimble enough to quickly adapt to the changing market will succeed. Unsuccessful companies turn a blind eye to end user needs and are not refined in their product development. With the launch of our visitor management solution Symmetry GUEST early this year, we at AMAG are starting to see more companies realise how hosted solutions create a better visitor experience while properly vetting visitors to mitigate risk. Our policy-based identity management system is gaining momentum as an affordable solution to help companies beyond access control to manage identities, operationalise business and help end users save money. Looking ahead, we will continue to help organisations realise how to streamline processes, meet audit and compliance requirements and save money, along with delivering the best access control system on the market. See the full coverage of 2016/2017 Review and Forecast articles here Save
AMAG saw growth across all vertical market segments, making 2014 an incredibly exciting year 2014/2015 AMAG Technology Review and Forecast: AMAG Technology saw growth across all vertical market segments, making 2014 an incredibly exciting year. End users are demanding unified, end-to-end total solutions, and I see that trend continuing into 2015 and beyond. Some users want access control and video management from the same manufacturer to eliminate integration challenges, or to work with companies who have close technology integration partnerships. AMAG's Extended Business Solutions program expanded rapidly in 2014, delivering integrated solutions and opening the door to many new opportunities. Edge solutions are still growing in popularity as well, and we responded to that demand with the launch of our Symmetry EN-2DBC POE controller. Several Fortune 100 companies selected our Symmetry SR Retrofit system as an affordable solution for their legacy product challenges. We offer an easy way to upgrade to Symmetry while keeping existing infrastructure and hardware intact. Our robust data conversion utility helped customers overcome one of their biggest challenges in migrating to a new system – converting data. Plus, as a truly global company providing support in over 110 counties, these large customers have support close by. I believe the secret to success is to listen closely to what your customers want. Security needs are different for each vertical market and each customer, so take the time to understand what technology is needed to secure their people, property and assets, as well as be available for them. Show them you care through your actions. If a company can show empathy, be available and deliver the right solution, they will be successful – in 2015 or any year. It's a great time to be in the security industry. There are so many opportunities out there to help customers in need either with their unique challenges or with their legacy systems. As each year goes by, more security systems become outdated and require upgrades. It is critical to understand the customer's needs and provide a solution that works for them. See the full coverage of 2014/2015 Review and Forecast articles here
Experts sections