Jiaqi Gao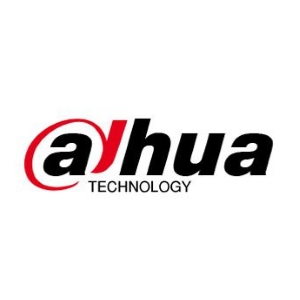 Jiaqi Gao
Overseas Marketing Director,
Dahua Technology Ltd
Jiaqi Gao is the Overseas Marketing Director at Dahua Technology Ltd., a solution provider of video surveillance products and solutions globally.
News mentions
Dahua Technology, a video-centric smart IoT solutions and service provider, held a press lunch at La Gradona Grupo Puerto Madero, Madrid, as a part of the Dahua Technology Partner Day. Hosted by Mr. Jiaqi Gao, Marketing Director of Overseas Business at Dahua Technology, and attended by 9 distinguished media entities from both inside and outside the security industry including Seguritecnia, Peldaño, Globb TV, Innovadores, and Digital Security Magazine, the press lunch provided a good opportunity to share the latest market trend and technological advancement in the industry. Mr. Jiaqi Gao made a speech before lunch, during which he explained the development trend of the modern security industry, and presented Dahua Technology's advantages in this time. According to a report by MarketsandMarkets, the IoT in smart cities market is projected to grow from USD 79.5 billion in 2018 to USD 219.6 billion by 2023 at a Compound Annual Growth Rate (CAGR) of 22.5% from 2018 to 2023. It requires tight integration and collaboration of chip supplier, device manufacturer, application developer, cloud computing, big data technology etc. Video-centric IoT solution Dahua Technology aims to create richer smart solutions to satisfy more customers' needs With the development from a device oriented to an application/solution oriented industry, understanding the business challenges, tailoring the solutions to address these challenges and monetising its data, have become essential parts of the value chain, thus, an open system and collaboration between different players in the value chain are a must. "Dahua Technology, as a video-centric smart IoT solution and service provider, has multi-dimensional data collection technologies, know-how and expertise in monetising and utilising video centric data, and continuously strong R&D capabilities," said Mr. Gao. By actively participating in the formulation of agreements on industry standards like ONVIF, exploring hardware ecosystem by joining OSSA, and opening up its own hardware platform such as DHOP, Dahua Technology is slowly but steadily building the open technology structure. It introduced DIPP (Dahua Integration Partner Program) protection scheme in 2017 in order to ensure that its partners receive corresponding technological benefits and commercial profit. By doing so, Dahua Technology aims to create richer and more improved smart solutions to satisfy more customers' needs, as well as to grow and achieve mutually with its partners in this ever growing industry.
Dahua Technology signed an agreement with Laser 2000, independent European supplier of innovative laser and photonics solutions headquartered in Germany, authorising Laser 2000 to be the distributor of Dahua Machine Vision Products. Customers can now buy Dahua Machine Vision products at Laser 2000. At present, Dahua's machine vision product portfolio includes area scan cameras, line scan cameras, smart cameras, code reading cameras, 3D measurement cameras, and industrial lenses covering a wide range of resolutions from 0.3MP to 50MP. With camera interface supporting Gigabit Ethernet, USB 3.0, CoaXPress, and Camera Link, those products are widely used in many industry and manufacturing applications, such as OCR recognition, industrial defect inspection, target identification, traffic control solutions, medical and life science, and other applications. Developing products for local customers Working with Laser2000 will help us get closer to the local customers and develop new products specified for their needs" For Dahua Technology, cooperation with Laser 2000 is an important step for both product innovation and business development. "Germany is not only a birthplace of machine vision technology, but also an important global market. Working with Laser2000 will help us get closer to the local customers and develop new products specified for their needs." Jiaqi Gao, Overseas Marketing Director at Dahua Technology said. Laser2000 is also very proud to be a party of the agreement. "Dahua Technology has around 20 years' experience of image acquisition and is believed to be the reliable supplier of designing and manufacturing various high-performance industrial cameras. We will launch the products in German, French and Iberian markets and we are sure that Dahua Technology can offer these markets high-quality product solutions. Together let us make vision into productivity." Armin Luft, CEO of Laser 2000 commented. With the distribution agreement set up, Dahua Technology and Laser 2000 will be anticipating a great success in the future as both sides are ready to take more effort. For Dahua Technology, the further steps into enabling a Safer Society and Smarter Living keeps on, and Innovation, Quality, and Service will continue to be the key to success.
Experts sections