Jeremy Weese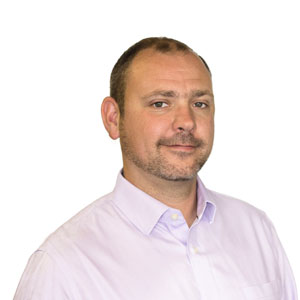 Jeremy Weese
Senior Vice President,
Senstar
Jeremy Weese is Senior Vice President and Chief Operating Officer of perimeter security manufacturer Senstar. He began his career at Senstar in 1999 after graduating with a BSc. in Computer Engineering from the University of Ottawa. During his tenure with Senstar, Jeremy's responsibility for the company's product portfolio has progressively increased. He has led major research and development initiatives including the integration, streamlining and standardisation of multiple product lines from various acquisitions. He has also driven the development of a successful ranging fence-mounted intrusion detection system, an award-winning buried intrusion detection system, and headed the revitalisation of a life safety product line. Named SVP and COO of the company in April 2016, Jeremy is focused on growing the perimeter security business for Senstar around the world.
Articles by Jeremy Weese
With the current state of economic uncertainty, there is a huge opportunity in 2017 for perimeter intrusion detection (PID) manufacturers to reach the commercial market. Petty crime rates, such as theft and vandalism, are on the rise and, as a result, small business owners are looking for new security options to enhance their current camera and alarm systems. Often thought of as complicated, expensive, and only for high-value applications, PID has a chance to change its perception in the years ahead. The winners in this space will be security companies who can provide simple and reliable products at the right price point. Impact of 2016 Presidential election Presidential elections in the United States are of great importance to the security industry, with many companies trying to anticipate early on what the impact will be and to plan accordingly. The 2016 election was particularly interesting because of the extensive security and international trade narratives propagated by Donald Trump. Looking to 2017, with Trump taking office, the industry awaits news about if and when he will implement the measures he spoke about in his campaign. For Senstar, the aforementioned commercial PIDs opportunities will be a big focus for 2017. As well, we will continue to work to holistically integrate our new video/IVA capabilities with our PID products to offer our customers comprehensive perimeter security solutions. Convergence and growth in 2016 Our predictions for the year 2016 were fairly accurate as the convergence of physical and cyber security continued and several low-cost radar solutions were developed and launched to address drones. In terms of the video/IVA market, which we correctly predicted would continue to grow in 2016, Senstar added video capabilities to our portfolio by acquiring Aimetis, a world-class video analytics and management company. Senstar is now poised to offer customers even more options for securing critical assets and infrastructure. One prediction that failed to materialise was an increased demand for fibre optic-based sensors. Sales in that space remained flat as potential customers for these products looked to more cost-effective copper-based solutions. See the full coverage of 2016/2017 Review and Forecast articles here
News mentions
Senstar, a pioneer in video management software and perimeter intrusion detection products is pleased to offer its Safe Spaces video analytics solution in a compact, easy-to use appliance. Initially available to Senstar Symphony VMS customers, Senstar Safe Spaces analytics are now driven by the Senstar Edge Platform. Businesses monitor compliance "Many companies have introduced software and hardware tools to help businesses monitor compliance with aspects of the emerging health and safety protocols around the globe. Senstar has taken the approach of providing a complete solution, operating on an edge platform which is both affordable and easy-to-use, while being both VMS and camera agnostic." With the Senstar Edge Platform, businesses simply connect to their existing camera(s) or video encoder" "The solution includes Face Mask Detection, Physical Distance Monitoring, Occupancy Counting, and Sanitisation Station Monitoring analytics," said Senstar Chief Operating Officer Jeremy Weese. "With the Senstar Edge Platform, businesses simply connect to their existing camera(s) or video encoder(s), enabling them to monitor their premises, receive alerts when protocols are not followed, and ultimately operate safely." Face mask detection The Senstar Edge Platform's compact, fanless design allows it to be installed virtually anywhere. The device works with any camera or video encoder that supports ONVIF and alerts may be sent to any video management software that supports ONVIF alerts. The Senstar Edge Platform may also be deployed in a stand-alone configuration. Alerts can be directed to mobile devices for convenient notification. Local announcements can also be made via pre-recorded messages over IP speakers. Face Mask Detection can be run up to two times, other analytics can run in parallel on any of the input devices per platform and are configured via an intuitive built-in web interface. Senstar Safe Spaces has been developed using the latest innovations and benefits from Senstar's nearly 20 years of video analytics experience.
Senstar, a provider of video management systems (VMS) and perimeter intrusion detection systems (PIDS), is pleased to announce its products were recently selected to protect five airports in various locations around the world. These sites join the list of hundreds of civilian and military airports currently using Senstar products. "Airport infrastructure and assets represent a vital economic engine for many cities and countries making them prime targets for vandals, thieves and terrorists," said Senior Vice President and Chief Operating Officer Jeremy Weese. "Senstar products help to keep operations, goods and people safe and moving." Improve security monitoring Senstar's VMS, video analytics, and associated hardware reduce operator workload and improve overall security monitoring by automatically detecting persons of interest, items left in public spaces, crowd formations, and wrong way movement between landside-airside egress points. These technologies also streamline operations and centralise IT management in the cloud, saving time and money. While Senstar VMS and PIDS are open platforms designed for integration with a wide variety of systems" Senstar's PIDS provide early warning of unauthorised entry onto airport grounds, including into sensitive areas within the apron such as aircraft parking, fuel storage, electrical substations, and navigation/communication equipment areas. "While Senstar VMS and PIDS are open platforms designed for integration with a wide variety of systems, they work even better together," said Mr. Weese. Perimeter intrusion attempt Built-in integration enables security personnel to monitor a wide range of sensors and cameras from a single workstation, with the end result being simplified operator interfaces and reduced response times. For a real world demonstration on the benefits of integrated VMS and PIDS solutions, watch Senstar's surveillance video of a recent perimeter intrusion attempt. The new airport projects use the following Senstar products: Symphony VMS (manages 250 cameras), Enterprise Manager software (centralised cloud management), Thin Client network video display appliances, Face Recognition, Automatic License Plate Recognition, Left and Removed Item Detection, Outdoor People and Vehicle Tracker analytics, FiberPatrol® fiber optic fence-mounted intrusion detection system, and OmniTrax® buried cable intrusion detection system.
In addition to his role in engineering, Jeremy leads the company's community-building activities Senstar, the world's largest manufacturer of perimeter intrusion detection systems (PIDS) is pleased to announce Jeremy Weese has been named vice president of engineering. Current role Jeremy began his career at Senstar in 1999 after graduating with a BSc. in Computer Engineering from the University of Ottawa. During his tenure with Senstar, Jeremy's responsibility for the company's product portfolio has progressively increased. He has led major research and development initiatives including the integration, streamlining and standardisation of multiple product lines from various acquisitions. He has also driven the development of a successful ranging fence-mounted intrusion detection system, an award-winning buried intrusion detection system, and headed the revitalisation of a life safety product line. Senstar President Brian Rich said: "I am excited to have this opportunity to recognise the contribution that Jeremy has made to the organisation. Jeremy has been instrumental in ensuring that Senstar products meet the needs of our customers worldwide." In addition to his role in engineering, Jeremy leads the company's community-building activities. Recent initiatives include refurbishing a local community rink and planting 1,100 trees along the banks of the Carp River. Jeremy said: "Senstar works hard to provide our customers with top quality products to protect their most important assets. I look forward to leading the engineering team as we continue to develop our current technologies, as well as explore new opportunities."
Experts sections