Jeremy Malies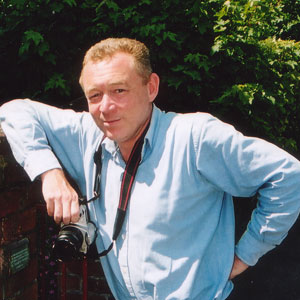 Jeremy Malies
European Correspondent
,
SourceSecurity.com
Jeremy Malies is a writer specialising in the physical security sector which he has covered for 20 years. He has specific interests in video analytics, video management, perimeter intrusion and access control. His academic education was at Hove College and London University. He has a vocational qualification in journalism from the NCTJ.
Round table contributions
Environmentalism is a universal consideration in most business sectors in 2016. Whether seeking to provide greener products, or looking for new ways to minimise waste of manufacturing processes, most companies are involved to some degree with environmental concerns. Green has not traditionally been a big driver in the security industry, but there are indications the profile of environmentalism is increasing. We asked this week's Expert Panel: How green (environmentally friendly) is the security industry? How should the industry as a whole (integrators and manufacturers) work to improve the industry's environmental record?
"Buyer beware" is always good advice in the security marketplace – or in life for that matter. But the age-old warning is more timely than ever in our age of global commerce and given our fragmented market with thousands of products manufactured all over the world. Complicating the picture: our market is also inching toward commodisation and facing downward pricing that shrinks margins for manufacturers. So the question becomes: When is an item merely a good deal or somehow "too good to be true?" Counterfeit products are flooding a wide range of markets, so it seems unlikely the security market would be immune. So we asked our panellists this week: How is counterfeiting of security equipment a problem for the market, and how should it be prevented?
What lessons, if any, are there to be learned from the recent attacks in Paris? Recent events in Paris highlight the deadly and changing face of terrorism in 2015. Two gunmen armed with Kalashnikov assault rifles attacked the Paris offices of satirical magazine Charlie Hebdo on 7 January, killing 12 people in all, including eight Charlie Hebdo employees and two national police officers. Two days later, the terrorism continued with a hostage crisis at a printing firm at Dammartin-en-Goel and at a kosher supermarket in Paris, where four hostages were murdered before the assailant was killed by police. The world has been shocked by the events, and many are evaluating what we can learn from them to help us prevent or minimise such future attacks. We asked our panel if there are lessons to be learned specific to the security industry.
Articles by Jeremy Malies
Experts sections
Featured white papers
3 reasons to migrate to a new access control system
Download
Schooling the market on education security
Download
Lawrence, Massachusetts deploys FLIR video system for safety
Download