Hugo Wendling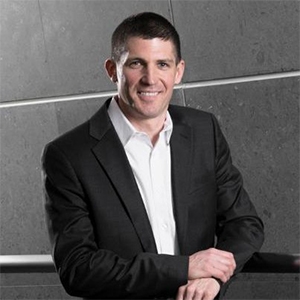 Hugo Wendling
President,
WaveLynx Technologies Corporation
Hugo is a firmware, DSP and cryptographic engineer with extensive radio frequency telecommunication and cryptography experience. Hugo has vast experience in the Security Industry, as a firmware architect, developing unique, proprietary solutions for over 12 years at HID Corp. He was a co-founder of XceedID Corporation, a highly successful access control credential and reader company which was acquired by Ingersoll Rand (now known as Allegion) in 2010. Hugo's experience designing firmware radios, cryptographic algorithms, and security management systems, provides the basis for his passion. He holds a B.S. in Physics from the University Louis Pasteur Strasbourg in France and a Master of Science in Electrical Engineering from the University of Colorado, specializing in Digital Signal Processing and Security. Now a serial entrepreneur, Hugo strives to enable the security industry to work harmoniously to develop highly secure, but compatible and interoperable solutions
News mentions
WaveLynx Technologies, a developer and manufacturer of customizable physical security devices and credentials, announces a strategic integration alliance with Genetec Inc., which will serve as a reseller of WaveLynx access control products and LEAF operable solutions. Genetec develops open-architecture software, hardware and cloud-based services for the IP physical security and public safety industry serving enterprise and government organizations via a network of resellers, certified channel partners, integrators and consultants. The company's flagship product, Genetec Security Center, is built on an open architecture, and unifies IP-video surveillance, access control, automatic license plate recognition (ALPR), VoIP communications and analytics system. Seamless transition WaveLynx Technologies designs non-proprietary, secure access control solutions for its customers, such as its signature Ethos readers which provide a seamless transition from legacy proximity credentials to highly secure smart cards and mobile credentials. WaveLynx Technologies is pioneering the LEAF standard to ensure end users have the freedom to select multiple, independent manufacturer's solutions. Having several common customers, the technology and distribution relationship is designed to provide those customers the combined support and innovation of Genetec and WaveLynx Technologies. Genetec is one of the top providers of unified VMS, access control, ALPR, communications and analytics systems in the world Market-relevant technology "Genetec is one of the top providers of unified VMS, access control, ALPR, communications and analytics systems in the world and WaveLynx offers current, market-relevant technology without being encumbered by legacy designs and backward compatibility issues," states Hugo Wendling, President of WaveLynx Technologies. "Our combined solutions and technology results in progressive access control solutions to our customers." "As Genetec continues to create clever innovations for unified IP physical security, our Security Center Synergis and Synergis Cloud Link hardware help our end-users seamlessly evolve their access control systems," said Francois Brouillet, Commercial Manager, Access Control, Genetec. "Through this integration and distribution partnership with WaveLynx Technologies, we are excited to offer extended capabilities and choices for our end-users as they update and expand their access control systems," added Brouillet.
WaveLynx Technologies, a developer of customisable physical security readers and credentialing, announced a strategic partnership with Safetrust, a developer of IoT-enabled mobile credentials for buildings and information systems. Safetrust's advanced mobile solution and identity management platform along with WaveLynx's highly secure, flexible access control hardware solutions are now fully merged into a complete mobile security platform. Safetrust's mobile credentials will be natively integrated with WaveLynx's line of access readers, allowing already- established Safetrust credentials to be securely communicated via WaveLynx's Bluetooth readers. The partnership is designed to offer the market an end-to-end solution that enables a seamless transition from traditional proximity cards to the future of smart credentials. WaveLynx Technologies, a developer of customisable physical security readers and credentialing, announced a strategic partnership with Safetrust Multiple credential technologies WaveLynx readers have the ability to read multiple credential technologies, enabling customers to gradually transition from proximity cards to a more secure credential technology, such as MIFARE DESFire smart cards or Bluetooth mobile credentials. WaveLynx wall mount readers are compatible with virtually every access control system on the market, offering the latest security and convenience through its OSDP Autodetect feature that enables a seamless transition from non-encrypted Wiegand protocol to the OSDP secure-channel protocol. In partnership with Safetrust, the door access readers are 100% compatible with an enterprise-level, cloud-hosted Bluetooth credential- and identity-management application available on iOS and Android devices. Safetrust provides the highest levels of certificate authentication found in a mobile application, adhering to AES and NIST encryption and identity standards. By incorporating the physical attributes of a "badge" into the mobile application, Safetrust credentials enable mobile identity management that allows authorised personnel to identify individuals within range through a visual ID on their mobile device. These credentials bridge the gap between physical and logical access, making it possible for the same mobile device that works with WaveLynx wall mount door readers for facility access to work with USB devices for computer data access, printer access and digital document signing. WaveLynx wall mount readers are compatible with virtually every access control system High-performance door reader "The WaveLynx approach to openness and adherence to industry protocols has made the native integration with Safetrust an easy transition," says Jason Hart, CEO of Safetrust, located in Fremont, CA. "This integration enables customers to deploy an upgradeable and manageable high-performance door reader for fast and seamless mobile building access, while producing additional IoT business intelligence. With over-the-air and over-the-wire upgrade capabilities, the WaveLynx readers can be updated to include new standard mobile, identity and IoT protocols as they evolve. WaveLynx develops hardware and we develop software- it's a perfect fit." "Together, Safetrust and WaveLynx are bringing a 'best of breed' software and hardware solution for mobile facility access to the market," says Hugo Wendling, President of WaveLynx Technologies. "In my opinion, Safetrust is lightyears ahead of the competition with regards to Bluetooth identity and credential solutions. We are fortunate to have formed such a great business relationship with Safetrust that complements and supports our WaveLynx products."
WaveLynx Technologies, a developer of customisable physical security readers and credentialing, announced the release of their newest wall mount access reader to their Ethos product portfolio. The Ethos product line are the first access readers manufactured to leverage the full extent of the Security Industry Association's (SIA) Open Supervised Device Protocol (OSDP) V2.1.7 specification with the use of Secure Channel-encrypted communication and remote upgrade and maintenance capabilities. SIA's OSDP V2.1.7 is more secure than the most common access control protocol, improving interoperability among access control and security products. OSDP Secure Channel also supports high-end AES-128 encryption, which is required in most government applications. WaveLynx Technologies' readers are the first to be validated with industry-leading access control systems to communicate over secure channel and effectively update an access reader from a remote location.Our Ethos readers' capability to save end-users time and money distinguishes itself from any other product" Collaborations between industry leaders The WaveLynx engineering team worked closely with the engineering teams of other industry-leading companies including Mercury Security, Viscount Systems and STANLEY Security to validate the functionality across multiple platforms, as well as with their test systems for both Secure Channel and Firmware Boot loading capability. "The announcement of the WaveLynx Technologies Ethos reader is something the industry can really be proud of," states Joe Gittens, Director, SIA Standards. "SIA OSDP has long been a security-minded solution, and now WaveLynx's pioneering new product unlocks the potential of OSDP 2.1.7 with features designed for ease of management. We are excited to continue working with SIA members like WaveLynx in the SIA OSDP Working Group to deliver added value to the security industry." New era of secure communications For large corporations and enterprise environments, this new reader will save valuable time, money and resources. Rather than spending thousands of dollars to remove hundreds of door readers from walls, manually configure the readers and then re-install each, a technician can now upgrade several readers at once with the tap of a keyboard. This cuts the time needed to upgrade each reader to approximately four minutes down from 20 minutes, while increasing security and intelligence. As more access control manufacturers convert from the standard Wiegand Protocol to the more secure OSDP, Ethos readers will automatically detect and convert the reader to the updated protocol, avoiding the need to replace outdated readers and allowing the end-user's investment to progress into the new era of secure communication without additional cost or disruption. "Our Ethos readers' capability to save end-users time and money distinguishes itself from any other product," says Hugo Wendling, President of WaveLynx Technologies Corporation. "Being able to change the behaviour of a reader and update its firmware remotely marks the beginning of new era in security. Our readers are now integral and fully managed components of any access control system, making our reader technology a sure bet for our customers' present and future requirements."
Experts sections
Featured white papers
3 reasons to migrate to a new access control system
Download
Schooling the market on education security
Download
Lawrence, Massachusetts deploys FLIR video system for safety
Download