Greg Roth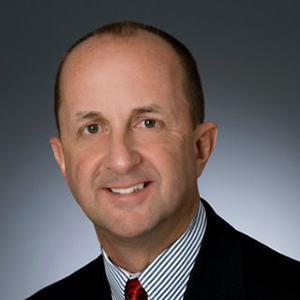 Greg Roth
Vice President of Sales,
Anixter International Inc.
Greg Roth serves as the Vice President of Sales at Anixter. He has previously worked for HD Supply as the Regional Vice President and Area Branch Manager. He is skilled in sales management, new business development, inventory management, account management, contract negotiation, and sales operations. Greg holds a Bachelor of Science degree in Transportation and Distribution from the Niagara University.
News mentions
The new flagship facility is being designed to include a Solutions Briefing Centre Anixter International Inc. announced that it will be opening a customised Houston, TX flagship facility in Jersey Village, conveniently located near the Beltway 8 and 290 interchange. Houston flagship facility Scheduled to open in early 2017, the new 200,000 sq. ft. Anixter location will enable the company to stock a comprehensive product portfolio spanning across electrical, data, and security solutions and will showcase its full range of value-added services. In addition to the warehouse facility, a team of on-site sales and technical experts will be available to help customers with product, technology, and solution questions covering electrical, electronic, data, enterprise, and security applications. The location is being designed to include a Solutions Briefing Centre, where customers can receive hands-on product evaluation and training and engage with technical specialists for product and solution selection. Chris Blakeslee, North American SVP - Electrical and Electronic Solutions (EES), stated, "Our new location in Houston will allow us to fully execute our value proposition for customers in the Houston market. Our range of products, covering every aspect of electrical, data, and security installations is the broadest in the industry, and will result in a true one-stop shopping experience. It also represents our continued enthusiasm and commitment to our suppliers and customers." More relevant business solutions "To collocate with our EES, salespeople will create an environment that makes it easier to provide our customers with broader value and more relevant business solutions," said Dirk Naylor, North American SVP - Network & Security Solutions. "Hosting all of the resources for customer support in one location will make Anixter a more effective business partner in the Houston marketplace, and will allow our customers to better leverage our Supply Chain Solutions and technical expertise," continued Naylor. Anixter, which acquired the Houston-area locations of HD Supply - Power Solutions Division in October 2015, also announced the appointment of a new senior business leader for the Houston market. Greg Roth, formerly Regional Vice President for Anixter's EES business in central Florida, brings over 25 years of electrical wholesale distribution experience. Mr. Roth will immediately assume the role of Vice President of Sales for the Houston-area Electrical and Electronic Solutions' business.
Experts sections