George Oliver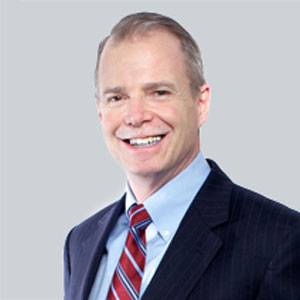 George Oliver
Chief Executive Officer,
Tyco Integrated Security
George R. Oliver is the Chief Executive Officer of Tyco International, the world's largest fire protection and security company, with 57,000 employees in 50 countries and over $10 billion in annual revenue. He was elected to the company's Board of Directors in 2012. Mr. Oliver has led the transformation of Tyco from a holding company to an operating company with a sharp focus on leveraging technology and innovation to advance its leadership position in the industry. Over his more than 30-year career, Mr. Oliver has held various operations and management positions and gained substantial insight in many businesses within the industrial sector. He joined Tyco in July 2006, serving as President of Tyco Safety Products, and assumed additional responsibility as President of Tyco Electrical & Metal Products from 2007 through 2010. He was appointed President of Tyco Fire Protection in 2011. Prior to Tyco, Mr. Oliver had a more than 20-year career with General Electric (GE), where he served in operational roles of increasing responsibility in several divisions, including as President and Chief Executive Officer of GE Water and Process Technologies and President and Chief Executive Officer of GE Engine Services, as well as previous leadership roles in GE's Aircraft Engines and Appliances divisions. Mr. Oliver serves on the Board of Directors of Raytheon Company, a technology and innovation leader specialising in defense and other government markets throughout the world. He earned a Bachelor of Science degree in mechanical engineering from Worcester Polytechnic Institute, where he serves as a member of the Board of Trustees.
Experts sections