GeeSiong Kok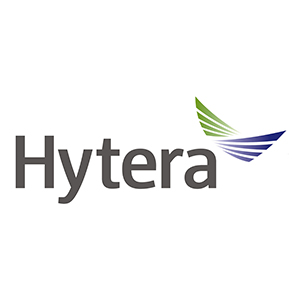 GeeSiong Kok
Senior Vice President,
Hytera
GeeSiong Kok serves as the Senior Vice President at Hytera. He has previously worked for Motorola as the Senior Engineering Manager. GeeSiong holds a BSc degree in Communication Engineering from the University of Plymouth.
News mentions
The PD985 DMR offers an exceptional audio experience through noise cancellation technology PD985, a new member of the already versatile DMR portfolio from Hytera brings an exceptional digital radio experience with a broad array of enhanced features to improve user efficiency and safety. Noise cancellation Hytera, a solution provider of professional mobile radio communications, has launched its latest DMR (Digital Mobile Radio) handset, the PD985, the flagship professional device at the top of a strong DMR portfolio. The PD985 offers an exceptional audio experience through noise cancellation technology, as well as boasting new features including full duplex calls, recording capability via Micro SD card, Bluetooth 4.0 for audio or data, and single frequency repeater to increase coverage. The PD985 will be available in UHF (350-527Mhz), with a VHF version to follow in 2017. "We are proud to announce the launch of the PD985," said G.S. Kok, Senior Vice President of Hytera. "The PD985 is a significant addition to our existing DMR radio portfolio. We have succeeded in adding a series of cutting-edge innovations and designs into this new model to make it a full-featured radio to satisfy our customers' increasing demand in terms of functionality and user experience." The addition of the PD985 positions Hytera with the most complete DMR radio portfolio to meet diversified requirements, from simple, reliable and cost-effective handsets (PD3 and PD4 series) to rugged and feature-rich solutions (PD5 and PD6 series), up to the high-end, professional systems radios (PD7, PD9 and X1 series). The whole portfolio offers display and non-display, GPS and non-GPS, UHF and VHF versions to allow customers to select the best handset for their daily operation and mission critical scenarios. Key advanced features Full duplex PD985 enables frontline personnel to make full duplex calls between other PD985 radios, PABX, PSTN and mobile Single frequency repeater mode The PD985 can use one slot to receive a signal and another slot to transmit it on the same frequency using DMO mode to extend radio coverage. Built-in Bluetooth 4.0 With integrated Bluetooth 4.0, the PD985 not only supports audio transmit, but it will also allow programming via Bluetooth. Noise cancellation and 2.5W audio output Maximum 2.5W output speaker and new noise cancelling technology ensures clear and loud voice communication. IP68 protection Complies with the highest dust and waterproofing standard to confront the harshest environments. The radio continues to function after submersion in fresh water down to 2 meters for up to 4 hours. Smart battery This feature makes it easier to monitor the battery status, such as battery life time and charging time, and will reduce the charging time. Audio recording via Micro SD card The PD985 supports up to a 32GB Micro SD card, to record up to 576 hours of digital/analogue audio.
Experts sections