Frank Califano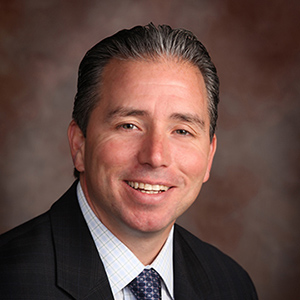 Frank Califano
Vice Chairman,
FJC Security Services Inc
Frank Califano has been a leader with FJC for 19 years and serves as Vice Chairman of the Board of Directors. With his core focus in an advisory role to the Chairman of the Board, he consults and collaborates with the Chairman in crafting the direction of overarching issues for the organization. Formally, Frank was the leader in the planning and implementation of FJC's important growth initiatives. As FJC's Chief Operating Officer, Frank was responsible for the strategic and operational leadership of the organization to lead FJC's national security operations to increasing year over year revenues. In 2007, Frank began growing FJC's premier security technology company which ultimately enabled FJC's security guarding business to offer greater value and later focused on Fire Safety which furthered his vision to offer an array of products to the market place. Prior to this, Frank Califano, Jr. spearheaded many of the company's governmental projects which ultimately placed FJC as one of the premier providers of government security, country-wide. Working closely with the Chairman of the Board and taking over his duties in his absence, Frank now acts as a critical layer of advisory management to strengthen FJC's governance and position in the market place. Frank Califano, Jr., holds a business degree from Adelphi University.
News mentions
FJC, a provider of uniformed security professionals, was purchased by Allied Universal, a facilities services company Allied Universal, a leading facility services company and the largest security force in North America with over 150,000 employees and co-HQ in Conshohocken, PA and Santa Ana, CA, has announced the purchase of FJC Security Services, based in Floral Park, N.Y. Terms of the deal were not disclosed. "FJC has had an outstanding reputation for years, and its owners operate with the highest level of integrity," said Steve Jones, Allied Universal CEO. "I am extremely excited to have FJC be part of the Allied Universal family. I look forward to expanding upon the success the company has built over the years." About FJC Security Services An industry provider of both uniformed security professionals and with a leadership team steeped in law enforcement and military background, FJC has led the industry on the East coast since 1988. Overall annual revenue totals nearly $300 million. The company's staff of 6,300 serves residential complexes, college campuses, government buildings, healthcare facilities, commercial businesses and construction projects for major airports and high-profile public landmarks. Parallel synergies in mission and culture "The FJC Group's history in protecting clients regionally has been a great success story. We are proud to continue our mission under the auspices of Allied Universal and its stellar reputation," said Frank Califano, FJC Chairman and CEO. "Through the journey of many communications, we have learned that the synergies in mission and culture are parallel. Our clients can expect the same levels of service that our experience has provided over the past 28 years; but now with additional capabilities and resources," Califano said.
Experts sections