Dave Whitis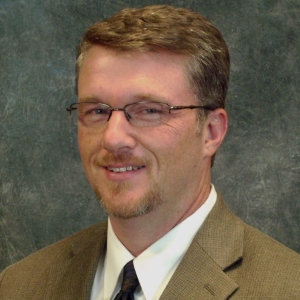 Dave Whitis
Senior Business Development Manager,
Boon Edam
Dave Whitis is the Senior Business Development Manager for Boon Edam's Southeast Region and has been with the company since 2013. Dave has over 25 years' sales and operations experience in the security industry with an accomplished background in designing and implementation of access control systems. He has worked with several well-known large Fortune 100 companies with Boon Edam entrance solutions. Dave earned a BS degree from Ball State University and he currently resides in the Senoia, GA, a suburb of Atlanta.
News mentions
Boon Edam Inc., a global provider of security entrances and architectural revolving doors, announced that the company has hired a new Service Sales Manager and further expanded its national and enterprise sales teams to support continued strong demand for security entrance solutions in the Americas. With hundreds of entrance installations across the country, Boon Edam is committed to helping organisations keep their solutions running for many years with minimal interruptions. Al Vandine has come on board as a Service Sales Manager who will be recommending preventative maintenance and other service plans primarily in the New York City and Washington DC areas. Enterprise Accounts was an initiative started in 2013, and is currently managed by Greg Schreiber, Senior Vice President of Enterprise/Global Accounts. Access control systems Serving 20 years with Boon Edam in various roles, Glen has a great deal of knowledge when it comes to security entrances The team works in cooperation with Regional Sales Managers to ensure that enterprise customers receive superior service at all levels. Two new members were promoted from regional Business Development Manager roles to Enterprise Accounts Managers: Dave Whitis will cover the Southeast region and has over 25 years of sales and operations experience in the security industry, including an accomplished background in designing and implementation of access control systems. Dave has been with Boon Edam for 9 years and currently resides in Senoia, GA, a suburb of Atlanta. Glen Tracy oversees the Midwest Central region. Serving 20 years with Boon Edam in various roles, Glen has a great deal of knowledge when it comes to both security entrances and revolving door solutions. Glen works out of his office in Salt Lake City, UT. Improve customer service In addition, Joe Seagriff and Ted Lewis are now Directors of Enterprise Accounts for eastern and western North America respectively. To increase sales coverage and further improve customer service in the USA, Boon Edam has promoted new leadership and hired additional Regional Sales Managers (RSM's) to deliver on-site entrance consultations in smaller geographic regions. JC Powell has been promoted to Vice President of Sales. He will be supervising 14 RSM's across North America. JC started with the company in 2011 as an RSM and progressed to National Sales Manager for the South and West in 2016. JC has a background in construction and security sales spanning 21 years and lives in Dallas, TX. Management and consulting Scott is a security technologies veteran having served in several capacities from door hardware Brian Marshall has served as an RSM with Boon Edam since 2011 and has been promoted to Regional Sales Director responsible for training all RSM's. Brian is based in Fishers, IN. Connie Winters is the new Mid-South RSM, covering the Carolinas, Tennessee and Arkansas. From thermal solution start-ups, to Fortune 500 technology companies, Connie brings over 25 years of business development, manufacturing, and sales experience to the Boon Edam team and is based in Raleigh, NC. Scott Bryan is the new Southeast RSM. Scott covers Florida, Georgia, Alabama, Mississippi and Louisiana. Scott is a security technologies veteran having served in several capacities from door hardware, to integration and more recently, management and consulting. He earned his BICSI certification as a RCDD. He also is an ASIS member and earned his PSP in 2010. Scott is based in Suwanee, GA. Physical security Scott Delk is the new Midwest Central RSM, covering the Dakotas, Minnesota, Iowa, Missouri, Nebraska, Kansas, Montana, Idaho, Wyoming and Colorado. Scott has over 26 years of experience in physical security, having held numerous positions with Stanley Security, ASSA ABLOY, Avigilon, Allegion and IDENTIV. Scott is based in Kansas City, MO. Wendy Stimac is the new Great Lakes RSM. Wendy covers Michigan, Wisconsin, Illinois and northern Indiana. Wendy's 20 years of success in sales includes Panasonic Security and Johnson and Johnson. She is based in La Crosse, WI. Industrial and corporate customers Kathleen Schreiber is the new Midwest East RSM. Kathy will be covering Western Pennsylvania, West Virginia and Eastern Ohio. Kathy joined the Boon Edam Enterprise Sales Team in June of 2016 in the role of Entrance Analyst – Program Leader. Her prior success in sales included the oil, gas and physical security industries serving enterprise, industrial and corporate customers. Kathy is based in Pittsburgh, PA. Comprised of Inside Sales Representatives and Project Coordinators, the Sales Support Team is run by Chris Grabowski, the Director of Sales Support. His team works with Boon Edam's regional RSM's to ensure the success of the entrance order from purchase order to shipment. Gisette Suarez, Leif Reedstrom and Greg Hampton joined the team as Inside Sales Representatives, and Rhonda Welton has joined the team as a Project Coordinator.
Look who's talking about the top issues in the physical security industry in 2019. Our website's Expert Panel Roundtable discussions in 2019 reflected some of the most timely and important topics in the industry. The very most-clicked-on Expert Panel Roundtable discussion in 2019 was about the year before – reviewing what caused disruptions in 2018. The second most popular was about 2019, the year ahead. Other hot topics that made the Top-10 list of roundtable discussions included what makes a good security salesperson, the need for greater cybersecurity awareness, and how millennials are changing the industry. Here is a roundup of the Top 10 Expert Panel Roundtable discussions posted in 2019, along with a "sound bite" from each discussion and links back to the full articles. Thanks to everyone who contributed to Expert Panel Roundtable in 2019 (including the quotable panelists named and linked below). 1. What caused the most disruption in 2018 in the physical security space? "The industry is in the midst of a dynamic technology revolution, and we are seeing increased use of security solutions that leverage machine-based learning, artificial intelligence, and robotics. This past year, the market embraced these emerging technologies, with a myriad of solutions now being embedded with these capabilities, including IP cameras, access control systems, security robots, and drones." – Travis Deyle, Cobalt Robotics 2. What technology trend will have the biggest impact on physical security in 2019? "IoT (Internet of Things) will continue to make us more efficient. We're already seeing the increased integration of IoT devices into enterprise-level solutions. The rise in city-living is also putting pressure on infrastructure, so it will become increasingly important for the truly smart and safe city to move beyond a vision into reality." – Jamie Barnfield, IDIS 3. What are the security challenges of hospitals and the healthcare industry? "Preventing security incidents is a priority and a challenge for healthcare directors. Traditionally, the success of a healthcare facility's safety program has been equated to the number of issues that warranted a response; though, the simple number of emergency responses is not helpful in preventing the same situations from occurring again." – Julie Brown, Johnson Controls 4. What characteristics do salespeople require in the physical security industry? "To be a good salesperson, you must understand each customer's needs and help them solve their problems. In physical security, this need is typically some kind of risk mitigation – guarding themselves and their organisations against threats, danger and liability. This makes the conversation more fraught than if you were selling a business product such as lighting, HR software or insurance, since ultimately you are talking about people's lives and livelihoods." – Dave Whitis, Boon Edam 5. How does security technology make our schools safer? "IP-based physical security solutions can help deliver safer environments so that students, staff, and faculty can focus on learning. Video surveillance provides a live and recorded visual representation of what's happening across a school and can readily be called upon to access important information during an investigation. Electronic access control on doors and barriers not only regulates who goes where, but also provides protection for property and assets." – Terry Schulenberg, Genetec 6. Is greater awareness helping to increase cybersecurity? "On a daily basis, we hear of widely publicised cybersecurity incidents which affect our customer's businesses, peace of mind, and assets. This new world is one the physical security industry has not been familiar with. What follows these well-publicised events is frustration and confusion, particularly for small and medium-sized businesses. Confusion then leads to application of ineffective security tools or, worse, inaction." – Drew Alexander, STANLEY Security 7. What security markets are likely to embrace AI? "Transportation seems to be the market that could benefit the most from embracing artificial intelligence. As it relates to people tracking, AI could single out deviating behavior, such as someone walking against the flow of rush-hour traffic, and in turn could initiate a real-time response so authorities can determine whether or not intervening is necessary." – Per Björkdahl, ONVIF 8. How are Millennials changing the security industry? "Over the last few years, we've seen the Millennial generation have a profound impact on the security industry, and this is largely due to the fact that those born in this time period have a very knowledgeable and in-depth experience with technology. Millennials are accustomed to smart devices, automation and at-your-fingertips accessibility, which has created new and unfamiliar demands when it comes to security systems and solutions." – Ron Virden, ACRE 9. What are the mainstream uses for thermal cameras? "Thermal cameras have been the go-to solution for perimeter protection applications for decades. This year, we're seeing more integrations of thermal cameras with other solutions like radar to improve redundancy, long-range detection and alarm verification for airports and other large sites. Thanks to new technology partnerships and thermal offerings, customers are seeing the value of thermal beyond traditional use cases." – Fredrik Wallberg, FLIR Systems 10. How do software improvements drive physical security? "Software improvements ultimately drive greater interoperability among technology partners and system integration in physical security solutions. From a surveillance standpoint, software is also increasingly used to enhance system performance and overall longevity by identifying anomalies. For example, to ensure video data is preserved and not lost, customers are using health monitoring software on surveillance hard drives." – Jessica Burton, Seagate Technology
Delivering on customer expectations is a basic tenet of success in the physical security market. However, meeting expectations may be an elusive goal, whether because customer needs are not communicated effectively or because equipment doesn't perform as promised. We asked this week's Expert Panel Roundtable: what if a customer expects more than a security system can deliver?
Experts sections
Featured white papers
Reducing the cost of video surveillance system deployment and operation
Download
RFID and smartphone readers in physical access control
Download
Access control & intelligent vehicle screening
Download