Darren Learmonth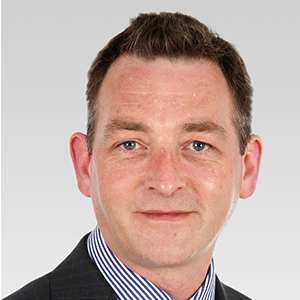 Darren Learmonth
Head of Innovation and Technology Research,
HID Global
Darren Learmonth is Head of Innovation and Technology Research at HID Global. In this role, he is responsible for all aspects of disruptive innovation, technology research and development, and product security for HID. Prior to this role, Learmonth lead the company's global engineering, team, where he successfully drove change management, engineering leadership, and product development. Prior to HID Global, he served as CTO at Thales e-Security, the leading provider of hardware security modules and major player in high-speed data cryptography. Learmonth also spent seven years as a Solution Architect, during which time he invented the world-class Ectocryp secure encryption capabilities and products at EADS Defence and Security Networks. Darren holds an honours degree in Microelectronic and Software Engineering from the University of Newcastle-upon-Tyne in the UK, which he followed with years of intensive research in Analog VLSI design for testability.
Articles by Darren Learmonth
This time last year, we predicted 2017 would be the year digital identities began transforming trusted access and other interactions in physical and online environments. Continuous authentication experience Demand grew for unified identity and access management systems supporting both cards and mobile devices. Trusted identities began bridging the gap between connected workers and smart buildings. We saw new IoT use cases that employ location services technologies to create a continuous authentication experience that is invisible to the user. There was growing emphasis on combining on-premises solutions and the cloud to create identity-aware environments. Trusted identities were embedded more deeply in everyday activities, and biometrics improved the user experience. The strengthening economy in 2017 was reflected through growing interest in our product offerings – both through R&D and strategic acquisitions. High-profile breaches continued to expose our customers' infrastructure vulnerabilities and their need to upgrade from older technologies to our latest solutions. Increased IoT adoption provided new reasons to invest in trusted identity solutions that improve security while creating a better user experience.Cloud-based platforms simplify upgrades while improving identity solutions scalability and deliverability The cloud, analytics and AI capabilities Looking ahead to 2018, we anticipate a more people-centric view of security for today's more dynamic workforce. There also is the growing need to secure IoT end-devices with digital certificates that add trust to everything, from printers for remotely provisioning employee ID cards, to asset-tracking systems that predict and pre-empt equipment failures while optimising supply-chain efficiency. Cloud-based platforms will simplify upgrades while improving how identity solutions are delivered and scaled. They will also drive more advanced data analytics that will lead to an array of artificial intelligence capabilities in connected, more intelligent environments. Escalating security threats will reinforce the need to combat identity and data theft while protecting privacy, and there will be an increased focus on complying with Europe's General Data Protection Regulation (GDPR). The year to come 2017 was a successful year for HID Global as we served growing demand for our award-winning products that power the trusted identities of people, places and things. Digitisation, connectivity and cloud adoption trends will drive new recurring revenue opportunities through 2018 and beyond, and we will work with our partners to help organisations create trusted environments where employees, customers, contractors and visitors can securely interact with their workplace in new, more convenient and appealing ways.
Experts sections
Featured white papers
How to drive B2B security & operations with smart surveillance
Download
Wireless security: Cut costs without cutting corners
Download
Hybrid hyperconverged systems benefit growing storage and retention needs
Download