Dan Geiger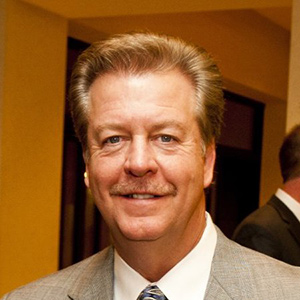 Dan Geiger
Senior Vice President of Sales,
Nortek Security & Control LLC
Dan Geiger is a dynamic and results-oriented management executive with significant experience driving growth for leading organisations in the consumer electronics and electronic security industries. He is a strategic and hands-on leader with a consistent record of delivering results in the most challenging circumstances. Dan boasts a consistent track record of significantly exceeding quotas and program expectations while maintaining strong and lasting client relationships with key accounts and dealers. Dan has previously worked for organisations such as iControl Networks, ADT, and PSA Security Network. He studied Business Administration, Marketing, from the University of Nebraska, Lincoln.
News mentions
Nortek Security & Control announced the expansion of its manufacturing capacity by 25 percent Nortek Security & Control, a provider of security, smart home, and wellness technology, announced new executive staff additions and role changes to better position itself for continued growth, deliver faster product time to market, fuel more innovation, and serve a growing customer base. Additionally, Nortek Security & Control will be expanding its manufacturing capacity by 25 percent. Executive leadership team additions and changes Dan Geiger has joined Nortek Security & Control as Senior Vice President of Sales. Geiger brings 30 years of alarm industry experience, most recently as a senior executive at iControl Networks, a cloud-based service provider. At iControl, Dan built and grew the sales organisation. Prior to iControl, Geiger led ADT's national strategic partnerships and the industry's largest dealer program. Geiger will lead Nortek Security & Control's dealer and distribution sales channels as well as recruit new market entrants. Robert Beliles has joined as Senior Vice President, Product Management and Marketing. With IT and Building Systems experience, Beliles served in executive roles with Tyco, Hewlett Packard, and Cisco Systems. Focused on Internet of Things development and marketing strategies, he is heavily involved in converged systems used by global service providers, enterprises, and commercial operations. Beliles is a frequent speaker and author in both the IT and Security industries and holds several patents. "Dan and Robert bring more cloud-based services and IoT technology insight to the Nortek Security & Control's executive management team" "Dan and Robert bring more cloud-based services and IoT technology insight to the Nortek Security & Control's executive management team," said Mike O'Neal, President of Nortek Security & Control. Duane Paulson assumed the newly created role of Senior Vice President, Strategic Development. "Our partners are essential to our growth whether they are dealers, ecosystem providers, or service companies. This role ensures our partners get the support they need," said O'Neal. "With the enhanced team and new structure, we are strategically positioned to take our business to the next level." Manufacturing capacity expansion Nortek Security & Control announced the expansion of its ISO 9001:2008-compliant manufacturing capacity by 25 percent. As part of Nortek Security & Control's strategy, the company designs and manufactures products under its family of brands (2GIG, Linear, GoControl and Numera), as well as provides OEM and ODM contract manufacturing services for branded and private labelled security and home automation products. O'Neal concluded his remarks by observing, "We are expanding our manufacturing capacity to better serve our customers in growing market environments, which include smart home technology and the Internet of Things."
Experts sections