Christopher Denniston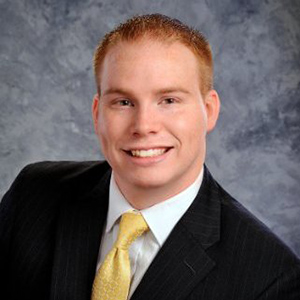 Christopher Denniston
Marketing & Communications Manager,
Rapid Response Monitoring Services, Inc.
Christopher Denniston is passionate about developing amazing relationships with clients and vendors at all levels. He enjoys doing this through engaging conversations, meetings, and memorable marketing. He began his career in the Electronic Security Industry as a Monitoring Center Specialist straight out of college and over the past 10 years, he has been exposed to all aspects of the business. He has led teams and efforts that have resulted in growth of the company's clients and team members. Currently, he leads Rapid Response Monitoring's Marketing Department. Outside of work, he likes to spend time with his family, perform community outreach projects, enjoy the outdoors, or be engrossed in a book.
News mentions
Richter is a hockey legend, having led the NY Rangers to a Stanley Cup in 1994 ISC East, the largest physical security tradeshow in the Northeast, announced yet another feature for the 2016 event—a celebrity guest appearance by former NY Rangers goalie, Mike Richter. ISC East is taking place November 16 & 17 at the Javits Center in New York City, New York.On Thursday, November 17, Richter will spend time at ISC East meeting with attendees at the Rapid Response Booth from 11:30am - 1:00pm. Autographs and photos are available on a first-come, first-served basis.Richter is a hockey legend, having led the NY Rangers to a Stanley Cup in 1994. That same year, he was also named the Most Valuable Player of the NHL All-Star game hosted by the Rangers at Madison Square Garden. Richter's signature #35 was retired by the Rangers in 2004 and he was inducted into the U.S. Hockey Hall of Fame in 2008.Superior performanceDuring his career, Richter also represented the US in international play, most notably on the 1998 and 2002 Olympic Teams, bringing home the silver medal in 2002.Richter joins an impressive line-up of former ISC East guests including David Cohn, Joe Girardi, and Darryl Strawberry, all of whom have appeared at the show in the last 5 years. His appearance is sponsored by Rapid Response Monitoring."Rapid Response is proud to welcome a hockey legend to ISC East," said Christopher Denniston, Marketing & Communications Manager at Rapid Response. "Like Rapid, Mike Richter is known for his focus, dedication and superior performance. His story of accomplishment is awe inspiring and we are proud to host him."While at ISC East, security professionals can take advantage of other special events including the ISC East Grand Opening, the Crack the Tap Networking Reception on Wednesday, November 16, and SIA Honours Night, held later that same evening (separate purchase required for Honours Night).
Experts sections