Brian Baker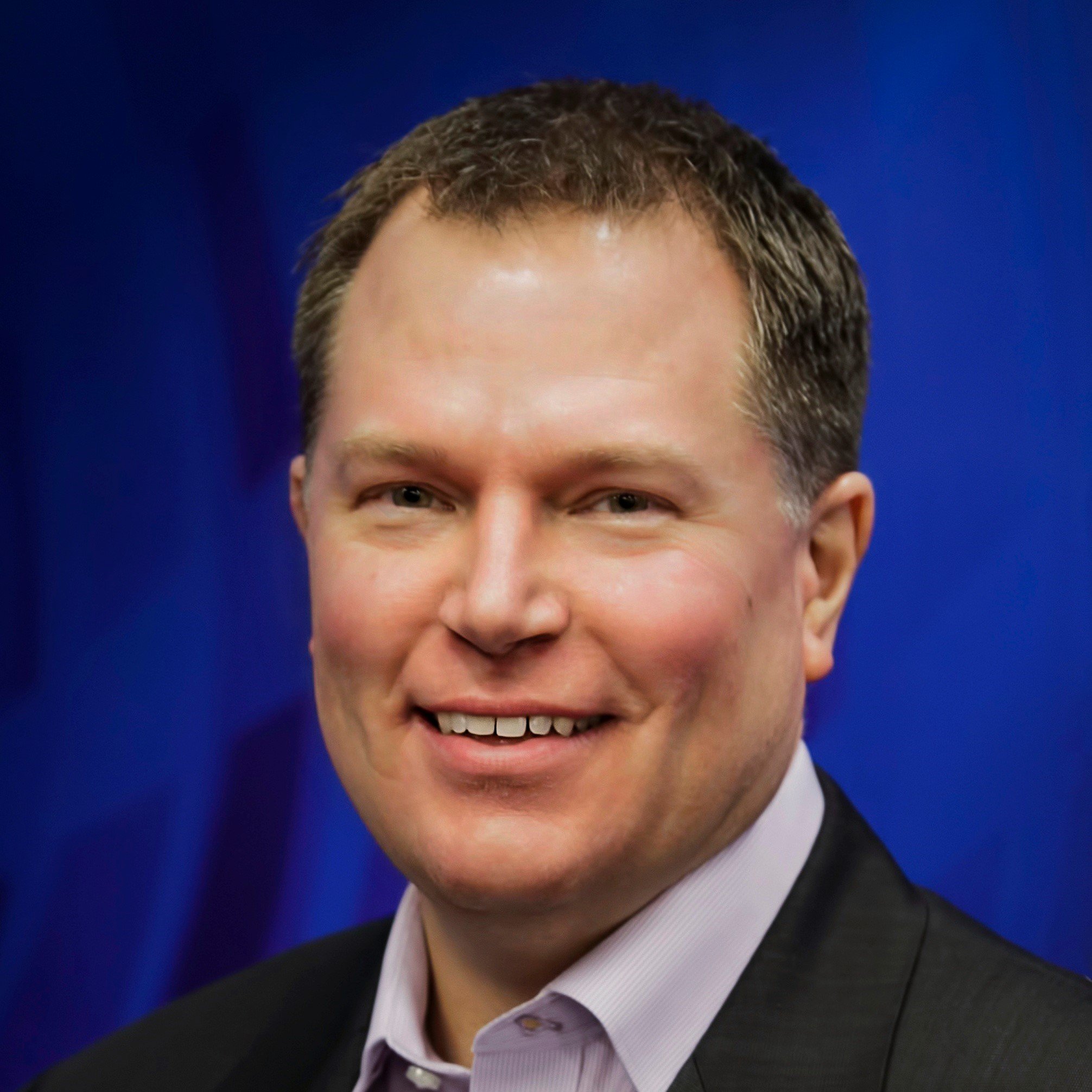 Brian Baker
Vice President, Americas,
Calipsa
Brian Baker is vice president, Americas for Calipsa – a leading provider of deep learning-powered video analytics for false alarm reduction. Baker leads Calipsa's commercial strategy and operations throughout the Americas, developing strategic partnerships and influencing the product roadmap based on trends and opportunities. He joined Calipsa with more than a decade of experience in the video analytics and surveillance market. Previously, he held executive positions with video analytics companies including BriefCam, VCA Technology and Object Video. Brian holds an MBA with an emphasis in finance from Southern Methodist University and a bachelor's degree in marketing and business management from Carthage College.
News mentions
Calipsa and Immix are bringing their proven AI Video Alarm Verification solution to central alarm monitoring stations in the Americas. The news follows the successful launch of the solution, known as AI Link, in Europe, Middle East and Africa (EMEA) and the Asia Pacific region (APAC) in May 2020. The integration, which will be available starting September 1, will allow Immix customers to add Calipsa's False Alarm Filtering technology to their cameras directly via the AI Link feature in Immix Central Station (CS) and Guard Force (GF). The news that Immix will make this integration available to customers in the Americas is a significant development in the partnership between Immix, a global provider in central alarm monitoring station software, and Calipsa, a deep learning technology company who provide a solution for False Alarm Filtering. Following the launch of AI Link False Alarm Filtering to the Americas, the integration will be active for all central alarm monitoring stations globally. Integration of two technologies For existing customers of both Immix and Calipsa, the integration will lead to significant savings in both time and resources The AI Link integration provides improved usability for Immix and Calipsa users by streamlining the way the two technologies work together. Where previously set-up and management was required on both platforms to connect, Immix and Calipsa the new integration will allow for Calipsa's False Alarm Filtering analytics to be added to cameras directly in Immix CS/GF - with a simple click of a button. Users no longer need to use both platforms to manage their cameras, and can enjoy the benefits of Calipsa's False Alarm Filtering via their Immix CS/GF account. For existing customers of both Immix and Calipsa, the integration will lead to significant savings in both time and resources as users will now have the option to instantly enable Calipsa analytics on any new or existing device. In addition to improving the operational efficiency for existing Calipsa customers using Immix, the integration will give all Immix customers the opportunity to easily access Calipsa's cutting-edge False Alarm Filtering Filtering analytics. Reduced nuisance alarms As Calipsa has been proven to reduce false alarms by over 90%, Immix customers who implement the solution will significantly reduce the time spent reviewing nuisance alarms. As a result, there will be more time to review genuine alerts, quicker response times to incidents and more efficient monitoring operation. This is a quick and easy way for monitoring centres to raise their margins and be more effective" "We are excited to expand our integration with Calipsa through AI-Link to bring this ground-breaking solution to the global market," said Chris Brown, Immix CEO. "The challenges faced by central monitoring stations have always been managing signal traffic and properly allocating resources, and we feel that this AI Verification solution meets those challenges head-on, enabling video-based monitoring centres to realize significant cost savings while eliminating the "noise" from video monitoring. This is a quick and easy way for monitoring centres to raise their margins and be more effective while only having to focus on true, actionable events. We are seeing the solution deliver meaningful false alarm reduction in our European clients and happy to now see this solution offered in the Americas." Central alarm monitoring Brian Baker, Vice President of the Americas at Calipsa adds, "We are pleased to be able to offer our AI Link integration with Immix to customers in the Americas. Since launching to the rest of the world earlier this year, we have been overwhelmed by positive feedback from central alarm monitoring stations who have reaped the benefits, so we look forward to bringing the same efficiencies to the US market. We are also delighted to be expanding our relationship with Immix, a partner who shares our core values and beliefs, and look forward to a successful future of collaboration with them."
Artificial intelligence (AI) and machine learning have made a big splash in the physical security market, transforming video analytics to a new level of accuracy. In fact, the terms have become common buzzwords throughout the industry. However, the potential for AI and machine learning to impact the physical security industry goes far beyond their ability to improve video analytics. We asked this week's Expert Panel Roundtable: Beyond better video analytics, how can artificial intelligence (AI) and/or machine learning benefit the physical security market?
Digital Watchdog (DW), globally renowned provider of digital recorders, surveillance cameras and related management software, is pleased to announce its seamless integration between BriefCam's comprehensive Video Content Analytics platform and DW Spectrum IPVMS, enabling users to gain exponential value from surveillance system deployments by making video searchable, actionable and quantifiable. "We are excited to add Briefcam to the DW Spectrum ecosystem," said Patrick Kelly, Director of IP Video Solutions, DW. "This integration opens a world of possibilities for DW Spectrum users." VIDEO SYNOPSIS solution BriefCam's real-time alerting capabilities enable organisations to proactively respond to situational changes BriefCam's unique fusion of computer vision and technologies, together with its patented VIDEO SYNOPSIS solution enables users to quickly search and filter objects and events of interest by men, women, children, vehicles, and lighting changes with speed and precision, using 27 classes and attributes, in addition to face recognition, appearance similarity, color, size, speed, path, direction, and dwell time, providing an ever-increasing and powerful set of distinct search combinations. BriefCam's real-time alerting capabilities enable organisations to proactively respond to situational changes in their environment, while effectively balancing sensitivity, accuracy, and efficiency. Video Content Analytics platform Additionally, BriefCam's embedded operational intelligence platform utilises the extracted and aggregated video metadata such as men, women, children, vehicles, size, color, speed, path, direction, and dwell time, enabling users to quantitatively analyse their video, derive actionable insights for data-driven safety, security, and operational decision making. "We are pleased to further enhance our partnership with Digital Watchdog," said Brian Baker, Americas VP Sales, BriefCam." "The integration enables real-time and on-demand analytics capabilities, delivering cutting-edge video analytics technology to enable organisations to realise the benefits of effective and efficient video use." DW Spectrum IPVMS The DW Spectrum IPVMS is accessed with the freely distributed DW Spectrum client software (Windows/Linux/Mac), the DW Spectrum IPVMS can be accessed with the web client from all leading web browsers (Google Chrome, Firefox, Internet Explorer, Safari and Opera), as well as the free DW Spectrum mobile app for iOS and Android devices. The VMS software is included with pre-configured DW Blackjack NVR servers or it can be installed on third-party Windows or Ubuntu Linux-based systems. DW Cloud, a service powered by AWS is included to enable simple remote connectivity, streaming and management of one or an unlimited number of DW Spectrum IPVM Systems.
Experts sections