Bjorn Lidefelt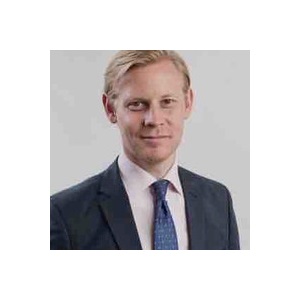 Bjorn Lidefelt
President & CEO,
HID Global
Bjorn Lidefelt is the Executive Vice President & Head of HID Global at ASSA ABLOY Group.
News mentions
HID Global, a provider of trusted identity solutions, announces that it has acquired Access-IS, a provider of miniaturised reader devices that combine a number of key technologies ideal for mission-critical environments. Access-IS's proven technology and solutions broaden HID Global's technology portfolio, accelerate its vertical market expansion, and add new product offerings that help meet customers' evolving needs for integrated, digitised solutions. Access-IS's technology, products and solutions have been developed with a focus on innovative design and quality for over three decades. Identification technologies business From barcode reading and image processing for document scanning to near-field communication (NFC) and Europay, MasterCard® and Visa® (EMV) for mobile ticketing, Access-IS has brought to market a range of devices that have been deployed worldwide in major cities and countries across a number of key verticals including finance, transportation and government. HID and Access-IS share a similar purpose to embed trust in physical products as a bridge to the digital world" "Access-IS solutions are a good fit for HID. Strategically aligned with both our existing Extended Access Technologies business and HID's transport and ticketing solutions in our Identification Technologies business, Access-IS will enhance HID's industry leadership while positioning us for growth in a variety of attractive markets," said Björn Lidefelt, CEO of HID Global. "HID and Access-IS share a similar purpose to embed trust in physical products as a bridge to the digital world." Identity and security solutions The company extends HID's technology and product portfolio with proven solutions deployed worldwide: More than 100 million transactions processed through Access-IS products daily and its installed base includes over 20,000 systems used in public transportation and ticketing around the world. More than 50,000 users of its identity and security solutions (e-Passport, e-ID and e-driver's license readers for government and commercial applications). Installations in over 200 airports, including 20 of the top 30 airports in the world, and used by many of the world's top airlines. Contactless payment readers In addition to building upon Access-IS's existing vertical markets, HID will leverage the company's technology to fuel further expansion, and EMV contactless payment readers from Access-IS will broaden HID's offering in the financial sector and other markets. Access-IS was founded in 1985 and is based in Reading, UK. With 120 employees serving customers in over 200 countries, the Access-IS team has a strong core competency in enabling quick, accurate and reliable identification and payment in integrated solutions. This expertise complements HID's know-how in driving innovation that ensures the safety and security of people and places around the world, especially in mission-critical environments. Access-IS is now a Business Unit within HID's Extended Access Technologies' Business Area, which is led by Steve Currie, Vice President and Managing Director.
HID Global, a worldwide provider of trusted identity solutions, announces Bjorn Lidefelt has been named President and CEO. Bjorn joins the company after serving as Chief Commercial Officer (CCO) at HID parent company ASSA ABLOY, where he oversaw branding, communications, commercial development and strategy. He also has extensive experience in international sales and marketing, having spent more than nine years in Asia Pacific markets including China and Malaysia. Delivering industry-leading solutions "Bjorn has had a very successful journey with our organisation, and will bring a wealth of experience and perspective from various roles and markets to HID," said Nico Delvaux, President and CEO of ASSA ABLOY. Bjorn holds a Master of Science degree in Industrial Engineering and Management from the University of Linkoping, Sweden, majoring in computer science and marketing. He succeeds Stefan Widing, who led HID Global for over four years. "I look forward to leading a dedicated and talented global workforce focused on delivering industry-leading solutions to governments, universities, hospitals, financial institutions and some of the most innovative companies on the planet to create trusted physical and digital places," Bjorn added.
Experts sections