Asaf Birenzvieg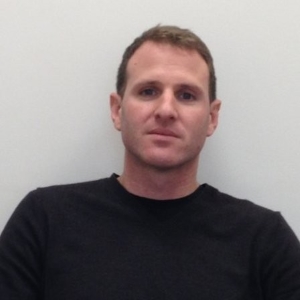 Asaf Birenzvieg
CEO and Co-founder,
viisights
Asaf Birenzvieg is the CEO and Co-founder at viisights. Previously Asaf Birenzvieg was the CEO and Founder at Zaponet.
News mentions
viisights, Inc., the globally renowned developer of innovative behavioural understanding systems for real-time video intelligence, continues to gain momentum with cities, organisations, and technology partners that are serving the United States of America and global markets. viisights Wise The company's highly innovative and unique solution, viisights Wise, provides municipalities and organisations with the ability to automatically detect, analyse, and differentiate human behaviours, such as an individual slipping and falling vs. being thrown to the ground, or two people embracing vs. fighting, or a peaceful parade vs. a riot. viisights' powerful solution also delivers analytics ideal for helping organisations get back to work safely and fight the spread of COVID-19, such as recognising close proximity encounters between individuals that may violate social distancing mandates. Innovative security solution viisights behavioural recognition delivers superior video intelligence to help keep cities and businesses safer" "viisights' unique solution can accurately detect and analyse the behaviour of individuals and groups of people, using deep learning and time-based vision analysis," said Asaf Birenzvieg, Co-Founder and Chief Executive Officer (CEO) of viisights. He adds, "viisights behavioural recognition delivers superior video intelligence that can help keep cities and businesses safer and more secure, while reducing the manpower and associated costs necessary to monitor vast numbers of live and recorded video sources." viisights behavioural recognition solution viisights behavioural recognition solution can be deployed on-premise or via the cloud, and is scalable to an infinite number of cameras with data analysis provided within seconds of a triggered event. The innovative solution is based on real-time temporal and holistic video streaming analysis, using video clips rather than standalone images, and employs convolutional neural networks and LSTM models for training its core AI engine. This creates a unique event signature that includes the scene participants and their extracted features, such as positioning, movement, size, and relationship with others. The information can be used to detect potentially dangerous or high-interest situations in progress, and to automatically send alerts to other investigative applications. High-interest situations detected by the system High-interest situations detected by the system include, but are not limited to, people fighting, riots and vandalism, people brandishing weapons, blood on individuals, contextual loitering, a person abandoning an object, people wearing or not wearing masks. It also includes movements, such as running, walking, or climbing, groups of people gathering or running, people climbing over fences or loitering near a fence, people entering a perimeter without permission, people in roadways, vehicles on sidewalks, vehicle collisions, traffic jams, people riding bicycles or motorcycles, people entering or exiting a vehicle, and smoke and fire detection. Minimising false alerts and maximising safety viisights behavioural recognition solution successfully minimises false alerts and their related costs viisights behavioural recognition solution successfully minimises false alerts and their related costs, while maximising safety and security, providing a new level of video intelligence for predictive analysis, incident prevention, response management, and risk mitigation. By only analysing general behaviour patterns of individuals, groups, vehicles, and traffic-flows, viisights technology does not identify faces or license plates to protect personal privacy. viisights advanced capabilities were recognised early on, when the company was designated as a 'Cool Vendor' by internationally renowned analyst and consultancy firm, Gartner, in its Cool Vendors in AI for Computer Vision: Balance Business Risk and Reward report, published in August of 2018, which states 'Automated scene analysis used to generate real-time insight into human/object behaviour is at the cutting edge of video analytics today'. Wide scope use of viisight technology viisights' flagship product, viisight Wise addresses a wide range of applications, including, violence and weapon recognition, context-related suspicious activity recognition, crowd behaviour and social-distancing, traffic monitoring, indoor and outdoor safety (including fire and smoke detection), and resource optimisation.
viisights, the developer of innovative behavioural understanding systems for real-time video intelligence based on AI, announced that it has deployed a smart city traffic monitoring system in the city of Ashdod, leveraging the NVIDIA Metropolis intelligent video analytics framework. "This project signifies how smart cities like Ashdod increase safety, mobility and quality of life by state-of-the-art traffic monitoring driven by computer vision-based on AI," said Asaf Birenzvieg, co-founder and CEO of viisights. "viisights traffic monitoring capabilities are based on our revolutionary video understanding technology that helps in analysing hundreds to thousands of real-time traffic video streams and alerting on complex traffic situations, including accidents, hazards and predicting and managing traffic congestion. We see this project as an example of how a city can be really smart and as a validation of the growing demand for our behavioural understanding solutions." Intersection blocked Using NVIDIA GPUs and the DeepStream SDK within NVIDIA Metropolis, viisights' innovative traffic monitoring system provides highly scalable and cost-effective solutions for real-time analysis of thousands of video streams. viisights video intelligence system deployed in Ashdod provides real-time advanced behavioural understanding of traffic actions and events in live video streams by monitoring intersections, crossroads, roads and streets. This enables municipalities to quickly address events of interest such as accidents, disturbances to traffic (for example, vehicles stopping in a junction or on a sidewalk), road hazards (for example, people getting in and out of vehicles in dangerous areas) and monitor traffic flows and report on various statistics. viisights technology protects public privacy by only analysing general behaviour patterns of individuals, groups, vehicles and traffic-flows. It does not identify faces or licence plates. Car collision information This cutting-edge, first-of-its-kind technology from viisights assists municipalities to secure traffic flow, prevent blockage and attend to road hazards, while also enhancing their essential role in securing the life and safety of inhabitants; first responders can arrive faster at scenes of life-threatening situations, minimise injuries, and attend to dangers in traffic and more. "We are extremely proud to be at the forefront of smart city technology by being the first city in Israel to define and use this behaviour recognition technology for the benefit of Ashdod citizens," said Gamliel Edri, technologies & CCTV control room department manager for the city of Ashdod Municipality. "The viisights' system strengthens our ability to ensure the safety and security of our citizens and even save lives. We look forward to broadening our successful collaboration with viisights to other parts of the city."
A video analytics system that provides 'behavioural understanding' can yield more meaningful and actionable data for a range of applications. In public safety and security, such a system can alert on violent or suspicious behaviours, such as people fighting, vandalism, people with weapons, etc. In advanced traffic surveillance and monitoring, it can provide alerts to vehicle collisions (accidents), traffic hazards or vehicle that aren't using the road properly, such as a car that stops in the middle of the junction. For enterprise and campus security, it can provide advanced anti-tailgating and detect unauthorised activity. Video surveillance infrastructure viisights was founded by a group of entrepreneurs with track records in developing technology businesses These uses are among the benefits of viisights' video analytics technology based on behavioural understanding of video content. "It means we can extract more meaningful data from the huge amount of video content that is captured, and we can transform that data to actionable insights that eventually justify the massive investment in video surveillance infrastructure," says Asaf Birenzvieg, CEO of viisights. Their behavioural understanding systems for real-time video intelligence leverage artificial intelligence technology. viisights was founded by a group of serial entrepreneurs with track records in developing technology businesses. The Israeli company's founders recognised a growing global need for intelligence to make physical and virtual public areas safer – and realised the role that smart video understanding technology can play. Developing artificial intelligence technologies viisights is committed to developing artificial intelligence technologies that facilitate human-like video understanding, which in turn serves as the basis for fully autonomous video intelligence systems powered by pattern prediction technology. "Behavioural recognition is the future of video analytics and the next generation of the object classification analytics systems that hold the majority of the market today," says Birenzvieg. viisights has developed a video understanding technology for real-time video processing "To date most video analytics systems still base their product features on static analysis of objects from images using image recognition, even the ones that use 'AI analytics.' Products built using such object classification technology are extremely limited." For example, object classification analytics cannot recognise behavioural events in a video such as people fighting or a car collision because such behaviours can't accurately be concluded in large scale from analysing a single static image/frame. Video understanding technology viisights has developed a video understanding technology for real-time video processing. The technology can process live video feeds. In addition to recognising a particular object (e.g., person) and its attributes (e.g., red shirt), the system can understand an object's actions, interactions with other objects (events), the scene being viewed (i.e., crowd is gathering, riots) and the context (a car is driving on the road or on the sidewalk). The main verticals are smart cities, enterprises and campuses, banks and ATM security "Basically, we are able to extract more meaningful data from a live video feed and therefore create actionable insights and greater ROI," says Birenzvieg. The company focuses mostly on security and safety use-cases. The main verticals are smart cities, enterprises and campuses, banks and ATM security, security guard companies and transportation hubs. The company is working on a new product for in-vehicle monitoring mostly for security, safety, vehicle protection and proper vehicle use; it monitors passengers' behaviour inside a bus, train, or taxi. The product will come to market next year. Video management system viisights' video analytics offering is currently optimised for server-side deployment, and the integration architecture is similar to most video analytics systems. From one side it is integrated with the video management system (VMS). They are a Milestone verified partner and soon will be part of Milestone's marketplace. From the other end, it is connected to a command-and-control system for processing the data and presenting the alerts to the end-user. The analytics company makes most sales through system integrators. They have partnerships with big system integrators like Motorola Solutions and NEC and are also working with smaller ones. They are looking to expand their system integrator network, mostly in the USA and Europe. Behaviours can have many variations and they can be very diverse Cloud video surveillance "We will continue to invest in performance and accuracy, meaning higher recall and lower false positive rate," says Birenzvieg. "Since our major value proposition is in behaviour recognition, behaviour events many times are not clearly defined, which is very different from object classification. Behaviours can have many variations and they can be very diverse." An example is a simple behaviour like a person falling on the floor. A person can fall on the floor in many ways, but the challenge is to ignore similar behaviours that are not a person falling and that confuse the system, such as a person bending over to tie his shoelaces. With cloud video surveillance becoming a trend, viisights is also looking into offering some of their advanced functionalities in a video-analytics-as-a-service-model.
Experts sections