Annie Asrari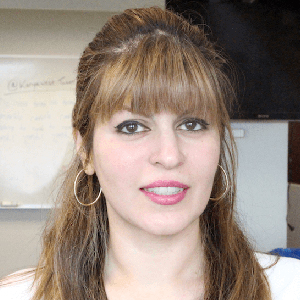 Annie Asrari
Director of Product Management,
Everbridge
Annie Asrari is a Senior Product Manager at Everbridge. She is responsible for the vision and strategy of Everbridge Open, IoT, and Safety Connection products from Everbridge. Annie also works with Technology partners to help build integrated market offerings that solve complex problems for customers and provide automated workfloes. Her experience include working on SaaS and PaaS products in Communications, Financial, and Subscription Billing space. Annie is a graduate of Babson College with a Master in Business Administration.
Articles by Annie Asrari
Many employees who once commuted to on-site corporate offices now spend their time working remotely or travelling between sites Over the past two decades, the workforce has drastically changed. As mobile devices became increasingly affordable and the demand for multiple offices, distributed campuses and globalisation has increased, many employees who once commuted to on-site corporate offices now spend their time working remotely or travelling between sites. In 1997, only 9.2 million U.S. workers (7 percent of the U.S. workforce) were working remotely for at least part of each week. By the end of 2015, the mobile worker population had grown to 96 million people and continues to grow. Mobile workers are expected to surpass 105 million by 2020—meaning that nearly three quarters of the total U.S. workforce will be mobile. With an increasing number of employees traveling and working remotely, the days of a dedicated worker who commutes to and from a single location every day of the week are just about over. Today's digital workforce no longer works in a corporate office, meaning businesses have new physical security challenges in regards to tracking an employee's location, which can be necessary during natural disasters or other significant public incidents (an active shooter, for instance). That said, security professionals must take a second look at their policies and procedures for employee safety. To protect employees in this new mobile world, where people, assets and brand reputation threats may face higher than normal levels of safety and security risks, businesses must focus less on securing physical, four-wall perimeters and instead take a global approach to security that focuses on protecting travelling, remote and lone workers. Travel system integration First and foremost, organisations with mobile workforces must integrate a multi-modal communications system into their security plan. While we can never predict when emergency events will occur, mass communications systems allow security managers to notify employees quickly after such events—based on their preferred method of contact—and provide actionable guidance that employees can follow to minimise confusion and stress, which will ultimately keep them safe. While we can never predict when emergency events will occur, mass communications systems allow security managers to notify employees quickly after such events In a traditional corporate setting, notification systems that allow for communication across multiple contact paths would likely have been sufficient to ensure that critical messages were delivered to all employees, as everyone was expected to be in the office. Any incidents occurring outside of the office did not need to be considered. In today's mobile world, communication systems should be integrated with other systems, such as travel itineraries and corporate travel systems, so that in the event of an emergency incident, organisations can quickly assess if they have any employees in or travelling to the affected areas and warn people heading towards potentially dangerous situations. Ensuring local compliance For organisations with globally distributed employees, contractors, customers, or partners, additional capabilities must be integrated into their security practices. Namely, support for local dialects, languages and preferred communication methods should be integrated into emergency alert systems. During an emergency, it can be increasingly difficult to perform even simple tasks quickly and accurately. Organisations can reduce the difficulty of communicating tasks under pressure and increase recipient comprehension by delivering messages in a local language that is familiar to the recipient. Notification systems must also comply with all local data privacy and security laws to ensure messages are received by employees in different parts of the world. These laws can differ by region and often restrict the transfer of data over country borders. The best systems for today's mobile world have the capability of storing and segregating contact information in specific data stores around the world, ensuring that this data will not leave defined jurisdictional boundaries, while also guaranteeing that valuable information reaches the necessary contacts during emergency situations. Knowing where your employees are helps identify who you should be communicating with and better refine your response Location-based alerting When a location-based emergency occurs, companies need to make certain that they can quickly communicate key information, directives and important updates to their employees—no matter where they are located—to help ensure their safety. Knowing where your employees are helps identify who you should be communicating with and better refine your response to a specific security incident. Security managers can automatically keep employee locations current, even when they're travelling or moving between buildings and campuses, by integrating location intelligence into an incident management platform. With strong location data and analytics, organisations have the capability to maintain robust databases of where their employees are, where they're expected to be and where they were last—and then use that data to send targeted notifications and alerts to the relevant people that are affected by a specific incident. Solutions like Safety Connection enable this location data to be collected from an organisation's various physical systems, including: Access control and badging systems Wired and wireless network access points Hoteling systems Corporate travel management systems Mobile employee safety Imagine a scenario where an armed man enters one of the office buildings on an organisation's campus. Usually there are 200 people on campus, but that day 40 people are working remotely, travelling or at home sick. Another 30 employees from other offices are on-site for a sales meeting. Based on each employee's location and proximity to the intruder, the company's security team can automate building evacuation and muster directives much more efficiently. With location-based analytics, the security team would know exactly who to send critical information and emergency alerts to With location-based analytics, the security team would know exactly who to send critical information and emergency alerts to and how many people they should expect to receive confirmations of safety from; whether employees are in their assigned location or a location they are visiting. In this case, the security team would focus their efforts on protecting the 160 people who normally work on campus, plus the 30 visiting employees, as they know the 40 people off-campus are out of harm's way. In our increasingly global and mobile world, organisations cannot afford to limit their critical communications to physical facilities. By ensuring mass communication systems are integrated with travel systems, comply with local data and privacy laws and leverage location-based analytics, organisations ensure that critical messages are delivered and received both locally and globally and can rest easy knowing that their growing mobile workforces are safe.
Workplace mobility is on the rise, which means organisations have an increasing number of employees who travel or work from home. In fact, there were 96.2 million mobile workers in 2015 and IDC predicts that mobile workers will account for nearly three quarters (72.3 percent) of the total U.S. workforce by 2020. While the growth of mobile workers is a boon to productivity both inside and outside the workplace, it also creates unique communication challenges – especially in emergency situations. One of the major worries for an organisation is the safety of its employees, whether they're on-site, at a different office location, on-the-road, in the field or in the air. When disaster strikes, organisations need to quickly communicate with their employees in case of a location-based event (active shooter, fire, explosion, natural disaster or terrorist attack) to help protect their safety and direct them to take specific actions. For example, if there are angry protesters in the same area an employee is travelling, it is important to be able to notify that person to keep them out of harm's way. Employer duty of care This leaves companies with a tough task – do you know where your people are at all times? How can employers fulfil their Duty of Care and ensure employees are safe in times of crisis, no matter where they are located? This is easier said than done. According to Ernst & Young's latest Global Mobility Effectiveness Survey, only 30 percent of companies have a system in place for tracking business travellers. In addition, contractors, visitors and vendors are difficult to reach and account for when travelling in and around your facilities. But, with the help of timely location data collected from building access control systems, wifi access points, travel management systems and more, safety-conscious organisations can automatically keep employee locations current – even when employees are traveling or moving between buildings and campuses. In such instances, organisations can improve security preparedness and employee safety by harnessing location-based technologies that help them ensure they can send the right message at the right time. The increasing regularity of critical events worldwide necessitates the need to locate and alert employees of any nearby risks at a moment's notice. Dynamic location tracking and alerting has huge potential for safeguarding the well-being of mobile workers. Many organisations have started to integrate critical communication solutions with physical security systems to rapidly identify, communicate with and account for employees during these disruptive events. Everything from modest access control systems to sophisticated biometric systems can track specific employee movements When implementing location-aware alerting systems, it's important for organisations to keep the following best practices in mind: Aggregate location data across multiple systems The beauty of today's digital world is that everything is connected and many of the devices and technologies we use on a daily basis transmit data instantaneously – meaning employee locations (or, at the very least, last known locations) can be automatically acquired. Everything from modest access control and badging systems to more sophisticated biometric systems that require fingerprint and facial recognition track specific employee movements between corporate buildings. Wi-Fi access points act similarly, providing location information linked to laptops, apps and other devices your employees connect to throughout your facilities. By tapping into these systems, companies can maintain a database of where their employees are and use that data for triggering automated incident communication for rostering, mustering and site evacuation purposes at the moment emergencies occur. Merge travel risk management with location alerting But what about when someone is working remotely or travelling? Corporate travel management tools, and travel security services companies like International SOS, provide specific travel details and itineraries for individual employees – so you know where they're traveling to, how they're getting there (airplane, bus, train), as well as where they'll be staying once they get there. Data doesn't exist in a silo, so a good location alerting system will aggregate and store data from as many sources as possible. This enables organisations to locate and communicate with staff during global events and emergencies and help determine if they are safe or need assistance – no matter where they are. Again, this helps you meet your Duty of Care to keep your team safe at all times. Ensure employee and building databases are accurate Location-based notification systems, from badging systems to Wi-Fi access points, need quality data that is up-to-date and accurate in order to effectively reach an organisation's employee base. Traditional methods of importing data, including importing spreadsheets and call lists, just won't cut it. While these sources important contact path information like landline numbers and addresses, they clearly lack the many other contact paths that employees will be most likely to notice right away while travelling, such as cellphones and email. Collecting correct and relevant contact data, such as personal or BYOD phones, can ensure that messages are received and responded to by relevant employees. The best communications systems are those that are multimodal and allow for two-way communications between the organisation and its employees Automate communication and collaboration Once location data is gathered and stored, it must be connected to an incident communications solution that can instantaneously distribute targeted alerts in the case of an emergency. The best communications systems are those that are multimodal and allow for two-way communications between the organization and its employees. When a location-based emergency occurs, the systems that can send messages to a targeted geographic region – whether that is a specific building, floor, neighborhood or zip code – instead of the entire employee directory, will be the most effective in ensuring the right messages are sent to the right people. Additionally, if recipients can acknowledge that a message was received, it allows organisations to identify who is safe – and who may still be in harm's way and needs help. Every minute counts Let's say a fire breaks out in a corporate building on the fifth floor and an emergency alert is sent out to all employees in the building. You know that three employees used their security badges to swipe in to that floor earlier that afternoon, but only one responded to your emergency alert. Because you have enabled two-way communications and expect responses from employees that are safe and unharmed, you now know that there is a very real possibility that the other two employees are incapacitated and could be in immediate danger. Building upon this idea, systems that enable employees to initiate communications are much more impactful in protecting their safety in location-based emergencies. If an employee finds him or herself in an active shooter situation, for example, panic button app capabilities are extremely valuable. Panic buttons have the capability of sending a message to an organisation's security team – automatically transmitting the employee's location, as well as any shared audio and video with just the push of a button. During critical events, man-made incidents or natural disasters, the ability to identify and reach employees with reliable, automated communications that harness geo-intelligent tools can not only protect your business assets, but can be the difference between life and death for your staff. Because every minute counts, you can't afford to waste time searching spreadsheets, directories and schedules to notify your employees. Automated communications that utilise available location data enable organisations to connect with employees more effectively, helping to ensure their safety during critical events worldwide.
News mentions
With the new integration, it is possible to send notifications directly from Situator's Quick Launch bar Qognify, formerly NICE Security, announced the successful integration of its leading Situation Management/PSIM solution, Situator, with Everbridge for Miami International Airport (MIA). The integration between the systems combines the real-time knowledge of an unfolding situation from Situator with Everbridge's incident management and critical communications capabilities, to effectively disseminate accurate, timely, and situation specific information, for both daily operations and emergencies. Direct notification With the new integration, it is possible to send notifications directly from Situator's Quick Launch bar, using predefined text, preassigned notification groups while automatically including data from the Situator database in the notification text. The joint solution enables the operator to see who received and viewed the notification and hence get an immediate status of awareness among relevant personnel handling the situation. "The reason why I looked for this integration is because incident management and mass notification are two essential pieces of the security management at any large airport. Having the integration between these systems is crucial when dealing with emergencies such as security breaches or weather conditions," said Miguel Brito, Building Systems Manager at Miami Dade County Aviation Department. Information sharing during critical situations "In cases of emergency, notification and incident management systems are key in alerting people of a potential danger" Annie Asrari, Senior Product Manager at Everbridge: "Through the partnership with Qognify, we are able to provide a comprehensive solution for MIA which leverages real-time situation information from Situator to enhance information sharing during daily airport operations as well as critical situations." "In cases of emergency, notification and incident management systems are key in alerting people of a potential danger and providing guidance based on information from the situation as it develops," said Moti Shabtai, President, Qognify. "With Everbridge, the real-time communication improves information sharing and collaboration between responders, field personnel and the control center for more effective responses and better incident handling." Qognify and Everbridge will be presenting at ASIS International 2016 at booth #3451 and #1773, respectively.
Experts sections