André Løvestam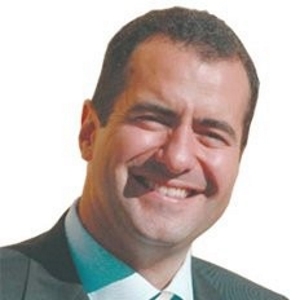 André Løvestam
CEO,
Zwipe AS
André Løvestam is a CEO at Zwipe AS. Previously he was a board member and co-founder at Our Beat Ventures. André Løvestam believes in getting the organization behind the effort with all of their hearts.
News mentions
Biometric technology company Zwipe has entered into a partnership with XH Smart, a global smart card manufacturer, focused on commercialising end-to-end biometric payment offerings to XH Smart customers in China and beyond. Digital security solutions XH Smart is a global solutions provider offering end-to-end digital security solutions to banks and telecom operators in more than 70 countries across the world. A fully accredited Visa, Mastercard and China UnionPay card manufacturer, the company has grown rapidly since its founding in 2011, becoming a global player in the payment card marketplace, marked by several large industry acquisitions both inside and outside of China. In 2018 the company manufactured in excess of 44 million payment cards. Biometric payment cards are becoming one of the new standards in payments going forward" Speaking on the agreement with Zwipe, Mr Eehou Lim, XH Smart Group SVP, said "We are convinced that biometric payment cards is becoming one of the new standards in payments going forward and that is why we have partnered with Zwipe, the only company that can assist us in offering an end-to-end solution to our customers. We are confident that we have the right pieces in place to seize this exciting opportunity." Card security Zwipe's end-to-end offering buoyed by its strong intellectual property portfolio provides card manufacturers physical components and manufacturing support. Additionally, the comprehensive package covers advisory services that will enable card manufacturers to provide a more complete offering to banks and issuers, by directly supporting product integration, customer enrolment and onboarding on multiple platforms. Commenting on this partnership, André Løvestam, CEO of Zwipe said "We are excited to partner with XH Smart and to contribute to their capacity to deliver not just an innovative new product but a complete experience to their discerning customers, driven by our shared commitment to making convenience secure."
Biometric technology company Zwipe is pleased to announce the appointment of Dr. Robert Mueller as its Chief Technology Officer. Dr. Mueller joins Zwipe with an impressive track record of over 20 years in senior technical development positions focusing on biometrics and smart card technology at companies such as Siemens, Giesecke+Devrient and BMW. His most recent role was serving as Chief Technology Officer at Next Biometrics. Expanding global customer base At Zwipe, Dr. Mueller will lead Zwipe's technical vision and development to ensure the company's commercialisation and long-term success. With this appointment, Zwipe will establish a European tech hub, which will complement the company's existing research and development center in Colorado Springs, USA. Based out of Munich, Germany, the new hub will add further expertise to Zwipe on biometrics, algorithms, payment card integration, enrolment solutions and product management. Commenting on this strong addition to the Zwipe team, CEO of Zwipe André Løvestam said "Robert brings a wealth of experience and knowledge and will be instrumental in ensuring the successful delivery of our technology platform to our expanding global customer base."
Biometric technology company Zwipe and Silone CardTech, a VISA, Mastercard, China UnionPay and JCB certified card manufacturer based in Shenzhen, China have announced a partnership to launch battery-less dual-interface biometric payment cards with banks and loyalty programs in China. Commenting on the partnership, CEO of Silone CardTech, William Ju said "We thoroughly evaluated the various offerings in the market and Zwipe's technology platform was the only offering genuinely capable of performing battery-less dual-interface biometric authentication within the rigors of the existing payment card ecosystem, enabling us to offer our customers, some of the largest banks and loyalty programs in China, a cutting edge solution that we are confident will be well received in the marketplace." Biometric payment card Silone CardTech specialises in manufacturing a range of card products, tokens, modules, inlays, key fobs and smart wristbands. They have an established customer base predominantly in China and the Asia Pacific region, offering solutions for access control, government identification, ticketing, retail and banking markets. Silone has already received interest from customers for biometric payment cards with pilots expected to be identified in the coming months. Speaking on the partnership, André Løvestam, CEO of Zwipe said "We are happy to add Silone as a trusted manufacturer to our growing list of partners as banks in the region and the world are demanding the convenience and security that our unique technology enables." Silone CardTech will be presenting their battery-less dual interface biometric payment card at Trustech in Cannes, France this November.
Experts sections
Featured white papers
3 reasons to migrate to a new access control system
Download
Schooling the market on education security
Download
Lawrence, Massachusetts deploys FLIR video system for safety
Download