Albert Dercksen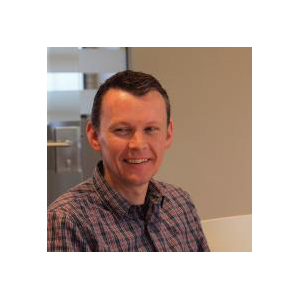 Albert Dercksen
Research and Development Director,
Nedap Security Management
Albert Dercksen is the Research and Development Director at Nedap Security Management. He is responsible for the entire development lifecycle of Nedap's physical security management platform AEOS. Prior to joining Nedap, he served as Manager Maritime Technology Development at MARIN. His skills include product management, project management, portfolio management, etc.
News mentions
Nedap is the first to offer digital protection for its access control AEOS Nedap knows that risks change, new security requirements are introduced, but business continuity must never be put at risk. That's why its security platform AEOS is designed to minimise risks and ensure a state-of-the art system that secures a long-term investment. They will show this by demonstrating the possibilities and full integration capabilities at Security Essen (booth D12 in Hall 3) from 27 to 30 September 2016.Truly open platformIt is in Nedap's DNA to offer open solutions. That's why they allow customers to integrate hardware and software systems of their own choice in AEOS and preserve previous investments. At Nedap's booth, they will showcase live integrations with AEOS software and KABA hardware.Nedap is also the co-founder of Open Security Standard (OSS) Association, together with for example ASSA ABLOY, Uhlman&Zacher, DormaKaba and Deister. Jeroen Harmsen, Technology Partner Manager at Nedap Security Management said: "The standardisation allows customers to use the electronic offline locking solution of their own choice in AEOS. This is user friendly for those who have to manage the authorisations and convenient for the card user." "Integrated solutions based ontrue open platform technologyare a very important focus areafor us, and the value they bringto our mutual customers" Last June, Nedap entered a strategic partnership with Milestone. By means of this partnership, they commit to a deep integration between the Milestone XProtect VMS and AEOS Access Control from Nedap, as well as a close cooperation in their mutual goal markets. "Integrated solutions based on true open platform technology are a very important focus area for us, and the value they bring to our mutual customers. This value is more than the sum of the parts, the integration in itself provides added value. The days of proprietary solutions are gone, today interoperability and community focus is the key to success " says Thomas Lausten, Vice President of EMEA at Milestone Systems. "Initiatives like this is a clear benefit to our ever growing partner community, as the community gains new possibilities for delivering quality solutions based on true open platform technology."AEOS end-to-end security Nedap responds to the widespread risk of digital attacks on access control systems and is the first to offer digital protection for its access control AEOS. Albert Dercksen, Head of R&D at Nedap, explains why AEOS end-to-end security is needed: "IT and physical security have been following different rules to protect systems. But modern access control systems are, in fact, IT systems connected to corporate networks and should be treated as such." Taking a forward-thinking new approach, Nedap and its Technology Partner AET Europe combined the best practices of both IT and physical security – resulting in AEOS end-to-end security. "Modern access controlsystems are, in fact, ITsystems connected tocorporate networks andshould be treated as such" Added value of Channel PartnersCustomers who choose for AEOS choose for complete freedom of choice in third party products and solutions. They benefit not only from our developments, but also from Nedap's Channel Partners. Thanks to the open nature of AEOS, our Channel Partners can offer their own solutions based on AEOS. Alliance Partner nTp, for example, uses AEOS as the basis of their security solutions, while offering industry specific functionality such as workflow and dangerous goods control. Nedap is a manufacturer of intelligent technological solutions for the themes facing society today. Enough food for a growing population, clean drinking water across the globe, and smart networks for sustainable energy are just a few examples of issues Nedap is working to address, always with a focus on technology that matters.The world of security is constantly changing. Organisations must deal with changing technologies, increasing regulations and tighter budgets. With AEOS, the first software-based platform for security management, Nedap provides the answer to these challenges, so organisations can use their budgets efficiently and effectively and the security system can grow with these changes. Save
Nedap and AET Europe announce a strategic partnership to offer end-to-end security based on Nedap's access control platform AEOS. By embedding AET's electronic identity products in AEOS door controllers, a converged solution with best of breed technology has become available to the market. The partnership enables companies to meet the highest applicable security standards and raise their protection levels against both physical and digital threats. Collaboration between physical security & ICT security AET and Nedap developed a strong relationship after collaborating on several defence projects in Europe. Both have great expertise in high security projects but from different perspectives – Nedap from a physical security background and AET from an ICT security stance. Their collaborations highlighted that, by combining these two perspectives, an even greater level of security can be achieved. "It's worrying that ICT and physical security are different worlds following different rules to protect systems," says Albert Dercksen, Head of R&D at Nedap. "Modern access control systems are, in fact, ICT systems connected to corporate networks. So the methods for strong authentication and secure communication already used as best practice in ICT systems should be applied to physical security." To address this, Nedap and AET's new end-to-end solution combines digital certificate management and card key management in one system. As a consequence, the joint solution meets today's high security requirements for vital infrastructure projects and is the most advanced system for physical access control currently available in the market. "Understandably, European national governments are demanding. They constantly need to be several steps ahead in terms of security to defend their countries' vital infrastructures," explains Reinoud Weijman, Managing Director at AET. "The experience we and Nedap gained while working on defence projects is so valuable. It is now enabling us to help other organisations and companies to meet the highest security requirements for both physical and digital assets." CSPN and ANSSI certification Nedap and AET's joint solution meets a wide variety of security requirements across Europe, and is already being used to protect vital infrastructure in several countries. The fact that card keys are stored securely, for example, meets the Rijkspas requirements for physical access to Dutch government buildings. In France, this new end-to-end security solution has gained CSPN certification from the French information security agency, ANSSI. Such certification will give companies the assurance that it's a proven solution that's undergone robust testing, and will contribute to a much more secure corporate workplace.
Nedap introduces the new AEOS Blue hardware line. This new generation of controllers builds on the successful AEOS Security Management Platform, the first software-based platform for security management. While other security manufacturers pursue growth through acquisitions, Nedap maintains its focus on ongoing investment in this platform. Now on the sixth generation of controller, with AEOS Blue Nedap once again unlocks a new realm of software-driven functionality. The AEOS Blue has the simplicity and elegance you expect, and will also deliver cost savings for both the installer and the customer. With AEOS Blue, Nedap launches an energy-efficient, powerful hardware line consisting of door controller, door interface and power, for a self-contained solution that can handle the simplest to the most complex security needs. Aside from the hardware, another new feature of the AEOS Blue is the completely redesigned and simplified software licensing model, which makes the price of AEOS Blue more competitive than ever for its range of functionalities, such as the control of air locks and revolving gates. The new AEOS Blue software licensing model makes the calculation and design of security systems perfect and correct every time. Most powerful controller in security market Once installed, additional security features can be added to the AEOS Blue at any time. For example, the comprehensive selection of AEOS software components allow secure doors to be customised easily for holding areas and camera surveillance. And no additional investments in new access control hardware are required: Nedap has also made the most powerful controller in the security industry compatible with PoE+. Even power is provided through the existing network infrastructure, saving on installation costs and eliminating the need for installation of separate power feeds. "Nedap believes that the best security systems are designed as IT systems. That's why 15 years ago, we decided to separate software and hardware on the controller. That means we can not only define the functionality of the hardware through the software, but can also easily adapt that functionality to changing requirements and needs. Just like you would expect from your computer," says Albert Dercksen, Manager Research & Development of Nedap. "Of course, the hardware determines how much you can get out of your software. Our new cost-effective hardware line, AEOS Blue, puts all the functionality of the AEOS software in your hands."
Experts sections
Featured white papers
Schooling the market on education security
Download
Lawrence, Massachusetts deploys FLIR video system for safety
Download
The security behind financial security
Download