Ahmad Shanawani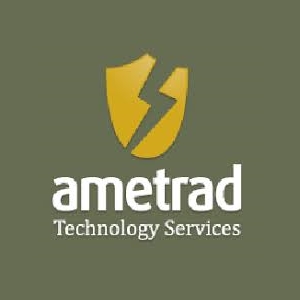 Ahmad Shanawani
Managing Director,
Ametrad Technology Services
Ahmad Shanawani is the Managing Director of Ametrad Technology Services.
News mentions
A global hyper- and supermarket giant has transformed an ailing legacy CCTV system and enhanced storage capacity across its Middle East operations with a high performance surveillance and business intelligence solution. Carrefour Jordan operator Majid Al Futtaim turned to specialist systems integrator Ametrad Technology Services to upgrade its video technology as it prepares for growth. Increasing operational efficiency The Dubai-based retail pioneer, which first introduced Carrefour to the Middle East in 1995 and now operates 70 outlets across the region, has ambitious expansion plans and is looking to open new express stores and hypermarkets. Ametrad are deploying video technology built around IDIS Solution Suite (ISS) video management software (VMS) for the Majid Al Futtaim security team, whose priority is to prevent losses, improve safety and security, enhance the customer experience and greatly increase operational efficiency across its existing eight express stores and hypermarket. Failover providing protection The legacy CCTV system was proving costly to maintain and time-intensive to operate ISS VMS is modular and scaleable, giving Carrefour a cost-effective centralised monitoring environment with multi-layered failover providing protection against network instability and power outages. The legacy CCTV system was proving costly to maintain and time-intensive to operate, while low bandwidth at some stores was limiting performance. These problems were being compounded by new requirements to move from 30 to 90 days storage. Ametrad managing director Ahmad Shanawani says: "We have not experienced a single hard disk drive failure, a request for an NVR reset, or any gaps in footage due to a power outage. This is tangible evidence of IDIS' quality, resilience and failover technology." Ensuring pin-sharp image capture All the hardware is backed by a cost-free warranty and the ability to easily add new stores as they come online – vital as Carrefour serves over 200,000 customers every day across the region and is continuing to expand – ensuring low total cost of ownership. Using a phased upgrade approach 32 2MP domes and bullets already provide coverage at the hypermarket in Irbid City Centre, with a further 64 legacy cameras earmarked for upgrade, while an average of 28 cameras deliver situational awareness across each express store. The IDIS cameras ensure pin-sharp image capture in varying light conditions, including in darkness up to 30 metres, and cope with varying light and shade thanks to true wide dynamic range. 32-channel NVRs and a user-friendly interface for authorised retail staff at each supermarket provide 370Mbps throughput and up to 960ips UHD real-time recording. High performance live monitoring These technologies also allowed Carrefour to double the camera count at each store This ensures high performance live monitoring and forensic video retrieval, while native RAID 1 provides an important additional layer of redundancy. Ametrad engineers connected each device in minutes thanks to true plug-and-play IDIS DirectIP® technology, and IDIS For Every Network (FEN) technology allowed one-click configuration linking each store to the control centre. The hierarchical connection structure between IDIS DirectIP devices also guaranteed the most efficient method of cabling into the compact control room. Limited bandwidth was solved with IDIS Intelligent Codec, which typically reduces storage and bandwidth requirements by up to 75% compared to H.264, while dynamic multi-stream control has alleviated latency. These technologies also allowed Carrefour to double the camera count at each store to provide comprehensive coverage without the need to upgrade networks. Intelligent reporting capabilities Ametrad is also deploying IDIS VA in the Box analytics, to provide each store with heatmapping, people counting, queue management and intelligent reporting capabilities – thus helping improve sales and marketing performance and providing store managers with valuable business and customer behavioural insight. ISS control panels provide live monitoring, playback, event search, system health reports, and navigation via store layouts, allowing control room staff to troubleshoot and manage 100s of video streams and devices across multiple stores. These intuitive functions have reduced the time needed to find and export video clips from hours to minutes. Carrefour has contracted Ametrad to provide maintenance services and is working with the Ametrad team with a view to adopting new IDIS technologies such as IDIS Deep Learning Analytics.
Since 1964 the Central Bank of Jordan has played a crucial role distributing currency, maintaining national reserves of gold and foreign currencies, supporting economic development and ensuring the stability of the country's financial system. For the bank, maintaining the most robust, up-to-date standards of security is not just mission critical, it's a matter of national importance. IDIS technology is now trusted to provide full video protection. IDIS Solution Suite video management software (VMS) is at the heart of the Central Bank's new video system, with the first phase encompassing 425-plus cameras upgrading its headquarters and protecting three branches. Cost-efficient remote firmware updates The 8300 series also benefits from the industry's lowest hard disk drive (HDD) failure rate IDIS Solution Suite's hybrid capability not only enabled seamless switchover from the bank's legacy analogue cameras, it is easier to operate than competitive systems and will allow cost-efficient remote firmware updates and system maintenance. Ametrad implemented powerful IDIS DR-8364D 64-channel NVRs, with a super-fast 900Mbps throughput to ensure high performance and simultaneous live view and playback with no degradation of image quality or latency. The 8300 series also benefits from the industry's lowest hard disk drive (HDD) failure rate, while supporting RAID 1, 5 and 10 and uses IDIS's iBank file structure to deliver an unprecedented level of resilience. Multi-layered protection against video data loss The NVRs also offer the advantage of flexible H.265 and H.264 dual codec performance allowing the Central Bank to reap the benefits of high-definition H.265 recording, while viewing in H.264. IDIS Intelligent Codec offers further storage and bandwidth savings of up to 90% when combined with Motion Adaptive Transmission (MAT). IDIS Solution Suite further optimises network bandwidth through dynamic multi-stream control IDIS Solution Suite further optimises network bandwidth through dynamic multi-stream control by detecting overloads to prevent network strain. And, importantly, it improves the control room operator's quality of experience in the face of varying network bandwidth. IDIS Critical Failover technology provides multi-layered protection against video data loss due to a wide range of potential fault conditions, such as network instability or power failure. Improving maintenance standards This ensures that recordings are automatically updated without the need for engineer callouts and with no risk of gaps in recordings. Testing at project handover confirmed that the Failover metrics fully met the client's expectations. The IDIS solution was also selected because of its IDIS Ultimate Warranty, and ease of future expansion with guaranteed forward and backward combability. Security directors at the Central Bank wanted to replace their existing video system with the best new generation and futureproof solution that would deliver simultaneously high performance live view and recording. The bank identified the need to improve maintenance standards, eradicate system failures and ensure a low total cost of ownership. They also wanted to mitigate against video data loss, protect against cyber threats, and have a solution that would be easier for operators to use, with faster footage search and retrieval. Mission-critical projects Integrator Ametrad Technology Services won a hard-fought tender process against top competitors The control room at the bank's headquarters needed a complete upgrade with the ability to centrally manage and control surveillance across all its branches. It was essential for the entire project to be delivered with minimum disruption that ensured no loss of video coverage during the phased implementation. Following a competitive proof of concept demonstration with the latest IDIS technology, integrator Ametrad Technology Services won a hard-fought tender process against top competitors, including the long-established previous contract holder. The successful partnership between Ametrad Technology Services and IDIS resulted in efficient project delivery, on time as promised, and has put the two companies a lead position for other mission-critical projects across the Levant region. Password breaches and cyber security loopholes In operation the bank's new system has lower bandwidth requirements and faster recording retrieval time, making the security operation both more effective and more economical. The bank's central monitoring team can now work more efficiently, with their new IDIS VMS providing event forwarding, acknowledgements, notifications, live pop-ups and other valuable functions. IDIS's true plug-and-play technology is also less vulnerable to password breaches and cyber security loopholes, as installation engineers don't need to manage IP addresses or manually enter passwords for each device. And IDIS's Linux based servers and proprietary protocols ensure the highest level of resistance to hacking. Highest standard of video surveillance As the system expands FEN will act as force multiplier by reducing installation costs IDIS's For Every Network (FEN) capability, which uses peer-to-peer technology, also allowed Ametrad engineers to quickly name each branch and connect the system to IDIS Solution Suite. As the system expands FEN will act as force multiplier by reducing installation costs, speeding up implementation time and protecting against human error by eliminating the complexity and cyber challenges associated with multi-site surveillance. "Working in close partnership with IDIS we were able to deliver a smooth, staged technology migration at these critical security sites, with no delays, problems or interruptions to recording," said Ahmad Shanawani, Managing Director of Ametrad Technology Services. Meanwhile, the Central Bank's engineering department confirms that the IDIS solution now provides the uncompromising standard of protection they need, with lower ongoing costs, easier operation and the assurance that they will continue with the highest standard of video surveillance going forward.
Experts sections
Featured white papers
How to drive B2B security & operations with smart surveillance
Download
Wireless security: Cut costs without cutting corners
Download
Hybrid hyperconverged systems benefit growing storage and retention needs
Download