Adam Burns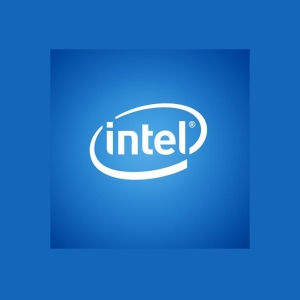 Adam Burns
General Manager and Director,
Intel Corporation
Adam Burns currently holds the profiles of general manager, director of Computer Vision and Digital Surveillance, along with director of strategy and operations at Intel Corporation. Previously, he has held the position of director of product management and marketing, industrial and energy segment manager, and accelerated leadership program associate at the firm. He has also worked as a product management intern at Symantec Corporation and as a technical assistant at IBM, during his early professional years. Adam is Duke University alumnus and also holds a MBA degree from the prestigious Stanford University Graduate School of Business.
News mentions
FLIR Systems, Inc. announced the FLIR Firefly camera family, the industry's first deep learning inference-enabled machine vision camera. The FLIR Firefly, which integrates the Intel Movidius Myriad 2 Vision Processing Unit (VPU), is designed for image analysis professionals using deep learning for more accurate decisions, and faster, easier system development. Traditional rules-based software is ideal for straightforward tasks such as barcode reading or checking a manufactured part against specifications. The FLIR Firefly combines a new, affordable machine vision platform with the power of deep learning to address complex and subjective problems such as recognising faces or classifying the quality of a solar panel. Improves speed and power efficiency The FLIR Firefly leverages the Intel Movidius Myriad 2 VPU's advanced capabilities in a compact and low-power cameraThe FLIR Firefly leverages the Intel Movidius Myriad 2 VPU's advanced capabilities in a compact and low-power camera, ideal for embedded and handheld systems. Machine makers can load their trained neural networks directly onto the Firefly's integrated VPU. Additionally, Intel Movidius Neural Compute Stick users can easily deploy their existing networks directly onto the Firefly. This unique design reduces system size and improves speed, reliability, power efficiency, and security. "Automated analysis of images captured by machines is a key part of our day-to-day lives that few of us think about," said James Cannon, President and CEO of FLIR. "The quality, affordability, and speed-to-market of items like our smartphones or the food on our tables are made possible by systems using cameras doing both inspection and automated production. With the FLIR Firefly powered by Intel Movidius Myriad 2 VPU, we are enabling the designers of these systems to leverage deep learning faster and at lower costs." Intel Movidius Myriad 2 VPU "The Intel Movidius Neural Compute Stick enabled FLIR to rapidly prototype, streamlining the early development of machine learning in the Firefly," said Adam Burns, Director of Computer Vision Products at Intel. "Now the FLIR Firefly uses the compact, efficient Intel Movidius Myriad 2 VPU to perform real-time inference in the camera, without compromising the amazing levels of miniaturisation that FLIR has achieved in this device." FLIR will demonstrate a preview of the Firefly camera at the VISION conference in Stuttgart, Germany, in the FLIR booth (Hall 1, Stand 1B42).
Dahua Technology, a global solutions provider in the video surveillance industry, presented 'AI Creates Value' during the International Security Conference and Expo (ISC West) to top security professionals on April 11. Dahua President Ke Li opened the keynote speech by expressing gratitude to all guests as well as to Dahua's global network of partners and customers. James Wang, deputy general manager of Dahua overseas business, and Adam Burns, general manager of IoT vision solutions at Intel, were the keynote speakers. Burns spoke about the trends in AI technology, while Wang defined the challenges of big data, the value of cognitive analytics, the increasing business intelligence opportunities, the expanding possibilities for improved business operations, and the system architecture components that make all of this possible.The evolution from video to vision makes surveillance more connected, intelligent and autonomous" AI-powered security technologies "Innovation has been the persistent force behind Dahua's technology development," said Ke Li. "Dahua will continue to lead the application of AI in the security industry, becoming a world-leading video-centric smart IoT solution and service provider that enables a safer society and smarter living." "There have been several noteworthy advancements in AI in intelligence, computing, ecosystem and sensing," said James Wang. "Dahua AI-powered security technologies mitigate the data challenges in physical security solutions like low processing efficiency, isolated data and massive data. Dahua AI security solutions, when applied to applications like retail, traffic management, logistics and warehousing, can boost business intelligence and performance, creating true value for physical security industry." "It's been years since Dahua and Intel started their cooperation," said Adam Burns. "The evolution from video to vision makes surveillance more connected, intelligent and autonomous. Intel AI solutions, including Movidius, Intel FPGA and nervana, drive intelligence in the camera, at the edge and in the cloud, enabling various vision-based intelligent analytics and the expansion of vision to all IoT markets." DeepSense Series Wang also introduced the Dahua DeepSense series, a suite of products that adopt state-of-the-art AI-deep learning technology, which will be released during 2018 H1. Dahua DeepSense series, including network (PTZ) cameras, network video recorders, servers, etc., supports various kinds of security solutions with an array of advanced capabilities including human characteristics analysis, face recognition, ANPR, metadata collection and analysis, people counting, image search, facial flow, traffic incident detection and traffic data statistics. Beyond seeing the world, the power of AI-deep learning allows devices to understand it in a better way, offering higher flexibility and accuracy for end-users and more business opportunities for Dahua customers and partners.
Experts sections
Featured white papers
3 reasons to migrate to a new access control system
Download
Schooling the market on education security
Download
Lawrence, Massachusetts deploys FLIR video system for safety
Download