Aaron Saks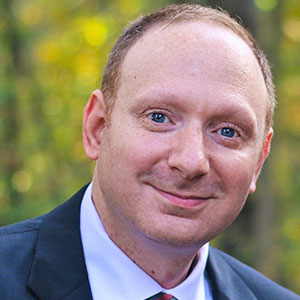 Aaron Saks
Product and Technical Manager,
Hanwha Techwin America
Aaron is responsible for Hanwha's Learning and Education initiatives for various user groups, and manages Hanwha's Wisenet Professional Certification program. Over the past 10 years, he has served as a video surveillance subject matter expert, presented at many technology events such as security conventions, seminars and road shows and is regarded as a leading expert in the video surveillance and security industry.
Round table contributions
The new year comes with new opportunities for the security industry, but what technologies will dominate our discussions in 2020? Topics such as artificial intelligence (AI) and HCI (hyperconverged infrastructure) became familiar in conversations during 2019, and they are likely to dominate our thoughts again in the new year. But other buzzwords are also gaining steam, such as "blockchain" and "frictionless access control." Connectivity and the cloud will also be timely technology topics as the industry evolves. We asked this week's Expert Panel Roundtable: What technology buzz will dominate the security industry in 2020?
The role of video surveillance is expanding, driven by all the new ways that video – and data culled from video – can impact a business. As a growing population of video cameras expands into new fields of view, we asked this week's Expert Panel Roundtable: What is the most unusual application of surveillance cameras you have seen recently?
Even the most advanced and sophisticated security systems are limited in their effectiveness by a factor that is common to all systems – the human factor. How effectively integrators install systems and how productively users interface with their systems both depend largely on how well individual people are trained. We asked this week's Expert Panel Roundtable: What is the changing role of training in the security and video surveillance market?
Experts sections
Featured white papers
3 reasons to migrate to a new access control system
Download
Schooling the market on education security
Download
Lawrence, Massachusetts deploys FLIR video system for safety
Download