Jorge Hevia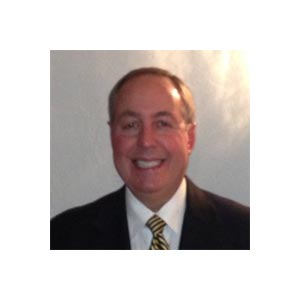 Jorge Hevia
SVP Marketing & Sales,
NAPCO Security Systems Inc
Mr. Jorge Hevia serves as Senior Vice President of Sales & Marketing at NAPCO Security Technologies. Previously he served as VP Marketing - Johnnie Walker/ Single Malts - VP National Sales & Promotions at Diageo. He holds a degree in MBA, Marketing from Hofstra University.
News mentions
Alarm Lock Systems, a division of Napco Security Technologies, has announced seamless integration of its Trilogy Networx and ArchiTech's networked wireless electronic access locking solutions with popular Software House C•CURE 9000 security and event management platform from Tyco Security Products. Real-time wireless locking access control With this integration, customers can monitor and control advanced Trilogy Networx locks within the C•CURE 9000 software to gain the additional real-time information they need to respond accurately to system events and alarms. Jorge Hevia, Sr. Vice President of Sales and Marketing, Napco Security Technologies, said "There's no question that today's Trilogy Networx locks offer a superior real-time wireless enterprise locking access control solution for new installations or retrofit system access control system upgrades or expansions."There's no question that today's Trilogy Networx locks offer a superior real-time wireless enterprise locking access control solution" "At less than ½ the cost of a traditional hardwired access door, and deployed in about an hour in place of any standard lockset, advanced Networx Wireless PIN/Prox access locks are easy to afford, install, and manage, and now that's further enhanced in real time, networked within the popular Software House C•CURE environment." Smart door security solution Alarm Lock Networx, the networked wireless version of Trilogy, feature dependable digital keypad and/or built-in smart reader, longest battery life and field-proven low-maintenance. With matching models for all doors, inside and out, and applications from narrow stile, to exit trim, cylindrical and mortise, Software House C•CURE-integrated alarm lock models and peripherals include: Alarm Lock Networx DL Series locks (keypad only), PL Series locks (card only), PDL Series locks (keypad and card), Exit Trim Series (keypad and card), Netpanel with wireless keypads, and customisable designer ArchiTech Networx Series with infinite trim, finish combos, as well as Networx Gen-1 and Gen-2 gateways and repeater/expanders. "Alarm Lock's integration, as part of Tyco's Connected Partner Program, is an example of our commitment to increasing value, flexibility and freedom of choice for our customers by pairing with industry-leading technologies."
NAPCO iBridge Connected Home booth will demonstrate the new integration at CEDIA 2015 NAPCO Security Systems is proud to announce it is now a Crestron Certified Integrated Partner™ and its Gemini Alarm Panels provide integration within Creston's Control and Automation Systems. It will provide live demonstrations at the CEDIA Show, at NAPCO's iBridge Connected Home Booth #6421, in Dallas' Kay Bailey Hutchinson Convention Center, Oct 14-17, 2015. For Crestron integration, a single easy to use module is used to control any NAPCO Gemini Security system, from 8 to 255 zones, via TCP/IP. The Crestron Module offers Gemini Keypad control and system status feedback to the Crestron System seamlessly. Additionally, new Crestron Pyng ™ luxury home integration is also coming soon. Jorge Hevia, SVP Sales & Marketing for NAPCO Security Technologies, Inc. said in response, "We are pleased to offer new home and business automation integration to the many security professionals looking to add a leading-edge security solution integrated within a smart automation platform." NAPCO provides system integration with its NAPCO Gemini Security Systems, with several top automation system leaders, now including Crestron® and Control4® certifications, in support of this market need and their large bases of custom electronic integration professionals.
Craig comes to Napco with an extensive background in sales management in the security industry Napco Security Technologies, Inc., Amityville, NY, is pleased to announce the appointment of Mr. Craig Szmania, as Vice President of Sales - NAPCO Intrusion, Fire & Life Safety Division, reporting to Jorge Hevia, Senior Vice President, Sales & Marketing, Napco Security Technologies, Inc. Based in the Southeast, Craig comes to Napco from UTC, Interlogix, with an extensive background in sales management and an impressive record of sales growth in the security industry. Mr. Szmania is charged with Napco Security System Division's sales of residential and commercial intrusion and fire products, iBridge Connected Home and Starlink 3G/4G communicators. Napco Regional Vice Presidents of Sales, Dave Sheffey, SRVP, Northern Sales and Duane Warehime, RVP Southern Sales, respectively, will report to Craig, as well as, Brandt Philips, Director Commercial Systems Sales. Mr. Hevia said, "We are pleased to have Craig on board, to help spearhead the sales activities of the Napco Security Division and give special focus to its exciting new products and programs, including the Napco Gemini Commercial Platform, iBridge Connected Home Dealer Program & StarLink Radio 3G/4G product line."
Experts sections
Featured white papers
3 reasons to migrate to a new access control system
Download
Schooling the market on education security
Download
Lawrence, Massachusetts deploys FLIR video system for safety
Download