Hunt Electronics CCTV Observation Kits
(4)
Browse CCTV Observation Kits
CCTV observation system products updated recently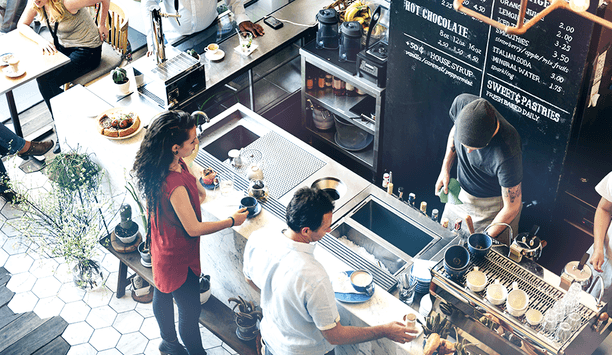 Video analytics trends: Security and business intelligence
In the physical security space, video analytics have historically over-promised and under-delivered, often leaving end users sceptical about their capabilities. However, increased integration with security solutions and other business systems, as well as developments in deep learning and artificial intelligence (AI), have given video analytics a significant boost in recent years. Here, we take a look at the key trends putting video analytics in the spotlight, and how this opens up new opportunities for increased security and business intelligence. Deep learning and AI will enhance video analytics capabilities At the start of 2018, our security industry experts commented on how deep learning technology and Artificial Intelligence (AI) would extend to the video surveillance industry, allowing security professionals to gain very specific insights into human behaviour. Our experts predicted that this would permit organisations to reduce risk, enable efficiencies, reduce costs, ensure compliance and provide faster access to stored video. With AI-enables video systems, video analytics are set to perform more complex applications at a higher level of accuracy. Image processing developments allow intelligent analytics According to Ambarella's Chris Day, advancing chip technology combined with the neural network approach to computer vision is game changing for video analytics. Since the problem of higher resolution has already been solved, the key differentior for video surveillance systems will be the ability to add computer vision in parallel with image processing and high-resolution encoding – ideally in a chip that is low-power. Integration with security systems increases video analytics value Video systems produce an immense amount of data that is often wasted, says Bosch Security Systems' Sean Murphy. When video analytics alerts are integrated with other security systems, video events can trigger responses from other parts of the security solution. For example, cameras with video analytics can initiate intrusion detection system events initiate intrusion detection system events, prompting the panel to take action by alerting the central station or sending video to security personnel. Video analytics add value with actionable business intelligence Adding network video to the current generation of Internet of Things (IoT) solutions provides actional value beyond situational intelligence for security purposes. With increasingly intelligent sensors, interactions between business systems are becoming more sophisticated, providing a value greater than the sum of the parts. Organisations can use smart applications to reduce energy consumption, allocate workspace, and reduce operating costs. In a retail environment, analytics are now capable of assessing a scene for occupancy and crowd control, even generating reports of trends over time. Video analytics detect abnormalities to predict incidents Camera-based video analytics can go beyond assessing a current scene to predicting potential risks before they occur, explains Pelco's Jonathan Lewitt. Based on predetermined factors or analysis of prior events, systems can collect all available information to determine the level of severity of a situation and whether an action needs to be taken. At the same time, systems can correlate data from video and other sources to help analyse similar occurrences in the future. Video analytics increasingly supplemented with audio analytics Audio analytics are often overlooked, notes Hanwha Techwin's Paul Kong, perhaps due to differing privacy laws from video surveillance. However, audio analytics processed in a camera can help provide a secondary layer of verification for events, as well as identifying gunshots, screams, or other sounds indicating an incident is taking place. This makes audio analytics ideal for dealing with active shooter events at schools and campuses. As Louroe Electronics' Richard Brent explains, audio analytics software can detect rising levels of human aggression, as well as recognising firearm discharge. This can trigger alerts to ensure incidents are dealt with swiftly.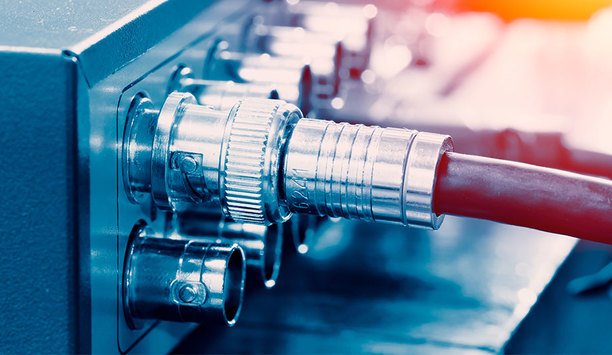 HD over Coax provides cost-effective video surveillance upgrade
According to IHS Market, it is estimated that there are over 60 million security cameras in the United States, and other reports say these cameras capture more than four billion hours of footage per week. Over the last decade, IP camera technology has dominated the conversation as it has provided users with a broad offering of enhanced image quality and features. With a large percentage of existing security systems relying on analogue, many end users looking for high definition (HD) video quality have been forced to take on a complete system overhaul. Infrastructure overhaul for HD video To make the switch, customers would need to change everything, from cameras to hardware to wiring– not to mention the lengthy installation process that would ensue. IP cameras also require higher Internet speeds and more cloud space. Whether constrained by budget, bandwidth or storage, many end users have been unable to adopt this new video surveillance method.Thanks to technological advancements within the security industry, HD over Coax offers a viable solution for integrators and end users alike Thanks to technological advancements within the security industry, HD over Coax offers a viable solution for integrators and end users alike. By utilising the current Coaxial cables, this offering yields high definition video, while requiring minimal infrastructure changes and is an optimal surveillance choice for security customers. Plus, with new advancements and updates being made frequently to this technology, there is a solution for every security need. The enhanced alternative of HD over Coax has been warmly welcomed in the security industry, thanks to its simple solutions and ever-evolving features. Many new analogue HD cameras are "plug and play," able to connect directly to existing Coaxial cables. This eliminates the need for a complete system change, creating cost-savings for the end user and an enhanced video quality offering. Easy solutions for HD video As a result, integrators can cost-effectively upgrade their customer's surveillance solution while using their legacy infrastructure, making it an attractive option for end users and an easy sell for dealers. Latency in video is another common issue with network-based camera systems, where even the slightest delay in video surveillance can hinder security response HD over Coax cameras themselves are always expanding and evolving to meet a wide array of security needs. With the introduction of fisheye and multi-sensor cameras, users now have a multitude of coverage options, not to mention the introduction of 4K bringing resolution options to the same level as IP. Some newer technologies are even touting 4K cameras paired with 4K digital video recorders (DVRs) made specifically for analogue systems. Longer cables grant transmission for up to 1600 feet, double the distance of standard analogue solutions, and triple that of IP systems. This single cable is able to transmit both HD video and audio. Recently, broadcast quality audio over Coax has become available in limited models, a substantial improvement over older analogue technology, which was unable to transmit audio. Stopping video delay Latency in video is another common issue with network-based camera systems. Even the slightest delay in video surveillance can hinder security response. IP cameras are forced to compress and packetise their video for transmission. The outcome of this is a reduced number of images per video, which in turn causes delay. HD over Coax on the other hand, delivers an unlimited amount of HD images in real time, with smooth motion and impressive clarity. Additionally, the point-to-point transmission delivers uncompressed video free of lag. Another touted benefit is that, unlike IP networked cameras, analogue systems provide a more secure video transmission. With so much sensitive information housed on a businesses' network, adding another point of network access through an IP camera can create concerns for cyber security risks. HD over Coax delivers an unlimited amount of HD images in real time, with smooth motion and impressive clarity Preventing network hacking With HD over Coax, the physical connections between the camera and DVR prevent network hacking. By keeping the video surveillance system offline, security professionals are able to direct their attention to the physical threats at hand, rather than having to focus on deterring cyber security risks. One of the primary difficulties of deploying HD video solutions is the fact that many older systems utilise a wide variety of HD standards and platforms. To make matters more complicated, after HD over Coax was brought to market, manufacturers raced to create their own version of this technology. Today, the most popular proprietary standards are HD-CVI, HD-TVI and AHD. However, integrators and customers found that attempting to manage multiple HD technologies proved to be near impossible.Integrators and customers found that attempting to manage multiple HD technologies proved to be near impossible Diversifying surveillance through one DVR To combat these issues, manufacturers have introduced products with more flexibility to their portfolios. One example of this is the penta-brid DVR which grants the ability to seamlessly integrate multiple technologies deployed across one application. This means that systems with diverse camera brands and technologies, such as a mix of HD-CVI, HD-TVI, AHD, analogue or IP, can be connected through one DVR. For many end users with legacy analogue systems, penta-brid DVRs give them greater freedom to choose between a variety of solutions, rather than being limited to one option. With video resolution increasing, the space needed to store the footage is similarly rising. Penta-brid technology has been able to adapt to these evolving needs, giving users ample storage space to house the HD and 4K surveillance video with some of the newest models including H.265 compression. HD casino surveillance made simple For casinos, HD images are critical for identifying unauthorised personnel and unlawful behaviours to create a safe environment for guests and staff While HD over Coax is beneficial to many end users and integrators, those in the casino and hospitality markets find it crucial. With a combination of high profile guests, large amounts of cash on hand, constant crowds and strict industry regulations, reliable video surveillance is a must. Deploying new IP systems comes at a stiff price. When looking to upgrade their video surveillance, casinos must also be mindful of the installation process. When moving to an IP-based system, ripping out old wires and replacing them with new is the standard practice. This practice can be both disruptive and costly, not to mention gaming regulations require casino activities be monitored at all times so a complete system shutdown would result in revenue loss. This cost can be hard to justify, especially when the current legacy analogue system remains in working condition with only the lower image resolution to date it. For these scenarios, the most cost-effective option is to leverage the legacy infrastructure, replace the existing cameras with new devices, and reap the benefits that HD video has to offer without any lapse in security. For casinos, HD images are critical for identifying unauthorised personnel and unlawful behaviours to create a safe environment for guests and staff. HD over Coax cameras now offer the same resolution as IP cameras with a plug and play approach, that cuts down on expense without sacrificing quality. For businesses and applications that are unable to adopt IP technology, whether it be cost or time prohibitive, HD over Coax now features most of the same benefits IP has to offer without breaking the bank. By providing clear images in real time, maximising existing infrastructure, and affording cyber security benefits, HD over Coax provides an attractive solution for many end users and integrators.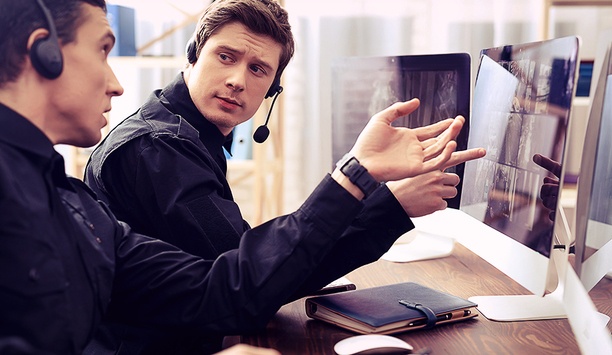 How effective security departments bust multi-million dollar crimes
It had been a particularly slow night. The plant security guard had just made his rounds on this Sunday evening shift. As soon as he passed the weighing scales, he could enter the guard shack and get off his feet. Challenging a curious incident However, on this night, he noticed the waste vendor's truck sitting half on and half off the scale. He stopped dead in his tracks to see if the truck would back up and completely sit on the scale. It never did. The observant guard walked up to the truck and challenged the driver who seemed surprised. "Hey, you're not weighing your truck properly." The driver fumbled for a response before replying, "Sorry, I was on the phone with a friend. I didn't notice it." But this security guard had the presence of mind to demand the driver's phone. The driver was caught off guard and surrendered the phone. The guard then pulled up the most recent incoming/outgoing calls and saw no calls during the last 30 minutes. "I don't think so." "You don't think so what?" The security guard was frank, "You haven't used this phone in over half an hour." The truck driver sheepishly acknowledged the fact. It was decided to install CCTV covering the weighing area and scales – no easy feat due to poor lighting Preventing crime as it happens Knowing the driver was lying, the security guard ordered the truck back on the scale for a correct weighing and advised the driver that he would report the incident. The security guard wrote up his report and handed it off to his supervisor who, in turn, contacted the local corporate investigator. This investigator was soon on the phone with his boss at corporate headquarters on the other side of the world. Together with Security, they decided to install CCTV covering the weighing area and scales – no easy feat due to poor lighting. However, once completed, they waited. They would not have to wait long. For the next two months, the waste vendor trucks, filled to the brim with production waste, black-and-white paper and other waste products from the plant, would stop on the scale only for a moment and then drive the front half of the truck off the scale for weighing. It was obvious that the vendor was cheating the company by only paying for half the waste. After two months, it was decided to catch the next cheating driver "en flagrante." Sure enough, the next truck went half on and half off the scale and was weighed. Security then asked the unsuspecting driver to park his truck and invited him inside the building to talk to a supervisor. The driver signed an incriminating statement about the scheme and his role therein. They sent him on his way asking him to keep it quiet Waiting for the driver in a large office was the local investigator and his close friend, the Head of Security. After a difficult interview, the driver admitted to cheating on the scales over a two-year period—he claimed that some of the scale cheating was done at the direction of the vendor's management, while some of it he did himself by "ripping off" the vendor—which he acknowledged was dangerous. Working with authorities The driver signed an incriminating statement about the scheme and his role therein. They sent him on his way asking him to keep it quiet—they would see what they could do for him later on. In the meantime, Corporate Investigations had received a due diligence report on the vendor company which contained disturbing news—the company and its managers were associated with a countrywide waste management mafia. The report suggested that the vendor had a reputation for thefts and involvement in numerous lawsuits regarding thefts and embezzlement. Shockingly, no prior due diligence had ever been conducted on the vendor. Fortunately, the plant's finance and audit team had maintained good records over the past 5 years and were able to re-construct the amount of waste going out the plant door and the amounts being claimed and paid for by the vendor. The discrepancy and loss stood at a multi-million dollar figure. After consulting with the local police authorities and company lawyers, it was decided to pursue a civil case against the vendor. Pursuing legal action The regional lawyer, the Head of Investigations, the Head of Security and the CFO invited the vendor to discuss the problem. Some of the evidence was shown to the vendor's CEO who became indignant and, in order to save face, promised to fire the truck drivers and to repay any losses for the last two months. Inter-dependent entities - security, investigations, finance/audit and legal - combined their resources and agendas to form a unified front That was not enough for the company and a protracted legal battle ensued which lasted several years and resulted in the vendor's paying almost the entire amount in instalments. The vendor was dropped from the contract and internal controls strengthened—the only plant employee dealing with the waste issue left the company and was replaced by two individuals. The plant also began paying more attention to the waste process and less to the production side. Several "lessons learned" come to mind. First, the tripwire came in the person of an astute and well-trained security guard who exhibited some of the best characteristics you want to see from men and women in that profession. The Security Department was also adept at installing the CCTV and capturing the fraud live on videotape. But a far greater lesson was learned—of what can happen when inter-dependent entities (security, investigations, finance/audit and legal) within a company combine their resources and agendas to form a unified front. The results speak for themselves.

Secutech Awards identifies best HD surveillance security products
The outstanding HD surveillance security products were recognised at the Secutech 2012 Expert jury and international visitors choose 16 winning products. The first ever industry award to recognise outstanding HD surveillance security products was held recently at the Secutech 2012 show in Taiwan. Secutech is Asia's largest international exhibition and conference for the electronic security, info security, fire and safety industry sectors. Organised by Messe Frankfurt New Era Business Media, the event took place from 18 – 20 April at Nangang Taipei World Trade Center, Taiwan. There were 57 entries from 33 brands competing in five award categories covering IP cameras, HD SDI cameras, 960H cameras, NVRs and DVRs. Commenting on the Secutech Award, Mr Parson Lee, Managing Director for Messe Frankfurt New Era Business Media Ltd said: "It was a tough decision for the industry expert guest judges and international visitors who voted because all product performances were excellent." The winning products of Secutech Award were: IP Camera Award 3MP Wireless Fixed Box Network Camera from BRICKCOM DS-2CD855F-E from HIKVISION HLC-95CT 2M from HUNT SNC-CH140-720P HD Box Camera from SONY IP8172 from VIVOTEK WV-SP509 from PANASONIC HD SDI Camera Award EQH5202 from EVERFOCUS HS-HDC104 from HISHARP SSC-WD2311MDN from SHANY 960H Camera Award DH-CA-F581EN from DAHUA SSC-FB561-700TVL WDR BOX Camera from SONY NVR Award NT-8040R from NUUO VS-12164U-RP PRO from QNAP RS3412RPxs from SYNOLOGY DVR Award DVR0404HD-S from DAHUA EDR HD-4H4 from EVERFOCUS VIVOTEK, a Taiwanese network video surveillance manufacturer was one of the IP Camera Award winners. Ms Cathy Cheng, Marketing Communications Department Manager for VIVOTEK said: "The Secutech Award is very unique as it is not seen at other shows." Mr Michael Chan, Vice President for ZHEJIANG DAHUA TECHNOLOGY also commented on winning the 960H Camera Award as well as a DVR Award. "The Secutech Award is an excellent idea," he said. "It attracted visitors to come to our booth." Secutech 2012 attracted 532 exhibitors from 27 countries and regions and over 25,000 visitors from 97 countries and regions. Secutech 2013 will be held from 24 – 26 April 2013 at Nangang Taipei World Trade Center. Secutech is part of Messe Frankfurt's global network of security trade fairs which also include Intersec in Dubai, Secutech India, Seguriexpo Buenos Aires, Secutech Thailand, Intersec Buenos Aires, and Secutech Vietnam.

Secutech 2011 announces dedicated pavilion for High Definition (HD) / Digital Surveillance products
Secutech Asia 2011 takes place from 20-22 April in TaiwanTo meet an increasing demand for surveillance equipment, Secutech, Asia's leading safety and security fair will feature a new pavilion for HD/Digital Surveillance products at its 2011 show to be held from 20-22 April 2011 at the Nangang Taipei World Trade Centre, Taiwan. The show is organised by Messe Frankfurt New Era Business Media Ltd., a leading integrated media company dedicated to the security industry, organising Secutech trade fairs as well as publishing 12 A&S magazines and operating several websites.Mr Parson Lee, Managing Director, Messe Frankfurt New Era Business Media Ltd. said: "High definition video can yield up to six times more pixels per second than analogue cameras and as a result, it has become one of the fastest growing product segments in the surveillance equipment market. To meet this increasing market, Secutech is setting up the world's first new HD/Digital Surveillance pavilion with 500 booths."This new pavilion is expected to attract 140 exhibitors and industry heavyweights such as ABUS, Dahua, Dali, Everfocus, GKB, HDPro, Hisharp, Hunt, KT&C, Moswell, Pinetron, RapidOS, Tamron, TBT, Videotec and Wonwoo have already signed for the show. Products and services in the new pavilion will range from HD cameras, speed dome cameras, DVR to NVR to video content analysis. Special fringe programme caters to booming HD marketA number of forums and seminars will be organised during the show for the industry players to explore the latest HD trends and practical applications. The HD Surveillance Forum is one of several Global Digital Surveillance Forum (GDSF Asia) events where the world's leading HD surveillance providers will share their insights into key issues such as standards, transmission requirements and new applications. This will be of particular interest to system integrators, IT installers, communications and end users.The Composec HD Surveillance Seminar is especially designed for R&D and project managers. It will feature the most updated technology for WDR sensors, video analytics at edge, real-time compression and other control IC chips, which are widely used in large-scale transportation. In addition, it will cover the topics of storage, display and other interface upgrades and the change to an IP-based system. For further information about Secutech, please visit the event website or contact Ms Veronica Chen at +886 (2) 2659 9080 ext 777 or email her.Secutech is part of Messe Frankfurt's global network of security trade fairs. Messe Frankfurt also organises five other leading security trade fairs: Intersec in Dubai, Secutech Thailand, Secutech Vietnam, Seguriexpo Buenos Aires and Intersec Buenos Aires. For more information, please visit the Intersec website.
Featured white papers
A blind spot in governance, risk and compliance
Download
H.265 High Efficiency Coding: Video compression for security applications
Download
How to overcome the storage challenges of adopting surveillance AI
Download