ATV CCTV Observation Kits
(2)
Browse CCTV Observation Kits
CCTV observation system products updated recently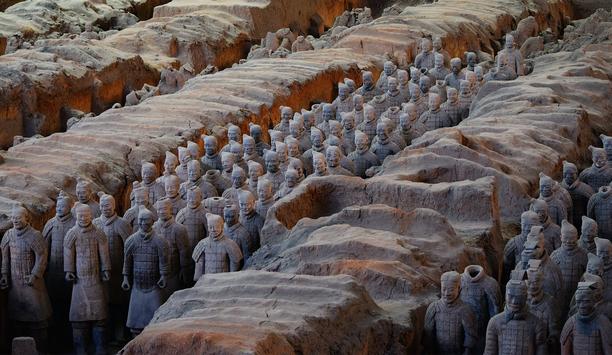 Sensor data fusion for more reliable intrusion alarm systems
Intrusion alarm systems are currently facing a growing number of potential error sources in the environment. At the same time, alarm systems must comply with increasingly demanding legal requirements for sensors and motion detectors. As a future-proof solution, detectors equipped with Sensor Data Fusion technology raise the level of security while reducing the risk of cost- and time-intensive false alarms. This article provides a comprehensive overview of Sensor Data Fusion technology. Anti-masking alarms A cultural heritage museum in the South of Germany for decades, the installed intrusion alarm system has provided reliable protection on the premises. But suddenly, the detectors trigger false alarms every night after the museum closes. The system integrators are puzzled and conduct extensive tests of the entire system. When they finally identify the culprit, it's unexpected: As it turns out, the recently installed LED lighting system in the museum's exhibition spaces radiates at a wavelength that triggers anti-masking alarms in the detectors. Not an easy fix situation, since a new lighting system would prove far too costly. Ultimately, the integrators need to perform extensive detector firmware updates and switch to different sensor architecture to eliminate the error source. This scenario is by no means an isolated incident, but part of a growing trend. Need for reliable detector technology Legal requirements for anti-masking technology are becoming stringent in response to tactics by criminals The number of potential triggers for erroneous alarms in the environment is on the rise. From the perspective of system operators and integrators, it's a concerning development because every false alarm lowers the credibility of an intrusion alarm system. Not to mention steep costs: Every false call to the authorities comes with a price +$200 tag. Aside from error sources in the environment, legal requirements for anti-masking technology are becoming more stringent in response to ever more resourceful tactics employed by criminals to sidestep detectors. What's more, today's detectors need to be fortified against service outages and provide reliable, around-the-clock operability to catch intruders in a timely and reliable fashion. Sensor Data Fusion Technology In light of these demands, one particular approach has emerged as a future-proof solution over the past few years: Sensor Data Fusion technology, the combination of several types of sensors within one detector – designed to cross-check and verify alarm sources via intelligent algorithms – holds the keys to minimising false alarms and responding appropriately to actual alarm events. This generation of detectors combines passive infrared (PIR) and microwave Doppler radar capabilities with artificial intelligence (AI) to eliminate false alarm sources without sacrificing catch performance. Motion detectors equipped with Sensor Data Fusion technology present a fail-proof solution for building security "It's not about packing as many sensors as possible into a detector. But it's about including the most relevant sensors with checks and balances through an intelligent algorithm that verifies the data for a highly reliable level of security. The result is the highest-possible catch performance at the minimum risk for erroneous alarms," said Michael Reimer, Senior Product Manager at Bosch Security Systems. Motion detectors with sensor data fusion Looking ahead into the future, motion detectors equipped with Sensor Data Fusion technology not only present a fail-proof solution for building security. The comprehensive data collected by these sensors also unlock value beyond security: Constant real-time information on temperature and humidity can be used by intelligent systems and devices in building automation. Integrated into building management systems, the sensors provide efficiency improvements and lowering energy costs Integrated into building management systems, the sensors provide the foundation for efficiency improvements and lowering energy costs in HVAC systems. Companies such as Bosch support these network synergies by constantly developing and optimising intelligent sensors. On that note, installers must be familiar with the latest generation of sensor technology to upgrade their systems accordingly, starting with a comprehensive overview of error sources in the environment. Prominent false alarm triggers in intrusion alarm systems The following factors emerge as frequent triggers of false alarms in conventional detectors: Strong temperature fluctuations can be interpreted by sensors as indicators of a person inside the building. Triggers range from floor heating sources to strong sunlight. In this context, room temperatures above 86°F (30°C) have proven particularly problematic. Dust contamination of optical detectors lowers the detection performance while raising susceptibility to false alarms. Draft air from air conditioning systems or open windows can trigger motion sensors, especially when curtains, plants, or signage attached to the ceilings (e.g. in grocery stores) are put in motion. Strong light exposure directly on the sensor surface, e.g. caused by headlights from passing vehicles, floodlights, reflected or direct sunlight – all of which sensors may interpret as a flashlight from an intruder. Extensive bandwidth frequencies in Wi-Fi routers can potentially confuse sensors. Only a few years ago, wireless routers operated on a bandwidth of around 2.7GHz while today's devices often exceed 5GHz, thereby catching older detectors off guard. LED lights radiating at frequencies beyond the spectrum of visible light may trigger sensors with their infrared signals. Regarding the last two points, it's important to note that legislation provides clear guidelines for the maximum frequency spectrum maintained by Wi-Fi routers and LED lighting. Long-term security But the influx of cheap and illegal products in both product groups – products that do not meet the guidelines – continues to pose problems when installed near conventional detectors. For this reason, Sensor Data Fusion technology provides a reliable solution by verifying alarms with data from several types of sensors within a single detector. Beyond providing immunity from false alarm triggers, the new generation of sensors also needs to comply with the current legislature. These guidelines include the latest EN50131-grade 3, and German VdS class C standards with clear requirements regarding anti-masking technology for detecting sabotage attempts. This is exactly where Sensor Data Fusion technology provides long-term security. Evolution of intrusion detector technology Initially, motion detectors designed for intrusion alarm systems were merely equipped with a single type of sensor; namely passive infrared technology (PIR). Upon their introduction, these sensors raised the overall level of building security tremendously in automated security systems. But over time, these sensors proved limited in their catch performance. As a result, manufacturers began implementing microwave Doppler radar capabilities to cover additional sources of intrusion alarms. First step detection technology In Bosch sensors, engineers added First Step detection to trigger instant alarms upon persons entering a room Over the next few years, sensors were also equipped with sensors detecting visible light to catch flashlights used by burglars, as well as temperature sensors. In Bosch sensors, engineers added proprietary technologies such as First Step detection to trigger instant alarms upon persons entering a room. But experience in the field soon proved, especially due to error sources such as rats and other animals, that comprehensive intrusion detection demands a synergetic approach: A combination of sensors aligned to cross-check one another for a proactive response to incoming signals. At the same time, the aforementioned bandwidth expansion in Wi-Fi routers and LED lighting systems required detectors to implement the latest circuit technology to avoid serving as 'antennas' for undesired signals. Sensor data fusion approach At its very core, Sensor Data Fusion technology relies on the centralised collection of all data captured by the variety of different sensors included in a single detector. These data streams are directed to a microprocessor capable of analysing the signals in real-time via a complex algorithm. This algorithm is the key to Sensor Data Fusion. It enables the detector to balance active sensors and adjust sensitivities as needed, to make truly intelligent decisions regarding whether or not the data indicates a valid alarm condition – and if so, trigger an alarm. Advanced verification mechanisms The current generation of Sensor Data Fusion detectors, for instance from Bosch, feature advanced verification mechanisms, including Microwave Noise Adaptive Processing to easily differentiate humans from false alarm sources (e.g. ceiling fans or hanging signs). For increased reliability, signals from PIR and microwave Doppler radar are compared to determine whether an actual alarm event is taking place. Additionally, the optical chamber is sealed to prevent drafts and insects from affecting the detector, while the detector is programmed for pet and small animal immunity. Sensor cross-verification Further types of sensors embedded in current and future generations of Sensor Data Fusion detectors include MEM-sensors as well as vibration sensors and accelerometers. Ultimately, it's important to keep in mind that the cross-verification between sensors serves to increase false alarm immunity without sacrificing the catch performance of actual intruders. It merely serves to cover various indicators of intrusion. Protecting UNESCO World Cultural Heritage in China Intelligent detectors equipped with Sensor Data Fusion are protecting historic cultural artifacts in China from theft and damage. At the UNESCO-protected Terracotta Warriors Museum site, one hundred TriTech motion detectors from Bosch with PIR and microwave Doppler radar technology safeguard the invaluable treasures against intruders. To provide comprehensive protection amid the specific demands of the museum site, the detectors have been installed on walls and ceilings to safeguard the 16,300-square-meter museum site. To ensure an optimal visitor experience without interference from glass walls and other barriers, many detectors are mounted at a height of 4.5 meters (15 feet) above ground under the ceiling. Despite their height, the detectors provide accurate data around the clock while exceeding the performance limits of conventional motion detectors, which clock out at a mere 2 meters (6 feet) catchment area. Integrated video systems The site also presents additional error sources such as large amounts of dust that can contaminate the sensors, as well as visitors accidentally dropping their cameras or mobile phones next to museum exhibits. To distinguish these events from actual criminal activity, the intrusion alarm system is integrated with the museum's video security system. This allows for verifying alarm triggers with real-time video footage at a fast pace: In the case of an actual alarm event, the system alerts the on-site security personnel in the control room in less than two seconds. Added value beyond security Sensor Data Fusion technology provides a viable solution for the rising number of error sources in the environment As of today, Sensor Data Fusion technology already provides a viable solution for the rising number of error sources in the environment while providing legally compliant building security against intruders. In light of future developments, operators can leverage significant added value from upgrading existing systems – possibly without fundamentally replacing current system architecture – to the new detector standard. Added value how? On one hand, the detectors can integrate with access control, video security, voice alarm, and analytics for a heightened level of security. These synergetic effects are especially pronounced on end-to-end platforms like the Bosch Building Management system. On the other hand, the data streams from intelligent detectors also supply actionable intelligence to building automation systems, for instance as the basis for efficiency improvements and lowering energy consumption in HVAC systems. New backward-compatible detectors Bosch will release a new series of commercial detectors by end of 2021, based on the latest research on risk factors for false alarm sources in the environment and line with current legislation and safety standards. Throughout these developments, installers can rest assured that all new detectors are fully backward compatible and work with existing networking/architecture. With that said, Sensor Data Fusion technology emerges as the key to more secure intrusion alarm systems today and in the future. TriTech detectors from Bosch For reliable, fail-proof alarms the current series of TriTech detectors from Bosch relies on a combination of different sensor data streams, evaluated by an integrated algorithm. These Sensor Data Fusion detectors from Bosch combine up to five different sensors in a single unit, including: Long-range passive infrared (PIR) sensor Short-range PIR sensor Microwave sensor White light sensor Temperature sensor Equipped with these sensors, TriTech detectors are capable of detecting the most frequent sources of false alarms; from headlights on passing cars to a mouse passing across the room at a 4.5-meter distance to the detector. What's more, TriTech detectors provide reliable performance at room temperatures above 86°F (30°C) while fully guarding against actual intrusion and sabotage attempts from criminals.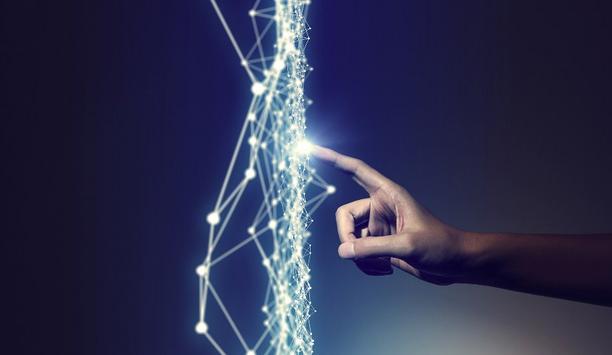 Addressing the Internet Of Things (IoT) and challenges in device design using a comprehensive approach
As the number of connected devices increases worldwide, the ways that they are being used, designed, and tested have also expanded. The rise of connected devices is demanding engineers to harness the power of the internet of things, which is expected to hit 28 billion by 2025. A comprehensive approach to device design is needed more than ever to address the challenges that this rapid growth will bring. Why engineers should be using IoT technology in product design The demand for devices designed to use the Internet of Things (IoT) technology is increasing as more industries are finding expanded ways to put them into use. Industries such as healthcare, automobiles, and agriculture are becoming more dependent on cloud capabilities and are therefore in need of new devices able to connect to it. Due to this rise in demand, an increasing amount of devices are delivering a multitude of benefits both to consumers and companies. However, this new wave of products has led to a growing list of challenges for engineers as they are forced to address IoT tech in regards to connectivity, regulations, longevity, and security. Ways to use IoT in the development process Engineers are facing these new challenges along with the normal pressure of deadlines and test considerations. By approaching all of these issues from a comprehensive point-of-view, the solutions become clearer and new device capabilities can be born. Let's look at the challenges individually as well as possible solutions for them. Improving connectivity IoT enables data to be transferred between infrastructure, the cloud, and devices, making the process smooth Because IoT is based around connection, it's no surprise that the primary challenge for engineers to overcome is the improvement of connectivity between devices. IoT enables data to be transferred between infrastructure, the cloud, and devices, so making this process as smooth as possible is crucial. The main challenges involved with connectivity have to do with development and product testing while meeting industry standards and best practices. Additionally, many companies lack the necessary equipment and technology to develop new IoT devices, which makes it difficult to create scalable prototypes and test new products. Suggested solutions To address the issue of not having the expertise and necessary tools for testing, we suggest outsourcing the prototyping and evaluation process instead of attempting to tackle this in-house. By doing this, you're able to free up resources that would otherwise be needed for expensive equipment and qualified staff. Helping comply with regulations When working with devices that are connected across the world, there is a complex web of regulations and conformance standards that can lead to challenges for engineers. The necessity of complying with these regulations while also pushing to meet deadlines can be burdensome and lead to an increase in production time and expenses. Failure to comply with global and regional laws, as well as system and carrier requirements, can lead to fines and costly setbacks. This type of failure can destroy a company's reputation on top of causing financial losses, often leading to the loss of business. Suggested solutions By testing the IoT device design and components early, engineers can address any pre-compliance issues that may arise. During the early stages of development, we suggest using scalable and automated test systems readily available in the marketplace. Improved communication with other devices New challenges arise as new devices hit the market and existing technologies are redesigned to offer a better experience In the rapidly growing number of connected devices, new challenges will arise as new devices hit the market and existing technologies are redesigned to offer a better user experience. This rapid growth in devices will lead to congested networks leading to the necessity of devices being able to function in the midst of increased traffic and interference. Failure to do this will lead to delayed responses which could prove to be fatal. Suggested solutions The best solution for this issue is found in the evaluation process and supporting test methods that the Institute of Electrical and Electronics Engineers (IEEE) published in the American National Standard for Evaluation of Wireless Coexistence (ANSI). This process addresses the interconnectivity issues present in radio frequency environments. The outlined process involves defining the environment and evaluating the wireless performance of the equipment through thorough testing. An in-depth version can be found in its entirety online. Increasing the longevity of devices IoT devices are being used in vital industries such as healthcare and automotive so battery life and power consumption are two challenges that engineers must take seriously. A failure in this area could potentially lead to loss of life or safety concerns on the road. As new firmware and software are being designed to address these factors, engineers must be implementing them into IoT devices with the ability to be continually updated. Suggested solutions Longevity should be addressed in all aspects of the design process and tested thoroughly using a wide range of currents. By doing this, an engineer can simulate consumer applications to best predict performance. Security Security and privacy are concerns with any technology, but with the use of IoT in medical devices, it's paramount Security has been a controversial issue for IoT since its inception. Security and privacy are concerns with any technology, but with the widespread use of IoT in medical devices, smart home appliances, and access control and surveillance, it's paramount. For example, medical devices may store information about health parameters, medications, and prescriber information. In some cases, these devices may be controlled by an app, such as a smart pacemaker, to prevent heart arrhythmias. Naturally, a security issue in these devices could be devastating. Another example of dangerous security concern is with surveillance cameras and access control, such as for home or business security systems. These intelligent door locking systems contain locks, lock access controllers, and associated devices that communicate with each other. Suspicious activities are flagged with alerts and notifications, but if a hacker gains access, it can lead to real-world, physical danger. Security design points Here are some key points for security design: Physical security: IoT devices may be in external, isolated locations that are vulnerable to attack from not only hackers but by human contact. Embedding security protection on every IoT device is expensive, but it's important for general security and data safety. Security of data exchange: Data protection is also important because data gets transmitted from IoT devices to the gateway, then onto the cloud. With surveillance and access control information or sensitive medical information, and encryption is vital to protecting data from a breach. Cloud storage security: Similar to data exchange, the information stored in medical devices, surveillance and access control systems, and some smart appliances with payment features, must be protected. This includes encryption and device authentication through access control, which can police what resources can be accessed and used. Update: Security vulnerabilities will always occur, so the key to addressing them is having a plan to address errors and release patches. Customers should also have options to secure devices quickly and effectively. Suggested solutions Engineers can include security and protection into IoT devices with early and perpetual testing throughout the design process. Most security breaches occur at endpoints or during updates, giving engineers a starting point for how to address them. Creating more secure devices Ensuring the security of connected devices should be of supreme importance for engineers as these devices are vulnerable to security breaches. The ultimate security of devices goes beyond the scope of engineering as the network and enterprise levels must also be secure to protect against potential threats. However, engineers play a role in this protection as well and should consider device security in the design process. Suggested solutions On a device level, engineers can help protect IoT devices from vulnerabilities by implementing early testing and continuing it throughout the design process. Most security transgressions occur at endpoints so this continual testing can, and should, create barriers to breaches. Regulations and compliance For IoT engineers, the complex web of regulations and compliance standards present new challenges Regulations and compliance surrounding data and technology are nothing new, but for IoT engineers, the complex web of regulations and compliance standards present new challenges. Engineers are already addressing obstacles in security and connectivity, all while meeting deadlines, and working around regulations adds time and expense to the process. Unfortunately, a failure to comply with global, regional, or local laws can lead to setbacks and fines. In addition to time lost in production and possible fines, the damage to a company's reputation can lead to even more losses. Suggested solutions Compliance should be considered early and often in the design process. In the early stages of development, the IoT device or components can be tested to address and compliance issues. If possible, use a scalable and automated test system. The comprehensive solution As we stare at an uncertain future full of possibilities, it's clear to see that new challenges will continue to be presented as technology evolves and new innovative devices are designed by engineers. By addressing these issues early and often, solutions can be implemented and problems prevented before they even have a chance to occur thanks to sound engineering and solid design.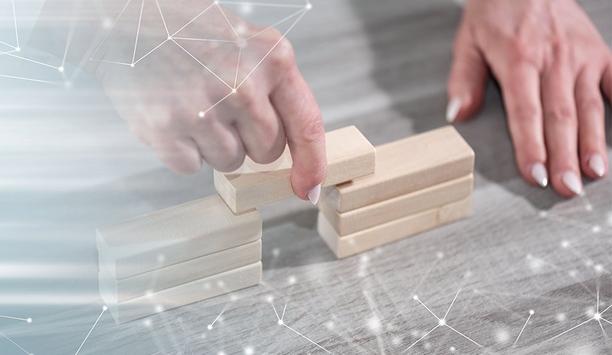 Tackling the challenge of the growing cybersecurity gap
The SolarWinds cyberattack of 2020 was cited by security experts as "one of the potentially largest penetrations of Western governments" since the Cold War. This attack put cybersecurity front and centre on people's minds again. Hacking communication protocol The attack targeted the US government and reportedly compromised the treasury and commerce departments and Homeland Security. What's interesting about the SolarWinds attack is that it was caused by the exploitation of a hacker who injected a backdoor communications protocol. This means that months ahead of the attack, hackers broke into SolarWinds systems and added malicious code into the company's software development system. Later on, updates being pushed out included the malicious code, creating a backdoor communication for the hackers to use. Once a body is hacked, access can be gained to many. An explosion of network devices What has made the threat of cyberattacks much more prominent these days has been IT's growth in the last 20 years, notably cheaper and cheaper IoT devices. This has led to an explosion of network devices. IT spending has never really matched the pace of hardware and software growth Compounding this issue is that IT spending has never really matched the pace of hardware and software growth. Inevitably, leading to vulnerabilities, limited IT resources, and an increase in IoT devices get more attention from would-be hackers. Bridging the cybersecurity gap In the author's view, this is the main reason why the cybersecurity gap is growing. This is because it inevitably boils down to counter-strike versus counter-strike. IT teams plug holes, and hackers find new ones, that is never going to stop. The companies must continue fighting cyber threats by developing new ways of protecting through in-house testing, security best practice sources, and both market and customer leads. End-user awareness One of the key battlegrounds here is the education of end-users. This is an area where the battle is being won at present, in the author's opinion. End-users awareness of cybersecurity is increasing. It is crucial to educate end-users on what IoT devices are available, how they are configured, how to enable it effectively, and critically, how to use it correctly and safely. Physical security network Monitor™ is a software platform that provides a top-down view of the physical security network and ecosystem A valuable product that tackles cybersecurity is, of course, Razberi Monitor™, which is new to ComNet's portfolio. Monitor™ is a software platform that provides a top-down view of the physical security network and ecosystem. It monitors and manages all the system components for cybersecurity and system health, providing secure visibility into the availability, performance, and cyber posture of servers, storage, cameras, and networked security devices. Proactive maintenance By intelligently utilising system properties and sensor data, Razberi's award-winning cybersecurity software prevents problems while providing a centralised location for asset and alert management. Monitor™ enables proactive maintenance by offering problem resolutions before they become more significant problems. Identifying issues before they fail and become an outage is key to system availability and, moreover, is a considerable cost saving. Video surveillance solutions provider Advanced Technology Video launches IPMV2FI IP mini vandal dome camera
Advanced Technology Video (ATV) a leading provider of innovative video surveillance solutions announces the release of its new IP mini vandal dome camera. The IPMV2FI is the newest addition to the ATV IP Series product line. The fully featured 2MP IPMV2FI is equipped with a 3.7mm wide angle fixed lens, a 1/2.8" progressive scan RGB CMOS sensor and True Day/Night. It delivers triple video streams simultaneously at 30-ips at 1080p using H.264 compression and supports a Micro-SD memory card slot for local event detection recording. The camera has 24 IR LED's for a range of up to 60ft night-time visibility. Additionally, the mini vandal dome is IP66 rated and has PoE and 12VDC power options. "ATV is very pleased to release an IP mini vandal dome. We expect this model to be adopted by many of our customers as the price is very affordable," says Keith Shaver, ATV's VP of Sales and Marketing. As with all ATV IP cameras, ONVIF Profile S compliance is guaranteed and is complemented with ATV's powerful ATVision Pro® Remote Management Software featuring video monitoring, playback, recording, setup, PTZ control, system up-grade, MAP integration and multi-site system health monitoring. Advanced Technology Video introduces three new IP cameras with IR LED's
Advanced Technology Video (ATV) a leading provider of innovative video surveillance solutions, announces the release of three new IP cameras to the ATV IP Series product line. The IPVD2TI vandal dome, IPFD2TI fixed dome and the IPB2TI bullet cameras provide a new 3.5-16mm Varifocal-Auto Iris Lens to the budget-friendly family, along with the existing True Day/Night functionality and progressive scanning. These models provide high quality video with 2MP Full HD resolution and deliver triple video streams simultaneously at 30ips using H.264 compression. In addition, both the IP2TBI bullet and the IPVD2TI vandal dome cameras offer 36 IR LEDs, while the IPFD2TI fixed dome camera provides 30 IR LEDs lights. All three cameras are IP66 rated and are designed to withstand harsh weather conditions. "We're excited to release these three affordable IP cameras with expanded features to assist in customer installations. As the IP market continues to grow, ATV will continue to expand our IP series product line", says Keith Shaver, ATV's VP of Sales and Marketing. The three IP cameras support a micro-SD memory slot for local recording and can be powered through 12VDC or PoE. They are designed for a wide-range of indoor or outdoor environments.
Related white papers
The borderless control room
Monitoring traffic flow: Everywhere, all the time
Six things to look for when adding AI cameras to your operation