LILIN CCTV Observation Kits
(4)
Browse CCTV Observation Kits
CCTV observation system products updated recently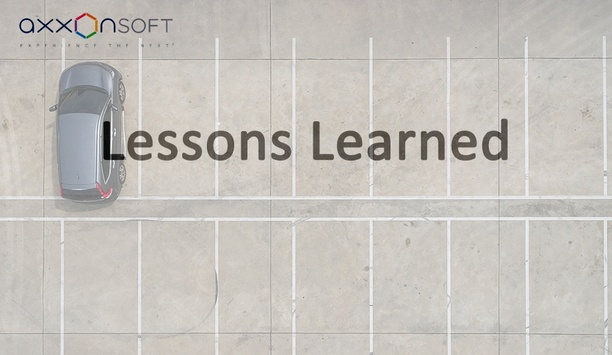 Lessons Learned with AxxonSoft: How have you adapted to the COVID-19 pandemic?
The coronavirus pandemic has brought about an unprecedented crisis for businesses and individuals. It has also created a new normal, notwithstanding the disruption to our lives, ultimately changing life as we knew it. However, our resilience as humans will ensure that we survive and become better, stronger, and more determined than ever before. As I mentioned, both businesses and individuals have struggled significantly to balance the need for safety versus survival. But at AxxonSoft, we remain committed to keeping our people safe, while ensuring that our support and commitment to our clients are not compromised. Ensuring business continuity At AxxonSoft, our vision has always been to ensure business continuity through enhanced safety and video surveillance offerings. Adhering to the COVID-19 regulations, we are prescribing to social distancing to slow the spread of the virus. As such, we are utilising this time to ensure that our service offering is optimised to afford our clients the ability to repurpose and extend their remote working viabilities. As an essential service provider, we have ensured that we are providing the right tools to our clients to comply with regulations. Our video analytics and face recognition services have no reliance on on-site control rooms and, therefore, clients' security solutions and personal safety are not compromised. Innovation reimagined During these precarious times, our focus remains on support and service. Our development team continues to work tirelessly to ensure that you can use our software during the lockdown and have accelerated innovation to this end. While we must maintain social distancing, we can and will still be of service to our community Therefore, we are proud to present version 4.11 of the Intellect PSIM, which offers our clients a neural network-based analytical tracker which recognises specific types of objects, such as humans and vehicles. We have also equipped this version with video wall management interface, automatic object tracking and a web reporting subsystem. Behavioural analytics generates data by detecting specific postures, like crouching, shooting or any potentially dangerous scenario. Our surveillance software operates on a three-pronged approach: calibration, detection and measurement, offering a comprehensive bird's-eye view to clients. This upgrade also upholds mandated social distancing measures and keeps any face-to-face meetings to a minimal. The silver lining is that you can even use this technology when the pandemic is over. Now that's what I call experiencing the next with AxxonSoft! Finding solutions to the challenges Our specialist technology and frontline technical support staff will ensure that your business is protected during and post-lockdown. We will continue to ensure that we provide solutions to the new challenges that the coronavirus brings, ensuring that our clients can emerge stronger and more responsive to any changes in the future. Our surveillance software operates on a three-pronged approach: calibration, detection and measurement While we must maintain social distancing, we can and will still be of service to our community. After all, change is not just about technology but about mastering mindsets. The COVID-19 disaster has demanded that businesses embrace tech disruptions as early as possible and apply technology in imaginative ways to define the new world of work. Until next time, stay safe!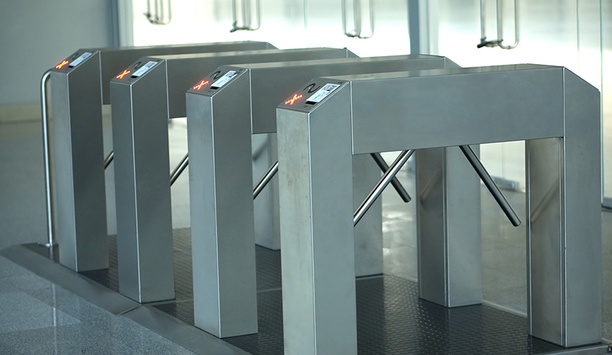 The digital transformation of access control solutions
The safeguarding of premises through the monitoring of entrance and exit points has traditionally been a very manual aspect of security. Human operators have been relied on to make decisions about who to admit and deny based on levels of authorisation and the appropriate credentials. But the access control business, like many industries before it, is undergoing its own digital transformation; one where the protection of premises, assets and people is increasingly delivered by interconnected systems utilising IoT devices and cloud infrastructure to offer greater levels of security and protection. Modern access control solutions range from simple card readers to two factor authentication systems using video surveillance as a secondary means of identification, right through to complex networks of thermal cameras, audio speakers and sensors. These systems, connected through the cloud, can be customised and scaled to meet the precise requirements of today's customer. And it's the ease of cloud integration, combined with open technologies and platforms that is encouraging increasing collaboration and exciting developments while rendering legacy systems largely unfit for purpose. Remote management and advanced diagnostics Cloud technology and IoT connectivity means remote management and advanced diagnostics form an integral part of every security solution.Cloud technology and IoT connectivity means remote management and advanced diagnostics form an integral part of every security solution. For example, as the world faces an unprecedented challenge and the COVID-19 pandemic continues to cause disruption, the ability to monitor and manage access to sites remotely is a welcome advantage for security teams who might otherwise have to check premises in person and risk breaking social distancing regulations. The benefits of not physically having to be on site extend to the locations within which these technologies can be utilised. As an example, within a critical infrastructure energy project, access can be granted remotely for maintenance on hard to reach locations. Advanced diagnostics can also play a part in such a scenario. When access control is integrated with video surveillance and IP audio, real-time monitoring of access points can identify possible trespassers with automated audio messages used to deter illegal access and making any dangers clear. And with video surveillance in the mix, high quality footage can be provided to authorities with real-time evidence of a crime in progress. Comprehensive protection in retail Within the retail industry, autonomous, cashier-less stores are already growing in popularity The use of connected technologies for advanced protection extends to many forward-looking applications. Within the retail industry, autonomous, cashier-less stores are already growing in popularity. Customers are able to use mobile technology to self-scan their chosen products and make payments, all from using a dedicated app. From an access control and security perspective, connected doors can be controlled to protect staff and monitor shopper movement. Remote management includes tasks such as rolling out firmware updates or restarting door controllers, with push notifications sent immediately to security personnel in the event of a breach or a door left open. Remote monitoring access control in storage In the storage facility space, this too can now be entirely run through the cloud with remote monitoring of access control and surveillance providing a secure and streamlined service. There is much to gain from automating the customer journey, where storage lockers are selected online and, following payment, customers are granted access. Through an app the customer can share their access with others, check event logs, and activate notifications. With traditional padlocks the sharing of access is not as practical, and it's not easy for managers to keep a record of storage locker access. Online doors and locks enable monitoring capabilities and heightened security for both operators and customers. The elimination of manual tasks, in both scenarios, represents cost savings. When doors are connected to the cloud, their geographical location is rendered largely irrelevant. Online doors and locks enable monitoring capabilities and heightened security for both operators and customers They become IoT devices which are fully integrated and remotely programmable from anywhere, at any time. This creates a powerful advantage for the managers of these environments, making it possible to report on the status of a whole chain of stores, or to monitor access to numerous storage facilities, using the intelligence that the technology provides from the data it collects. Open platforms power continuous innovation All of these examples rely on open technology to make it possible, allowing developers and technology providers to avoid the pitfalls that come with the use of proprietary systems. The limitations of such systems have meant that the ideas, designs and concepts of the few have stifled the creativity and potential of the many, holding back innovation and letting the solutions become tired and their application predictable. Proprietary systems have meant that solution providers have been unable to meet their customers' requirements until the latest upgrade becomes available or a new solution is rolled out. This use of open technology enables a system that allows for collaboration, the sharing of ideas and for the creation of partnerships to produce ground-breaking new applications of technology. Open systems demonstrate a confidence in a vendor's own solutions and a willingness to share and encourage others to innovate and to facilitate joint learning. An example of the dynamic use of open technology is Axis' physical access control hardware, which enables partners to develop their own cloud-based software for control and analysis of access points, all the while building and expanding on Axis' technology platform. Modern access control solutions range from simple card readers to two factor authentication systems using video surveillance as a secondary means of identification Opportunities for growth Open hardware, systems and platforms create opportunities for smaller and younger companies to participate and compete, giving them a good starting point, and some leverage within the industry when building and improving upon existing, proven technologies. This is important for the evolution and continual relevance of the physical security industry in a digitally enabled world. Through increased collaboration across technology platforms, and utilising the full range of possibilities afforded by the cloud environment, the manufacturers, vendors and installers of today's IP enabled access control systems can continue to create smart solutions to meet the ever-changing demands and requirements of their customers across industry.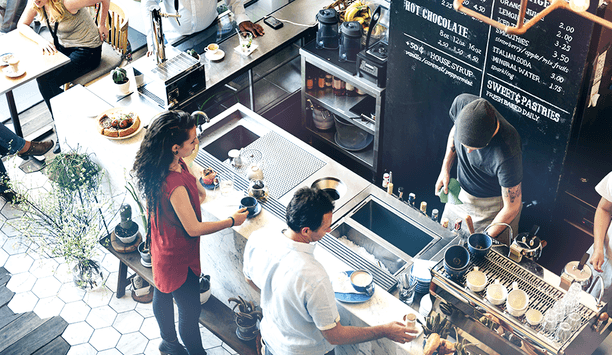 Video analytics trends: Security and business intelligence
In the physical security space, video analytics have historically over-promised and under-delivered, often leaving end users sceptical about their capabilities. However, increased integration with security solutions and other business systems, as well as developments in deep learning and artificial intelligence (AI), have given video analytics a significant boost in recent years. Here, we take a look at the key trends putting video analytics in the spotlight, and how this opens up new opportunities for increased security and business intelligence. Deep learning and AI will enhance video analytics capabilities At the start of 2018, our security industry experts commented on how deep learning technology and Artificial Intelligence (AI) would extend to the video surveillance industry, allowing security professionals to gain very specific insights into human behaviour. Our experts predicted that this would permit organisations to reduce risk, enable efficiencies, reduce costs, ensure compliance and provide faster access to stored video. With AI-enables video systems, video analytics are set to perform more complex applications at a higher level of accuracy. Image processing developments allow intelligent analytics According to Ambarella's Chris Day, advancing chip technology combined with the neural network approach to computer vision is game changing for video analytics. Since the problem of higher resolution has already been solved, the key differentior for video surveillance systems will be the ability to add computer vision in parallel with image processing and high-resolution encoding – ideally in a chip that is low-power. Integration with security systems increases video analytics value Video systems produce an immense amount of data that is often wasted, says Bosch Security Systems' Sean Murphy. When video analytics alerts are integrated with other security systems, video events can trigger responses from other parts of the security solution. For example, cameras with video analytics can initiate intrusion detection system events initiate intrusion detection system events, prompting the panel to take action by alerting the central station or sending video to security personnel. Video analytics add value with actionable business intelligence Adding network video to the current generation of Internet of Things (IoT) solutions provides actional value beyond situational intelligence for security purposes. With increasingly intelligent sensors, interactions between business systems are becoming more sophisticated, providing a value greater than the sum of the parts. Organisations can use smart applications to reduce energy consumption, allocate workspace, and reduce operating costs. In a retail environment, analytics are now capable of assessing a scene for occupancy and crowd control, even generating reports of trends over time. Video analytics detect abnormalities to predict incidents Camera-based video analytics can go beyond assessing a current scene to predicting potential risks before they occur, explains Pelco's Jonathan Lewitt. Based on predetermined factors or analysis of prior events, systems can collect all available information to determine the level of severity of a situation and whether an action needs to be taken. At the same time, systems can correlate data from video and other sources to help analyse similar occurrences in the future. Video analytics increasingly supplemented with audio analytics Audio analytics are often overlooked, notes Hanwha Techwin's Paul Kong, perhaps due to differing privacy laws from video surveillance. However, audio analytics processed in a camera can help provide a secondary layer of verification for events, as well as identifying gunshots, screams, or other sounds indicating an incident is taking place. This makes audio analytics ideal for dealing with active shooter events at schools and campuses. As Louroe Electronics' Richard Brent explains, audio analytics software can detect rising levels of human aggression, as well as recognising firearm discharge. This can trigger alerts to ensure incidents are dealt with swiftly.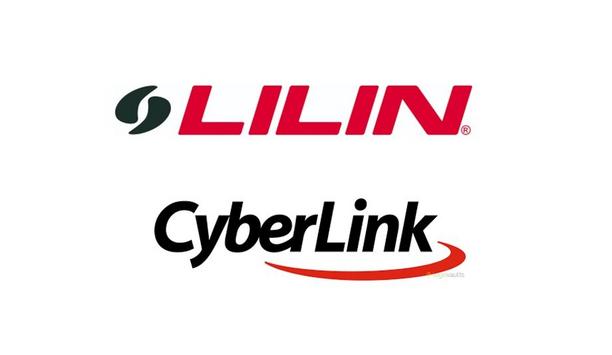 LILIN and CyberLink enter strategic partnership with facial recognition system integration to offer one-stop intelligent security solution
LILIN, a globally renowned manufacturer of IP video cameras, recording devices, and software, announced a strategic partnership with CyberLink, a pioneer of AI and facial recognition technologies to strike business opportunities for facial recognition. Together, CyberLink's FaceMe AI facial recognition engine will be integrated into the LILIN facial recognition system to create comprehensive smart security and smart retail solutions. FaceMe AI facial recognition solution CyberLink's FaceMe AI facial recognition engine achieves up to 99.7% accuracy of the NIST FRVT test, ranked No. 1 in Taiwan, and when combined with LILIN's smart security solutions, enables one-stop smart security, data analysis and warning system service. LILIN's smart security solution is suitable for access control management of commercial offices and factories and can provide business analysis for the restaurant and retail industries as well. AI facial recognition system LILIN's AI facial recognition system not only has the advantage of '3 High' elements, encompassing a 'High' recognition rate Along with over 40 years of experience in IP video manufacturing and development of IP cameras, recording devices and software, LILIN continues to pursue innovation. LILIN's AI facial recognition system not only has the advantage of '3 High' elements, encompassing a 'High' recognition rate, 'High' capacity, up to 100,000 face database and 'High' elevation angle to be recognised, but also supports multiple image inputs, and image search facial recognition, making it easy to distinguish the trajectory of personnel. Furthermore, companies can create file identification through a photo of the ID, and use one-stop central management to synchronise the data immediately, greatly reducing the precious time spent on complicated processes! Intelligent security solutions "LILIN has many years of smart security experience, providing insight into the market's needs for creating a comprehensive intelligent security solution. LILIN is pleased to partner with CyberLink and integrates FaceMe into our facial recognition system to strengthen smart retail, smart healthcare, smart factory, and smart business applications. Through continued efforts, I believe that LILIN will provide the most advanced total security solution for global customers." said Mr. C.C. Hsu, LILIN's President. "If there was ever a field worthy of continued research and innovation, it's security," said Dr. Jau Huang, CEO of CyberLink, adding "Without a doubt, LILIN is a globally renowned provider and manufacturer of IoT devices and CyberLink is a worldwide pioneer developing facial recognition applications for connected devices. Together, we are setting a new standard for what makes a place secure by bringing to market new technologies that make our customers safer, and our businesses smarter."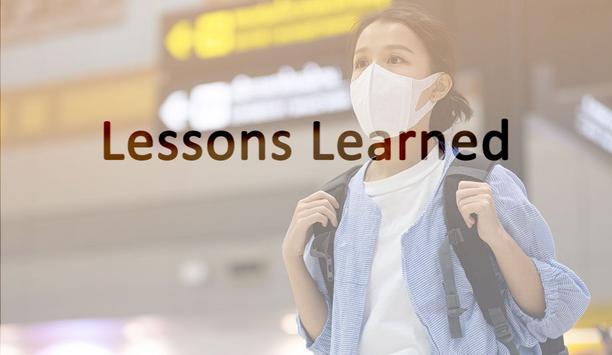 Lessons Learned with Merit LILIN: What is the most innovative COVID-19 solution?
The COVID-19 pandemic is the defining global health crisis of our time. In order to be able to fight against it, mask detection and temperature measurement have become daily routines for everyone. In this situation, Merit LILIN, with over 40 years of experience in IP video manufacturers of IP cameras, recording devices, and software, have created a cost-effective COVID-19 solution to ensure end-user health and safety. Temperature measurement Many solutions should provide temperature information, with alert settings that trigger alarms when temperatures are high. The main component of LILIN Temperature Measuring Camera is a dual-lens camera with two sensors, one a visible image lens and the other a thermal array sensor. This design not only provides temperature information and color image information but also high-temperature alert settings when the temperature exceeds. Mask detection With COVID-19 rules and regulations now incorporating person protection equipment such as masks, many solutions are now geared towards mask detection. LILIN has its own mask detection AI, which can be run on an i3 CPU-supported PC. Using the LILIN AI system and Aida NAV server, the system can recognise if the person is wearing a mask or not. If the system identifies a user that is not wearing a mask, an alert goes out with an image of the person. It allows the application to run automatically and enforces the wearing of masks in many situations. A notification is sent to an administrator when an image of a person is captured. Social distancing measures In addition to temperature measurement and mask detection becoming daily epidemic prevention matters, maintaining social distance is extremely significant as well. Through the LILIN Aida detection system, people can calculate the social density and use it with alarm notifications, if an area exceeds the density threshold. Moreover, the LILIN COVID-19 solution has a wide range of applications in different sectors, including schools, public transportation systems, offices, retail and more. By doing so, extensive safety measures can combat COVID-19, providing the public with intelligent epidemic prevention solutions, through innovative AI detection systems.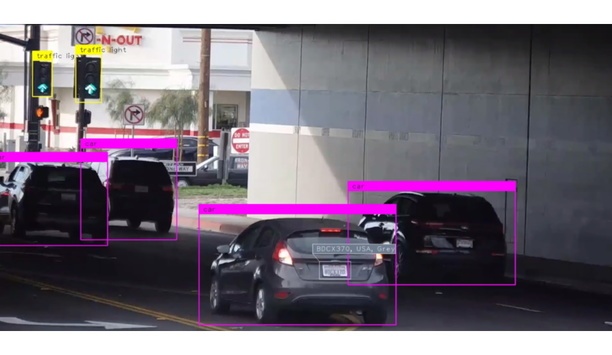 LILIN transforms intelligent traffic systems with the AIDA traffic management platform
With the introduction of the AIDA Traffic Management platform, LILIN has transformed Intelligent Traffic Systems from expensive, often inaccurate, and inflexible computer-vision solutions into a new simplified platform with embedded Artificial Intelligence (AI) that learns, adapts and detects every detail of street-level vehicle activity. Engineered for seamless integration into LILIN Windows®-based VMS products including Navigator Control Center, Navigator Corporate, and Navigator Enterprise, AIDA Traffic Management installs on the edge and uses metadata to bring real-time traffic data to organisations and municipalities. Enforcing parking and traffic violations AIDA is purpose-built for a flexible range of ITS applications, making each user-selected function completely automated and cost-efficient. For example, AIDA can extract data from vehicles traveling on multi-lane highways or urban streets, allowing municipalities to better enforce parking and traffic violations, recover stolen cars, or assist law enforcement in Amber Alerts. AIDA can recognise 12 licence plates per second on vehicles traveling up to 125 miles per hour AIDA can recognise 12 license plates per second on vehicles travelling up to 125 miles per hour, casting an astonishingly wide net. Police can store and later access this data, enabling investigators to zero in on a suspect's whereabouts and behavioural patterns. Besides monitoring cars, trucks and motorcycles, AIDA can detect pedestrians loitering or entering restricted areas. Capturing vital operational data In a parking lot, AIDA can compare licence plate data to pre-defined lists of allowed or excluded vehicles before taking an appropriate action, such as opening a gate or generating an alert if an unauthorised vehicle enters an area as a value-added service. It can also locate available parking slots and broadcast this information to incoming cars. In addition to its security role, AIDA can capture vital operational data about parking infrastructures, including the number of cars served by time, day, and length of stay. This data can then be applied to help optimise a staffing schedule and maximise the profitability of a parking lot's rate structure. AIDA removes the hassles of traditional computer vision techniques that require extensive, CPU-draining image processing. In contrast, AIDA software incorporates an AI engine that is instructed to learn what to look for and is able to run multiple models on distributed AI CPU, GPU, and VPUs.
Featured white papers
Building a safe ecosystem for visitors post COVID-19
Download
Smart security cameras: excellence in retail
Download
5 reasons to integrate mobile technology into your security solution
Download