Avigilon CCTV Observation Kits
(1)
Browse CCTV Observation Kits
CCTV observation system products updated recently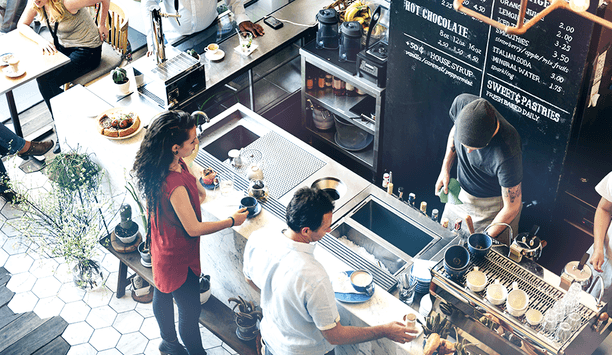 Video analytics trends: Security and business intelligence
In the physical security space, video analytics have historically over-promised and under-delivered, often leaving end users sceptical about their capabilities. However, increased integration with security solutions and other business systems, as well as developments in deep learning and artificial intelligence (AI), have given video analytics a significant boost in recent years. Here, we take a look at the key trends putting video analytics in the spotlight, and how this opens up new opportunities for increased security and business intelligence. Deep learning and AI will enhance video analytics capabilities At the start of 2018, our security industry experts commented on how deep learning technology and Artificial Intelligence (AI) would extend to the video surveillance industry, allowing security professionals to gain very specific insights into human behaviour. Our experts predicted that this would permit organisations to reduce risk, enable efficiencies, reduce costs, ensure compliance and provide faster access to stored video. With AI-enables video systems, video analytics are set to perform more complex applications at a higher level of accuracy. Image processing developments allow intelligent analytics According to Ambarella's Chris Day, advancing chip technology combined with the neural network approach to computer vision is game changing for video analytics. Since the problem of higher resolution has already been solved, the key differentior for video surveillance systems will be the ability to add computer vision in parallel with image processing and high-resolution encoding – ideally in a chip that is low-power. Integration with security systems increases video analytics value Video systems produce an immense amount of data that is often wasted, says Bosch Security Systems' Sean Murphy. When video analytics alerts are integrated with other security systems, video events can trigger responses from other parts of the security solution. For example, cameras with video analytics can initiate intrusion detection system events initiate intrusion detection system events, prompting the panel to take action by alerting the central station or sending video to security personnel. Video analytics add value with actionable business intelligence Adding network video to the current generation of Internet of Things (IoT) solutions provides actional value beyond situational intelligence for security purposes. With increasingly intelligent sensors, interactions between business systems are becoming more sophisticated, providing a value greater than the sum of the parts. Organisations can use smart applications to reduce energy consumption, allocate workspace, and reduce operating costs. In a retail environment, analytics are now capable of assessing a scene for occupancy and crowd control, even generating reports of trends over time. Video analytics detect abnormalities to predict incidents Camera-based video analytics can go beyond assessing a current scene to predicting potential risks before they occur, explains Pelco's Jonathan Lewitt. Based on predetermined factors or analysis of prior events, systems can collect all available information to determine the level of severity of a situation and whether an action needs to be taken. At the same time, systems can correlate data from video and other sources to help analyse similar occurrences in the future. Video analytics increasingly supplemented with audio analytics Audio analytics are often overlooked, notes Hanwha Techwin's Paul Kong, perhaps due to differing privacy laws from video surveillance. However, audio analytics processed in a camera can help provide a secondary layer of verification for events, as well as identifying gunshots, screams, or other sounds indicating an incident is taking place. This makes audio analytics ideal for dealing with active shooter events at schools and campuses. As Louroe Electronics' Richard Brent explains, audio analytics software can detect rising levels of human aggression, as well as recognising firearm discharge. This can trigger alerts to ensure incidents are dealt with swiftly.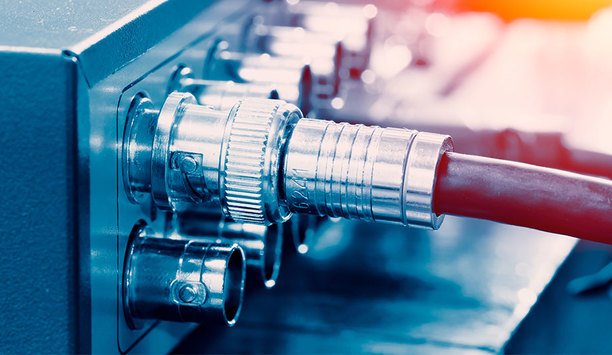 HD over Coax provides cost-effective video surveillance upgrade
According to IHS Market, it is estimated that there are over 60 million security cameras in the United States, and other reports say these cameras capture more than four billion hours of footage per week. Over the last decade, IP camera technology has dominated the conversation as it has provided users with a broad offering of enhanced image quality and features. With a large percentage of existing security systems relying on analogue, many end users looking for high definition (HD) video quality have been forced to take on a complete system overhaul. Infrastructure overhaul for HD video To make the switch, customers would need to change everything, from cameras to hardware to wiring– not to mention the lengthy installation process that would ensue. IP cameras also require higher Internet speeds and more cloud space. Whether constrained by budget, bandwidth or storage, many end users have been unable to adopt this new video surveillance method.Thanks to technological advancements within the security industry, HD over Coax offers a viable solution for integrators and end users alike Thanks to technological advancements within the security industry, HD over Coax offers a viable solution for integrators and end users alike. By utilising the current Coaxial cables, this offering yields high definition video, while requiring minimal infrastructure changes and is an optimal surveillance choice for security customers. Plus, with new advancements and updates being made frequently to this technology, there is a solution for every security need. The enhanced alternative of HD over Coax has been warmly welcomed in the security industry, thanks to its simple solutions and ever-evolving features. Many new analogue HD cameras are "plug and play," able to connect directly to existing Coaxial cables. This eliminates the need for a complete system change, creating cost-savings for the end user and an enhanced video quality offering. Easy solutions for HD video As a result, integrators can cost-effectively upgrade their customer's surveillance solution while using their legacy infrastructure, making it an attractive option for end users and an easy sell for dealers. Latency in video is another common issue with network-based camera systems, where even the slightest delay in video surveillance can hinder security response HD over Coax cameras themselves are always expanding and evolving to meet a wide array of security needs. With the introduction of fisheye and multi-sensor cameras, users now have a multitude of coverage options, not to mention the introduction of 4K bringing resolution options to the same level as IP. Some newer technologies are even touting 4K cameras paired with 4K digital video recorders (DVRs) made specifically for analogue systems. Longer cables grant transmission for up to 1600 feet, double the distance of standard analogue solutions, and triple that of IP systems. This single cable is able to transmit both HD video and audio. Recently, broadcast quality audio over Coax has become available in limited models, a substantial improvement over older analogue technology, which was unable to transmit audio. Stopping video delay Latency in video is another common issue with network-based camera systems. Even the slightest delay in video surveillance can hinder security response. IP cameras are forced to compress and packetise their video for transmission. The outcome of this is a reduced number of images per video, which in turn causes delay. HD over Coax on the other hand, delivers an unlimited amount of HD images in real time, with smooth motion and impressive clarity. Additionally, the point-to-point transmission delivers uncompressed video free of lag. Another touted benefit is that, unlike IP networked cameras, analogue systems provide a more secure video transmission. With so much sensitive information housed on a businesses' network, adding another point of network access through an IP camera can create concerns for cyber security risks. HD over Coax delivers an unlimited amount of HD images in real time, with smooth motion and impressive clarity Preventing network hacking With HD over Coax, the physical connections between the camera and DVR prevent network hacking. By keeping the video surveillance system offline, security professionals are able to direct their attention to the physical threats at hand, rather than having to focus on deterring cyber security risks. One of the primary difficulties of deploying HD video solutions is the fact that many older systems utilise a wide variety of HD standards and platforms. To make matters more complicated, after HD over Coax was brought to market, manufacturers raced to create their own version of this technology. Today, the most popular proprietary standards are HD-CVI, HD-TVI and AHD. However, integrators and customers found that attempting to manage multiple HD technologies proved to be near impossible.Integrators and customers found that attempting to manage multiple HD technologies proved to be near impossible Diversifying surveillance through one DVR To combat these issues, manufacturers have introduced products with more flexibility to their portfolios. One example of this is the penta-brid DVR which grants the ability to seamlessly integrate multiple technologies deployed across one application. This means that systems with diverse camera brands and technologies, such as a mix of HD-CVI, HD-TVI, AHD, analogue or IP, can be connected through one DVR. For many end users with legacy analogue systems, penta-brid DVRs give them greater freedom to choose between a variety of solutions, rather than being limited to one option. With video resolution increasing, the space needed to store the footage is similarly rising. Penta-brid technology has been able to adapt to these evolving needs, giving users ample storage space to house the HD and 4K surveillance video with some of the newest models including H.265 compression. HD casino surveillance made simple For casinos, HD images are critical for identifying unauthorised personnel and unlawful behaviours to create a safe environment for guests and staff While HD over Coax is beneficial to many end users and integrators, those in the casino and hospitality markets find it crucial. With a combination of high profile guests, large amounts of cash on hand, constant crowds and strict industry regulations, reliable video surveillance is a must. Deploying new IP systems comes at a stiff price. When looking to upgrade their video surveillance, casinos must also be mindful of the installation process. When moving to an IP-based system, ripping out old wires and replacing them with new is the standard practice. This practice can be both disruptive and costly, not to mention gaming regulations require casino activities be monitored at all times so a complete system shutdown would result in revenue loss. This cost can be hard to justify, especially when the current legacy analogue system remains in working condition with only the lower image resolution to date it. For these scenarios, the most cost-effective option is to leverage the legacy infrastructure, replace the existing cameras with new devices, and reap the benefits that HD video has to offer without any lapse in security. For casinos, HD images are critical for identifying unauthorised personnel and unlawful behaviours to create a safe environment for guests and staff. HD over Coax cameras now offer the same resolution as IP cameras with a plug and play approach, that cuts down on expense without sacrificing quality. For businesses and applications that are unable to adopt IP technology, whether it be cost or time prohibitive, HD over Coax now features most of the same benefits IP has to offer without breaking the bank. By providing clear images in real time, maximising existing infrastructure, and affording cyber security benefits, HD over Coax provides an attractive solution for many end users and integrators.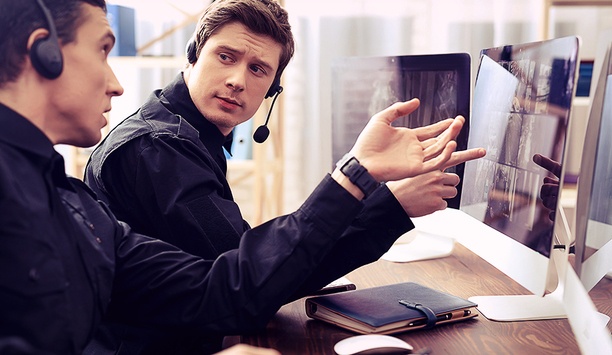 How effective security departments bust multi-million dollar crimes
It had been a particularly slow night. The plant security guard had just made his rounds on this Sunday evening shift. As soon as he passed the weighing scales, he could enter the guard shack and get off his feet. Challenging a curious incident However, on this night, he noticed the waste vendor's truck sitting half on and half off the scale. He stopped dead in his tracks to see if the truck would back up and completely sit on the scale. It never did. The observant guard walked up to the truck and challenged the driver who seemed surprised. "Hey, you're not weighing your truck properly." The driver fumbled for a response before replying, "Sorry, I was on the phone with a friend. I didn't notice it." But this security guard had the presence of mind to demand the driver's phone. The driver was caught off guard and surrendered the phone. The guard then pulled up the most recent incoming/outgoing calls and saw no calls during the last 30 minutes. "I don't think so." "You don't think so what?" The security guard was frank, "You haven't used this phone in over half an hour." The truck driver sheepishly acknowledged the fact. It was decided to install CCTV covering the weighing area and scales – no easy feat due to poor lighting Preventing crime as it happens Knowing the driver was lying, the security guard ordered the truck back on the scale for a correct weighing and advised the driver that he would report the incident. The security guard wrote up his report and handed it off to his supervisor who, in turn, contacted the local corporate investigator. This investigator was soon on the phone with his boss at corporate headquarters on the other side of the world. Together with Security, they decided to install CCTV covering the weighing area and scales – no easy feat due to poor lighting. However, once completed, they waited. They would not have to wait long. For the next two months, the waste vendor trucks, filled to the brim with production waste, black-and-white paper and other waste products from the plant, would stop on the scale only for a moment and then drive the front half of the truck off the scale for weighing. It was obvious that the vendor was cheating the company by only paying for half the waste. After two months, it was decided to catch the next cheating driver "en flagrante." Sure enough, the next truck went half on and half off the scale and was weighed. Security then asked the unsuspecting driver to park his truck and invited him inside the building to talk to a supervisor. The driver signed an incriminating statement about the scheme and his role therein. They sent him on his way asking him to keep it quiet Waiting for the driver in a large office was the local investigator and his close friend, the Head of Security. After a difficult interview, the driver admitted to cheating on the scales over a two-year period—he claimed that some of the scale cheating was done at the direction of the vendor's management, while some of it he did himself by "ripping off" the vendor—which he acknowledged was dangerous. Working with authorities The driver signed an incriminating statement about the scheme and his role therein. They sent him on his way asking him to keep it quiet—they would see what they could do for him later on. In the meantime, Corporate Investigations had received a due diligence report on the vendor company which contained disturbing news—the company and its managers were associated with a countrywide waste management mafia. The report suggested that the vendor had a reputation for thefts and involvement in numerous lawsuits regarding thefts and embezzlement. Shockingly, no prior due diligence had ever been conducted on the vendor. Fortunately, the plant's finance and audit team had maintained good records over the past 5 years and were able to re-construct the amount of waste going out the plant door and the amounts being claimed and paid for by the vendor. The discrepancy and loss stood at a multi-million dollar figure. After consulting with the local police authorities and company lawyers, it was decided to pursue a civil case against the vendor. Pursuing legal action The regional lawyer, the Head of Investigations, the Head of Security and the CFO invited the vendor to discuss the problem. Some of the evidence was shown to the vendor's CEO who became indignant and, in order to save face, promised to fire the truck drivers and to repay any losses for the last two months. Inter-dependent entities - security, investigations, finance/audit and legal - combined their resources and agendas to form a unified front That was not enough for the company and a protracted legal battle ensued which lasted several years and resulted in the vendor's paying almost the entire amount in instalments. The vendor was dropped from the contract and internal controls strengthened—the only plant employee dealing with the waste issue left the company and was replaced by two individuals. The plant also began paying more attention to the waste process and less to the production side. Several "lessons learned" come to mind. First, the tripwire came in the person of an astute and well-trained security guard who exhibited some of the best characteristics you want to see from men and women in that profession. The Security Department was also adept at installing the CCTV and capturing the fraud live on videotape. But a far greater lesson was learned—of what can happen when inter-dependent entities (security, investigations, finance/audit and legal) within a company combine their resources and agendas to form a unified front. The results speak for themselves.
Avigilon releases ACM 6 system to enhance video security and access control system
Avigilon Corporation (Avigilon), a Motorola Solutions company, announces the release of the Avigilon Access Control Manager (ACM) 6 system. ACM™ 6 introduces a new model for ordering and delivering end-customer licenses by simplifying how they are issued, distributed and managed. This new process will have customers up and running faster, helping to increase efficiencies. ACM 6 promotes ease of deployment by including default door and wiring templates, support for large card formats and extended support for Mercury controllers. New Concept For Managing Access Control The unification feature of ACM and ACC™ leverages the power of Avigilon Appearance Search™ technology The ACM system integrates with the Avigilon Control Center (ACC) video management software seamlessly, allowing users to search for a person using their ACM cardholder information to view video clips of related door activity. The unification feature of ACM and ACC™ leverages the power of Avigilon Appearance Search™ technology, which makes it possible to search for a person of interest based on their identity name directly from the ACC interface. This allows customers to secure their facility faster and more efficiently. Avigilon launches new concept for managing access control that offers streamlined ordering and licensing delivery system. "The ACM system is transformational in its ability to integrate with ACC software, offering users a seamless solution for both video security and access control," said John Kedzierski, senior vice president, Video Security Solutions at Motorola Solutions. "Combined with greater licensing flexibility, this unification makes ACM a streamlined solution to meet the needs of our customers and end-users."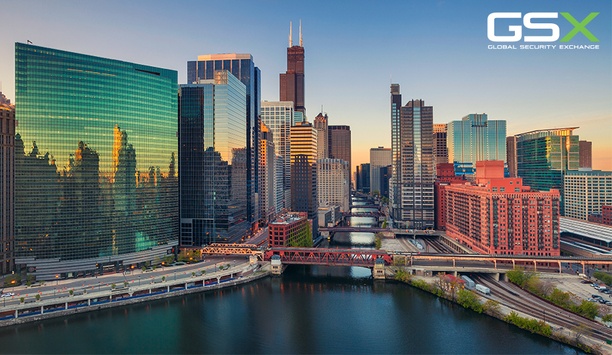 GSX 2019 Review: Emphasising integration, focusing on customer outcomes
Many exhibitors at GSX 2019 saw the show as a success, despite slower booth traffic on the second and third days. According to show sponsor ASIS International, there were more than 20,000 registrants from 125 countries around the world, including those who attended the conference as well as the exhibition. Exhibitors definitely put their best feet forward, enthusiastically promoting their technology breakthroughs, but how convincing were they? The comments from at least one attendee – a large corporate end user who represents a key demographic for show organisers – bluntly suggest that healthy scepticism was on display side-by-side with the promotional energy in play.On this floor, there are some lies being given out. Ask the tough questions, make the exhibitors show you" "On this floor, there are some lies being given out," said Rudy A. Wolter, CTO, Security and Investigative Services for Citigroup, a financial services corporation. He advised fellow attendees to "listen for them, ferret them out, ask the tough questions. Make [the exhibitors] show you." "Don't be afraid to ask these men and women questions," added Wolter. "Don't be afraid to challenge them. If you don't challenge them, they're not getting any better which means we aren't getting any better. At the end of the day, they're the leaders; they're the ones making change; they're the ones touching systems; they're the ones helping integration." Banking security with Verint At Citigroup, Wolter oversees 1,300 bank branches in North America that use Verint systems, including 23,000 cameras tied into a single command centre. Skepticism aside, Wolter also provided evidence that even tough customers can be brought around. Specifically, he is sold on Verint: "When you have a problem, this company listens," he told attendees at a Verint gathering on the show floor. New at GSX 2019 is the Verint Video Investigator, which is software that empowers investigators to quickly find the data they need to identify security threats in near real-time. In all, Verint serves in excess of 2,300 individual financial institutions, with tens of thousands of branches. Wolter was one of several end users willing to sing their praises publicly. Other GSX exhibitors were also proud to have their own real-world success stories. Placing the emphasis on outcomes At GSX, I heard more than once that outcomes are more important than technologies. Customers don't want to hear about technologies, but rather about what those technologies can do for them. Avigilon, now a subsidiary of Motorola Solutions, is another company that is focused on outcomes rather than technology per se. "Instead of focusing on megapixels and terabytes, the end user is focused on perimeter security, loss prevention and risk management," says John Kedzierski, Sr. VP of Video Solutions at Motorola Solutions. "We are working to provide that outcome." The end user is focused on perimeter security, loss prevention and risk management" How operators work to ensure outcomes is another aspect that is changing, says Kedzierski. "Watching video is obsolete," he says. Using Avigilon's new system, the operator instead is looking at colour-coded hexagons; one color means motion, another means an analytic event. Operators click on various hexagons to view video. Also at GSX 2019, Avigilon featured its new H5A camera line, with expanded object classification analytics, detailed object detection, and tracking in crowded scenes; and focused on the Avigilon Blue cloud system. They are working to make every camera capable of detecting faces, which can be matched to a watch list. How technology addresses marketplace changes Addressing the changing marketplace was another GSX theme. As the workplace changes, ASSA ABLOY Americas is adapting its technology to address new employment practices such as "hot-desking", and remote and mobile workers, says Peter Boriskin, Chief Technology Officer. Systems have to be able both to protect assets and also to provide flexibility to accommodate the changing workforce, he said. Corporate acquisitions are directly expanding the capabilities that ASSA ABLOY brings to the market. For example, they recently acquired Luxer One, a locker company that enables secure delivery of packages without customers needing to stand in line or wait for service. Deliveries can be made in seconds. Peter Boriskin of ASSA ABLOY Americas led a booth tour, including new power capabilities gained in the acquisition of LifeSafety Power Another recent ASSA ABLOY acquisition is LifeSafety Power, which is expanding the company's capability to provide proactive data on wired systems by tracking power usage. For example, a spike in current might mean a problem with a component. Compiling "intelligent triggers" enables creation of a dashboard to provide analytics of wired systems. ASSA ABLOY has also been devising predictive analytics of wireless locks to predict battery life, for instance, and to address other maintenance challenges. "We want to know what's going on at a door without visiting it," says Boriskin. New exhibitors make their mark New exhibitors were part of the GSX mix. One new exhibitor was Vaion. It's their first trade show after launching at IFSEC in London in June. Vaion combines a small camera portfolio with on-premise servers and software managed through the cloud for an end-to-end solution. Tormod Ree, co-founder and CEO, calls it a "hybrid cloud delivery model". Vaion is also a "more proactive security model", said Ree. Video is analysed for anomalies, and the server "learns" what is normal and not normal. The system provides alerts and notifications, occupancy counting and traffic control, among other features. And "overlays" are employed to present information on a map. Vaion can highlight video that is more likely to be relevant and prioritise feeds that have more activity. Vaion designs the hardware, which is manufactured in Taiwan. Vaion was a first-time exhibitor at GSX 2019 with their end-to-end video system; Tomod Ree is co-founder and CEO Gunshot detection technology EAGL Technology displayed their "Firefly" gunshot detection technology at GSX 2019. Based on technology originally developed for use in the military for sniper detection, the U.S. Department of Energy adapted it to civilian uses after the Sandy Hook School shooting. Boaz Raz, CEO, said the technology is the "most advanced and affordable, wireless for use indoors or outdoors, and it can control doors and cameras". It doesn't "listen" for gunshots like some competitors; rather it measures energy for "6 sigma" accuracy (almost 100%). Defining, and redefining, end-to-end solutions End-to-end solutions were all the rage at GSX 2019, but Allied Universal was one exhibitor that pondered what, exactly, is an end-to-end solution? It means different things to different people. For example, a video company's end-to-end solution would not include access control. When Allied Universal claims to offer an end-to-end solution, they mean it in the broadest definition of the term, including all security systems deployed for a customer as well as the important human element (i.e., manguarding). "The industry's emphasis on 'end-to-end' doesn't encompass a full solution," says Mike Mullison, Allied Universal's Chief Information Officer. "When somebody uses the term end-to-end, you have to ask: What's at both ends?" The lines between cyber and physical threats are blurring. Clients want full-service solutions" "The lines between cyber and physical threats are blurring," adds Mullison. "Clients want full-service solutions." Allied Universal is adding new technology elements to its offering, and Mullison says "the next phase of growth will be fueled by technology." Allied Universal recently introduced the Heliaus product, a smart phone app that accesses an analytics engine to predict outcomes and prescribe optimum responses. It literally puts technology in a security guard's hand. One customer has found that use of the technology resulted in a 20% reduction in safety and security incidents. The latest in access control among exhibitors In addition to video, access control had a big profile at GSX 2019, as evidenced by ASSA ABLOY America and many other companies. Another example is SALTO Systems, featuring its new NEO cylinder for wireless access control and the SALTO Virtual Network (SVN); the SVN-Flex extends and increases the number of updating points directly to the door. The SVN-Flex extends and increases the number of updating points directly to the door The compact SALTO NEO Cylinder is designed for doors where fitting an electronic escutcheon is not possible or required and can be installed on standard doors, server racks, gates, cabinets, electric switches, or sliding doors. Low energy consumption results in 110,000 cycles with just one set of batteries. Other SALTO products are SALTO KS (Keys as a Service); SALTO BLUEnet Wireless for Bluetooth RF-driven real-time control of doors; the XS4 One Deadlatch stand-alone electronic lock; and JustIN Mobile, which replaces the need for an access card by securely sending a mobile key Over the Air (OTA) to an iOS or Android device from SALTO's ProAccess SPACE management software. The next step in integration A new company reflecting the GSX emphasis on integration is Security and Safety Things (SAST), which is still in launch mode but expects to have its first pilot customers in the Q4. The first camera vendors embracing the SAST platform will have cameras for sale at ISC West in the spring. SAST is creating an Internet of Things (IoT) platform for the next generation of security cameras. The SAST App Store will allow developers to build and market new applications, similar to today's app stores for smartphones.SAST is creating an IoT platform for the next generation of security cameras "SAST is a technology platform, but it is also a business platform and a relationship platform," said Emmanuel Ventadour, VP Sales and Marketing. For app developers, SAST also provides non-technical commercial services (i.e., easing their route to market.) Hartmut Schaper, CEO, emphasises the "openness" of the company. Even though they are a spinoff of Bosch, they are treating every camera manufacturer equally, he says. For integrators, the use of apps can expand their field of play. Apps will empower integrators to use video for more business processes – not just security – and expand their reach with customers, says Schaper. From scepticism to sales There were plenty of product claims at GSX to feed the skepticism of even the toughest of potential customers. Fortunately, product claims were only the beginning of conversations with attendees at this year's show. No doubt manufacturers were put through their paces more than once, and a few of them even came out on the other side with potential new business to show for their efforts. That's the true measure of success at GSX 2019, or any trade show. Click here to read our reviews from Day One and Day Two of the show.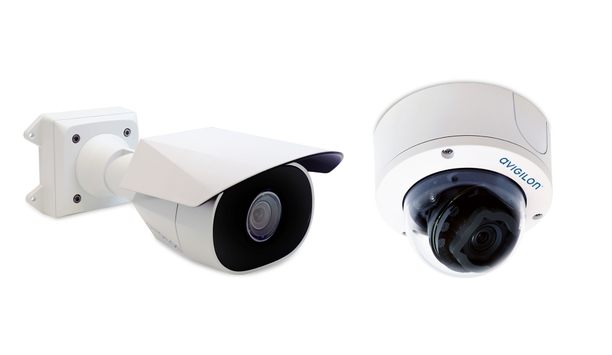 Avigilon Corporation launches H5SL camera line with patented HDSM SmartCodec technology
Avigilon Corporation, a Motorola Solutions company, has announced the launch of its Avigilon H5SL camera line. H5SL camera The H5SL camera is simple and intuitive to install, with a modular design that easily snaps into a variety of base options, helping users to get up and running in minutes. End-users have the flexibility to choose from various lens types, including a new long-range lens that allows them to see with more clarity at farther distances, while audio and input and output connections help them configure actions and alarms for efficient event response. Patented HDSM SmartCodec technology Patented HDSM SmartCodec technology saves on both storage and network bandwidth, helping keep internet connectivity costs down. American-made, built with North American expertise and globally sourced materials, Avigilon stands behind the quality of its H5SL cameras with a 5-year, industry-leading warranty. The H5SL camera line also incorporates Avigilon Unusual Motion Detection "We built our H5SL camera to create a versatile and cost-effective security solution for our customers," said John Kedzierski, senior vice president, Video Security Solutions at Motorola Solutions. "With value and simplicity at the heart of this camera line, our customers will enjoy the ease of installation, flexible design features and various lens options the H5SL offers them." Avigilon Unusual Motion Detection The H5SL camera line also incorporates Avigilon Unusual Motion Detection, an advanced artificial intelligence technology that can be used to notify operators of unusual events that might otherwise have been missed, helping to improve situational awareness and effectively monitor more cameras. The H5SL is offered in 1.3, 2, 3 and 5 MP resolution models and is now available for order. For more information on product availability, customers can come see the live product demonstration at GSX 2019, Booth #723 from September 10 to 12 at McCormick Place in Chicago, USA.
Featured white papers
A blind spot in governance, risk and compliance
Download
H.265 High Efficiency Coding: Video compression for security applications
Download
How to overcome the storage challenges of adopting surveillance AI
Download