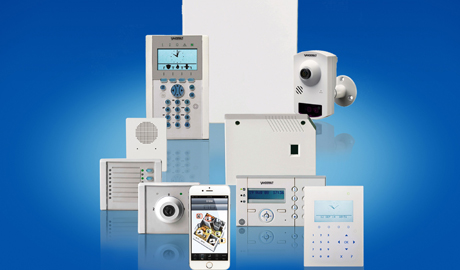 Qognify/Vanderbilt integration enables optimal handling of scenarios triggered
by alarm panels, motion detectors, and other smart intrusion detectors
Qognify, formerly NICE Security, has announced that it has completed the integration of Vanderbilt's SPC Intrusion Detection system with its market-leading Situation Management solution, Situator. The integration was initially designed for a security-conscious customer in the banking sector, and is now available to customers in all market segments. It enables optimal handling of scenarios triggered by alarm panels, motion detectors, and other smart intrusion detectors.
Joint solution
Qognify and Vanderbilt have defined and implemented SOPs (Standard Operating Procedures) that guide operators on how to best respond to both intrusion scenarios affecting security breaches, as well as any maintenance or operational issues that arise. The joint solution ensures that only authorised personnel can enter offices and secured areas. It also enables operators to quickly identify false alarms, without wasting additional resources.
Security incidents
In the event of a security incident, the integration will enable the subsystem to send an alert which automatically triggers an incident in Situator. Situator will then present the operator with the relevant standard operating procedure that evolves with the incident for prompt, effective resolution.
Operational issues
For operational issues, the Vanderbilt system sends failure and maintenance alerts, which in turn prompt Situator to generate the appropriate response process, while automating it and instructing operators of the necessary next steps for quick resolution. The integration can further enhance operations by monitoring visitors who enter and exit branches or ensuring they are opened for business during standard business hours that the bank is committed for.
Enhancing security and safety
"This integration with Qognify delivers a powerful interoperable solution for our mutual customers." said Phil Carroll, Head of Product Line Intrusion for Vanderbilt. "We're proud to team up with Qognify and offer our customers this connection with their market-leading Situator solution."
"We are excited about the completion of the integration between Situator and Vanderbilt SPC intrusion detection system. The combination of the two solutions, already under implementation for a key customer, will make a real difference to customers of many industries," said Moti Shabtai, President of Qognify. "While the first driver for the integration was enhancing security and safety, operational SOPs have been defined as well. The solution helps organisations to focus on their core activities, while knowing that the highest level of security is maintained."
Download PDF version
Download PDF version