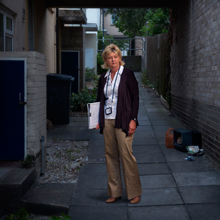 Reliance Protect lone worker safety services framework agreement has been extended until April 2017
Reliance High-Tech recently confirms that its exclusive Framework Agreement to deliver Reliance Protect lone worker safety services to staff in the NHS and UK public sector has been extended for a further year until April 2017.
It will enable any UK public sector organisation that has not yet done so to offer its lone workers the benefits of enhanced personal protection and 24/7 specialist security support whenever they may be exposed to heightened risks at work.
Reliance Protect solution
As the UK's leading provider of lone worker protection services, Reliance High-Tech is already assisting hundreds of NHS Trusts, local authorities, social housing providers, charities and central government agencies to safeguard thousands of lone workers with its Reliance Protect solution via the NHS Framework Agreement.
Offering proven value with the convenience of a fully managed service and guaranteed service levels, the NHS Framework Agreement eliminates the day-to-day burden on public sector organisations of procuring, implementing and running their own lone worker protection solutions. It offers an easy, cost-effective way for employers to mitigate risk, fulfil their duty of care and create a safer working environment via a service that is fully transparent, constantly monitored and accountable to rigorous NHS benchmarks.
Extension to Reliance Protect service
The decision to extend the agreement – that began in April 2013 – for a fourth year is a compelling endorsement of the Reliance Protect service. It combines market-leading personal protection devices with the full assurance of swift back up in the event of a threat or concern. Compliant with the most stringent safety standards, it gives field workers, community-based employees and other public sector staff who may face verbal or physical abuse at work, the peace of mind that emergency support is available at the touch of a button.
Since April 2013, upwards of 30,000 new users have signed up to the service, with the rate of uptake rising month-on-month as awareness grows. Whilst NHS Trusts remain the core of the customer base, the uptake in the wider public sector has grown significantly. Social housing providers, local authorities, charities, probation services, and central Government bodies represent over 50% of new clients accessing the Framework.
"The NHS Framework Agreement enables any public sector organisation to procure Reliance Protect services – which are fully transparent with agreed costs", says Chris Allcard, Head of Lone Worker solutions at Reliance High-Tech

Commenting, Chris Allcard, Head of Lone Worker solutions at Reliance High-Tech, said: "We are delighted that the NHS Framework Agreement is being extended for another year. It provides a resounding confirmation that we are getting it right and the service is meeting our customers' requirements. Recent months have been extremely busy as we have further developed our services, upgraded existing customers onto new devices and contracts, and rolled out solutions to new customers. More organisations have signed up for the service in the last year than at any previous time. To support this, we are investing significantly in staff and IT systems, for example, doubling both our field-based training team and customer support team in the last 12 months.
Reliance Hi-Tech to launch various service developments

"The NHS Framework Agreement enables any public sector organisation to procure Reliance Protect services – which are fully transparent with agreed costs, guaranteed service metrics and robust quality assurance – without a drawn-out or costly tender process. What's more, our team takes care of the administration backed by extensive field-based training, e-learning, local team leader engagement and reporting, so enabling our customers to focus on their business priorities while we help safeguard their staff."
In the coming months Reliance High-Tech will launch a number of service developments, including more flexibility around shared devices. These new features and functions will support changing work patterns such as round-the-clock working, greater workforce mobility and developments in management information reporting, while further strengthening user safety.
UK's most compliant lone worker protection solution
Reliance Protect is the UK's most regulated and compliant lone worker protection solution available. BS8484 accreditation ensures the company, its lone worker devices, monitoring and alarm response capability are fit for purpose and enables alarms to be escalated directly through to regional police services, bypassing the traditional 999 route, to generate the highest police response levels where appropriate. BS5979 Category II is critical for any organisation looking to safeguard workers as it is the highest industry standard for alarm monitoring centres. In addition, ISO27001 accreditation ensures that all customer and staff data is securely managed and dealt with in complete confidence.
Download PDF version