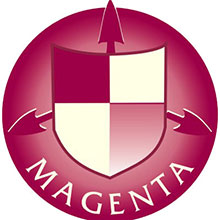 Employees of Magenta Security benefit from full training on joining the company
Zero-hours contracts allow employers to hire staff with no guarantee of work. This effectively means employees work only when they are needed by employers, often at short notice with pay depending on how many hours they work.
Stricter Action
Despite issuing a previous warning that organisations who employ the services of security companies need to do further checks on working conditions for staff, Managing Director Abbey Petkar believes not enough is being done. He believes the practice is putting both security guards and customers at risk.
"The current situation allows anyone to set up a security firm," comments Magenta Security's Managing Director Abbey Petkar. "All they need is a couple of guards with SIA licences. These guards are usually self-employed and on zero contract hours, which is where the problem lies and is something that needs to be addressed."
Unethical practices for employees
"Unlike full-time employees, security guards on zero hours are paid minimum wage and in some instances less than minimum wage, pay no national insurance and don't get any benefits such as holiday or sick pay. And they have no support from a control room and no back-up if they need it. And the situation gets even more serious for the customer, who may not be aware of the consequences until it is too late. If anything happens to one of these self-employed security guards on site there will be no protection, no guarantees and no insurance cover. The customer would be held accountable. And it would just take one big claim to tarnish the whole industry for years to come."
Employees of Magenta Security benefit from full training on joining the company and are recruited knowing that they will receive the majority of the hourly charge rate negotiated. This policy is in place due to Magenta's belief that quality employment means a better service for their clients and customers.
Secure and quality employment

Abbey adds: "We are proud to say that Magenta has no zero-hours contractors on its books nor will we in the future. If you are able to provide employees with secure and quality employment, then the likelihood is that you will get more from your workforce. Zero-hours contracts do not allow employees to build decent careers for themselves and should be condemned."
Magenta Security has its head office in Hounslow, with operations in Swindon, Birmingham, Manchester and Kent. As well as security officers, mobile patrols and electronic surveillance, partnerships with external suppliers means Magenta can provide a variety of additional services to clients including luxury car hire, cleaning and housekeeping.
Save
Download PDF version