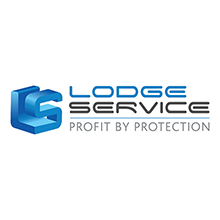 Lodg:IC app is also used to protect and support guards

In the wake of the Manchester United bomb scare, a new smartphone application is launched to enable facilities managers and contractors to minimise lapses in security, says Lodge Service. Its Lodg:IC app has a 'guard tour' programme with pre-set activity logs that guards must complete as they visit designated locations and undertake scheduled tasks on site, such as in a sports stadium, transport network or retail park.
Scanning makes security effective
Security staff visit pre-set fixed points on their rounds where they use a smartphone and the app to scan a QR bar code printed on a plaque, which can be also be attached to items of equipment – whether a dummy bomb, safety apparatus or fire extinguishers for example, for checking.
At the Lodg:IC control centre at Redditch, a duty manager remotely monitors activity that is logged on all the apps in use and is alerted if any task is not completed within pre-set time parameters. An automatic alert prompts the centre to phone the guard immediately and also notify other team members on site or supervisory staff.
The app is also used to protect and support guards, says Lodge Service, particularly lone workers operating at night or when there is a heightened security risk. If the guard is incapacitated and in a prone position this is identified by the app which will send a 'man down' alert to the monitoring centre, together with details of the location, using the smartphone's GPS system.
Security staff scan a QR bar code plaque at the start and end of each duty tour, and can receive an automated message every hour, for example, asking to confirm that they are OK. A simple tap on the phone screen is the only response needed, otherwise the duty manager is alerted.
SOS alert
The app includes an 'SOS alert' by the operator to the monitoring centre, which is activated by pressing on the smartphone screen or a button on a connected Bluetooth device. This connects the guard to the control centre, with two-way, hands-free voice communication. The duty manager can confirm what has happened, and has pre-set instructions on escalating the alert for the attention of other staff, a supervisor or the Police, with the precise location of the incident.
Other features of the app include a diary function, so that the Lodg:IC control centre can enter each guard's work schedule and the timing of each duty tour for the day. The duty manager can follow staff movements remotely, only needing to contact the operator if an appointment is overdue or there is an emergency alert. A guard can log relevant notes on a tour, such as to record a broken fence or gate for attention by a supervisor.
Download PDF version
Download PDF version