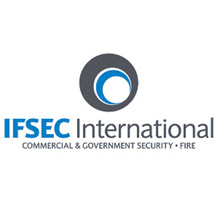 Research indicates that the drone market will be worth $80 billion by 2025 and security applications will account for the biggest share
Sponsored by Dedrone, the Drone Zone will feature live (airborne) demonstrations from drone developers Dedrone, Drone Defence, Sony, Tamron, Hitachi and Yuneec.
Drones have applications in perimeter surveillance, intruder alerts, mobile CCTV, emergency communications networks, facilities surveillance, criminal tool prosecution, fire scene investigations and drone detection.
Drone market increasing
Research indicates that the drone market will be worth $80 billion by 2025 – and security applications will comfortably account for the biggest share, through deployments in surveillance, border control and smart cities.
Customers include police, security services, the military and private businesses. For the first time ever, IFSEC International has created a dedicated space to see drones in action and find out how they can be deployed in your business or organisation.
Quick and efficient threat identification
Its automated, software-based aerial intrusion detection platform DroneTracker provides early warning of illegal civilian UAVs and is used to protect industrial plants, government buildings and other critical infrastructure installations against smugglers, spies and terrorist attacks.
DroneTracker attaches to exterior walls of buildings, rooftops, or special masts, using a combination of audio, video, Wi-Fi and RF sensors to identify illegal drones in the vicinity. The easy configuration and integration with third-party alarm systems allows the customers to identify and remediate threats quickly and efficiently.
Depending on requirements, various countermeasures, such as jammers, can be integrated into the DroneTracker and be triggered automatically. DroneTracker is currently distributed by more than 100 partners in 50 countries. Dedrone, based in San Francisco, California, was founded in 2014 and has the backing of reputable international investors.
Download PDF version
Download PDF version