Digital Barriers plc, the technology company that provides live video streaming, facial recognition and video analytics technologies, completed a management buyout on Oct. 31. The transaction was backed by UK-based Volpi Capital. The now privately-owned company also recently announced that it has secured licences for its facial recognition technology into the automotive sector and is continuing to successfully evolve from hardware solutions to software licensing and channel sales.
SourceSecurity.com caught up with Zak Doffman, CEO of Digital Barriers, for some comments on these latest developments.
SourceSecurity.com: What advantages do you see for Digital Barriers of the new ownership structure — operating as a private company?
Doffman: The strategy for Digital Barriers remains the same: to deliver class-leading innovation within video security and surveillance across the intelligence, defence and law enforcement sectors. We are also now generating more of our revenues from software, channel sales and recurring licence fees, and that will be a big part of our future. Our business is now much more focused and aligned. We are a software business with genuinely world-class products which we are selling into a fast-growing global market, and we already count as our customers and partners some of the leading security and defence agencies in the world, as well as some of the largest technology and services companies in our space. We have always aspired to deliver game-changing, disruptive capabilities to the market, and that has never been more possible than it is now under our new structure.
SourceSecurity.com: Projections are that you will double your revenue to more than £50 million this financial year. Where is that growth coming from?
Doffman: Our revenues this year will primarily come from repeat customers across our regions, but we expect to see particular growth in the United States. Our channel sales are set to see real material growth, beyond the headline overall number, and our relatively nascent software licensing programme has made an exceptional start.
SourceSecurity.com: What positive trends do you see in the market and how will Digital Barriers leverage those trends?
Doffman: We operate in three areas, each of which is experiencing tremendous growth. First, we own a class-leading live video codec, able to deliver live streams at lower bandwidths than any other technology on the market. This technology was designed for military and law enforcement, but now can also be deployed in fleets of vehicles or on body worn devices or even smartphones, and of course CCTV cameras. As a trend, the growth of wireless video surveillance and security that we can enable by making this software more widely available is very exciting.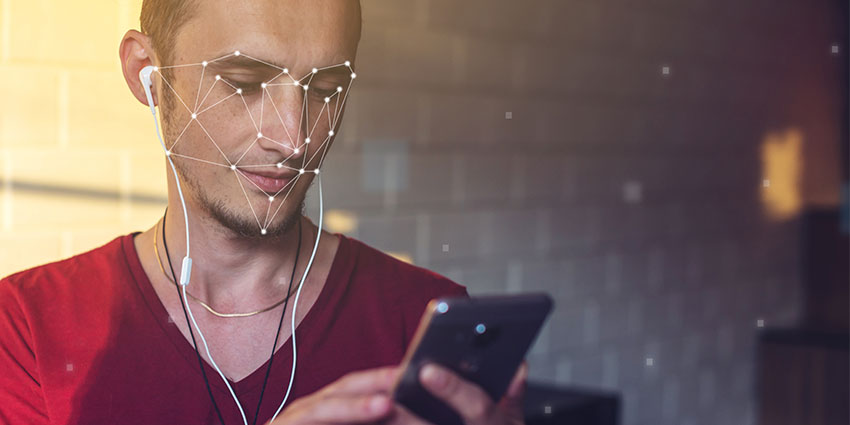 Facial recognition is now being deployed by traditional customers as well as for identity assurance in the mobility and automotive sectors
Second, we have developed a facial recognition solution that has been designed to work in the real world without special hardware and cameras. This is now being deployed by our traditional customers as well as for identity assurance by major players in the mobility and automotive sectors. The potential for this software over the coming years to be embedded in numerous applications and business processes is above and beyond anything we have seen as a company before.
Finally, our video analytics has already been licensed by major camera and VMS vendors, and continues to go from strength to strength, and with the emergence of major safe city programmes we expect to see further growth.
SourceSecurity.com: How do modern security threats such as terrorism and gun violence drive Digital Barriers' business? Can you provide an example or two of how the company's technology can address emerging security challenges?
Doffman: We built our reputation as a business providing solutions to defence and security agencies around the world tasked with combatting terrorism and serious and organised crime. Those customers remain at the heart of our business, and whilst we build out our solutions to focus ever more on software and licensed revenues, we do so without neglecting the needs and requirements of those customers who have been instrumental in helping us get to this stage.
Live streaming video from body worn devices is the perfect example of this. Whether military or law enforcement, the difference in operational capability we can deliver over record-only solutions by providing live streaming, live access to a DVR, and live facial recognition, all from the same kind of device and the same kind of price point is genuinely night and day. Why simply collect stored video for a data warehouse, when we can provide eyes on the scene at any time, any place… providing exactly what's needed, where it's needed, when it's needed. We can tick the same evidence management box as everyone else, but we can also do so much more.
SourceSecurity.com: What is the biggest challenge/opportunity the company faces in the next year?
Doffman: Our biggest challenge and opportunity over the next few years is shifting the balance of our revenues from being 80% solutions and 20% software licensing to the opposite. We are already engaging with partners around licensing world-class software into their solutions, providing them with clear differentiation into their own markets and customer bases. Our ability to scale in this way is changed markedly over the timing and investment associated with direct sales only.
Download PDF version