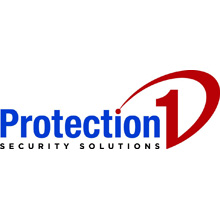 Joining forces with Protection 1 will extend CCI's reach to better serve its customer base
Protection 1, the largest full-service business and home security company in the U.S., recently announced that it has completed the acquisition of Cam Connections, Inc. (CCI), a full service security systems integrator based in Lakeland, Florida with satellite offices in Davie, Florida and Charlotte, North Carolina. The company specialises in providing tailored security solutions to meet its customers' specific needs.
Increasing customer base
This acquisition follows the recent announcement that Apollo Global Management has signed definite agreements to acquire both Protection 1 and ASG Security. Under this new arrangement, Protection 1 will serve as the platform on which Apollo will enter the security market and CCI will further complement the company's offerings.
"We have always looked for strategic acquisitions that can broader or deepen key areas of expertise. We are excited to have CCI join the Protection 1 team. Between our national footprint and their expertise, we will be able to offer more solutions to our combined customers and prospects and build on our strong foundation," said Timothy J. Whall, Chairman and CEO for Protection 1. "Cam Connections' business model is based on the same philosophy as Protection 1's - providing the latest in electronic security solutions to its customers while delivering the highest level of customer service - making them an ideal fit for our organisation."
Joining forces with Protection 1 will extend CCI's reach to better serve its customer base by leveraging Protection 1's national footprint. The two companies offer similar technologies including intrusion and life safety systems, access control, CCTV, video analytics and POS monitoring.
Founded in 1998, CCI currently employs nearly 60 individuals primarily focused on sales, service and installation of electronic security systems. Their current President and CEO, Robert Bull, will remain with Protection 1 as Vice President-CCI, a division of Protection 1.
"This is going to be an amazing partnership," comments Bull. "Cam Connections has been known as one of the most innovative integration companies in the industry for several years while Protection 1 is an absolute powerhouse when it comes to electronic security solutions. We are going to do great things together."
Download PDF version
Download PDF version