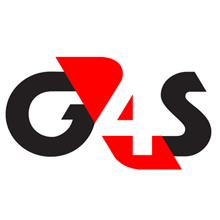 G4S' integration with ASSA ABLOY's Aperio will allow for seamless replacement of existing manual locks
G4S Fire & Security Systems (UK), the leading integrator of fire and security solutions, launches its new seamless integration with ASSA ABLOY Aperio range of wireless locks.
The integration between Aperio and G4S Fire & Security Systems' Symmetry Security Management System allows security and IT managers to conveniently and cost effectively replace existing manual locks, enabling them to be controlled and monitored wirelessly through the access control system.
This latest feature to Symmetry expands the systems door access capability from just one lock to up to 16 on a single controller, which is connected via just two wireless hubs through an RS485 bus, and requires no structural alterations to be made to the door.
Barry Byrne, Managing Director, G4S Fire & Security Systems (UK), said: "At G4S Fire & Security Systems we have an absolute focus on delivering exceptional value to our customers with leading-edge solutions. That is why we are delighted to introduce our new integration with Aperio locks into the UK market. "
"This solution offers customers tremendous scope to increase their number of access control doors at a much lower cost because of the reduced controller and communication hub requirement. Customers will also avoid all of the costs attached to the associated wiring of alternative control installations and we look forward to delivering the efficiencies that this new lock solution will provide."
Download PDF version
Download PDF version