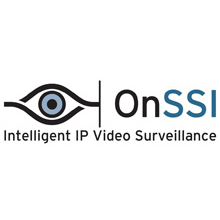 Mr. Peniche will be responsible for expanding market share for the Ocularis IP software platform
OnSSI, the market leader in open-architecture, intelligent IP video surveillance software, has recently announced that Abraham Peniche has joined the company as Regional Manager for Mexico and Central America.
Mr. Peniche is accomplished in providing sales and technical support to the sales channel having gained the experience in previous managerial positions with major industry vendors such as Observint and Tyco. As OnSSI's Regional Manager, he will have responsibility for expanding market share for the Ocularis IP software platform, which has redefined the user experience for effectively and efficiently managing large amounts of video and data.
"Abraham shares our focus on communicating OnSSI's solutions and driving growth of Ocularis," said Ken La Marca, Vice President of Sales and Marketing. "His knowledge and capabilities will serve as a valuable resource to our sales channel."
OnSSI launched its strategic expansion in the region last year with the appointment of Sergio Sanchez as Regional Manager. With Mr. Peniche now on board, Mr. Sanchez's focus has been shifted to South America.
Celebrating more than a decade of innovation, OnSSI continues to release new versions of the industry's leading VMS/PSIM software, Ocularis, every year. New features are designed in pace with industry changes and market demands and each new release also includes expanded integration capabilities with an extensive and growing list of technology partners. The latest, Ocularis 3.8, includes the fastest and best performing mobile and web clients available, boasting 16 simultaneous video streams at full frame rate over low bandwidth connections.
Download PDF version
Download PDF version