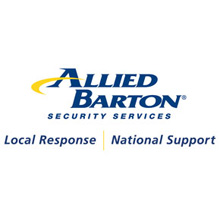 The seminar will focus on civil unrest and health panic and will be held in Moot Court Room 623 at 899 10th Ave. NY
AlliedBarton Security Services, the industry's premier provider of highly trained security personnel, and the Academy for Critical Incident Analysis at John Jay College of Criminal Justice, will host a seminar on Obstacles to Business Continuity on April 16, from 8 a.m. to 1 p.m. at John Jay College. Focusing on Civil Unrest and Health Panic, the seminar will be held in Moot Court Room 623 at 899 10th Ave. New York, NY.
Speakers at the seminar
Steven Crimando, Principal at Behavioral Science Applications -- a behavioral science consulting firm that specialises in violence prevention, crisis management and emergency response -- will speak about civil strife and preventative measures organisations can use for addressing volatile situations.
"While not all crowds are violent, all are potentially dangerous. Understanding the basic psychology and physics of crowds is essential to effectively planning for and responding to large collective actions," said Crimando. "Knowledge of crowd dynamics is critical for anyone concerned with safety, security and business continuity, especially in a hyper-connected, social network environment where groups and crowds can be mobilised with the click of a single smartphone button."
Health contingency plans in the workplace
In addition, Dr. Sandro Cinti, Professor of Infectious Diseases at the University of Michigan Hospitals, will speak about the importance of health contingency plans in the workplace.
"When a large scale health-related event occurs, it's extremely important that business leaders get accurate information and don't fall prey to misinformation," said Cinti.
The seminar will also include a panel discussion and a session with Ned Benton, Professor and Chair of the Department of Public Management at John Jay College of Criminal Justice.
Download PDF version