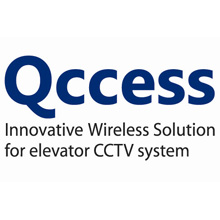 28 Air@-EL300 wireless elevator CCTV sets were installed in the building
The Samsung Life Insurance HQ building(41 floors including 7 underground levels, height 150m), located in Seoul, Korea, is a piece of modern architecture that was completed in 2007.
During the early stages of 2008, the CCTV video for elevators was interrupted due to the tearing of coaxial cables and a resulting noisy picture. As a result, the elevators were put out of service and caused inconvenience to the many users.
ThyssenKrupp Elevator Korea conducted the initial performance and suitability tests for the Qccess Air@-EL300 through its A/S Center. The result was perfect and 28 sets were installed in the building.
"We are very satisfied with the quality of Air@-EL300," said ThyssenKrupp Elevator Korea's A/S department manager. According to the manager's recommendation, the systems have been installed in the YTN Tower, Kumho Richensia, Korea Investment & Securities building, etc.
Download PDF version