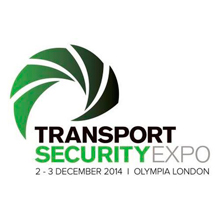 Wavestore will demonstrate how key features of its VMS can assist the transport sector to combat criminal activity
Wavestore will be exhibiting at Transport Security Expo which takes place on 2nd-3rd December at Olympia, London.
On stand K22, Wavestore will be demonstrating how key features of the open platform Wavestore video management software (VMS), can assist the transport sector to combat criminal and terrorist activity, as well as identify opportunities to improve operational efficiency or make better use of human resources. Wavestore's fixed and mobile video recording solutions are available with a wide range of seamlessly integrated third party technologies, including:
Video analytics solutions which are able to generate alerts when unusual or suspicious activity occurs, as well as provide management information to ensure compliance with Health & Safety policies and to deliver a positive, efficient passenger experience.
Biometric facial recognition systems to authorise entry to restricted areas, as well as identify and create alerts when VIP or known suspects are detected.
Highly accurate people counting and tracking solutions to delivery real time data metrics of activity at entrances, exits and queues.
Automatic number plate recognition (ANPR) systems to control movement of vehicles and police parking infringements.
360 degree cameras. Wavestore's video management software is able to de-warp the fisheye images captured by any 360 degree camera and simultaneously display them alongside images from other analogue or IP security cameras in a user configurable, multi-image display. An operator can view de-warped images created from the recorded image and control a 'virtual' PTZ function to track activity.
Also on show on stand K22, will be Revader's compact redeployable video recording solutions which incorporate Wavestore's video management software.
Download PDF version